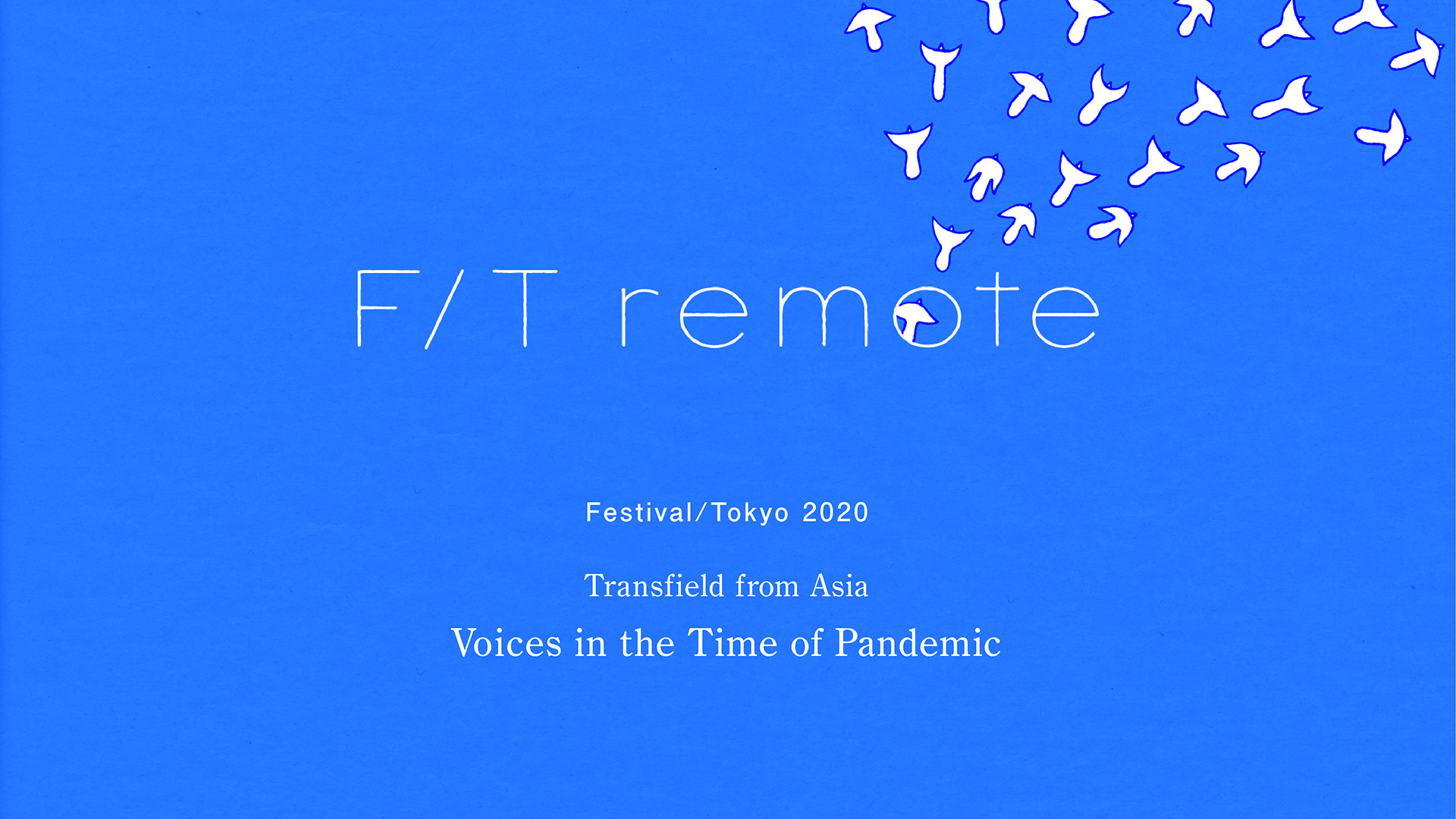 Transfield from Asia
Voices in the Time of Pandemic
Bringing together artists who cannot be together, to express their responses to the coronavirus
As the coronavirus pandemic continues around the world, what are the responses of people in the performing arts? How are their lives affected by the crisis? This project features video messages from artists who have participated in the festival's Asia Series and its successor, Transfield from Asia, since 2014. It aims to form an archive of artists' emotions and ideas in 2020. Each artist was given three topics: recent performances; changes in their cities or in the behavior of people; and the impact of the new normal on their interests and work. The artists have responded to these in their various ways, from comments to video and even performance.
Transfield from Asia
Exploring the ways in which the power of fiction in the performing arts can affect the city, F/T has since the 2018 edition fully embraced its identity as a theatre and dance festival born from the city through integrating a wide range of programming directly within the neighborhoods and communities of Tokyo. One of these is Transfield from Asia. Started originally at F/T14 as the Asia Series to showcase culture and the performing arts from one country in Asia each time, the project relaunched in 2018 as a "transfield" endeavor emphasizing the interdisciplinary nature of Asia in which borders, national and otherwise, are constantly blurred. The collaborations and encounters presented by the series offer a renewed sense of the lateral possibilities of Asian culture. At Festival/Tokyo 2020, the series aims to deepen that experience further and, together with audiences, form a platform for cultivating future culture in Asia.
Pichet Klunchun
Thailand
Pichet Klunchun started training in the Thai classical mask dance of Khon under Chaiyot Khummanee from the age of 16. After graduating with a degree in fine and applied arts from Bangkok's Chulalongkorn University, he began his career as a dancer and choreographer. His prolific work includes performing arts projects around the world. His many awards include the Routes ECF Princess Margriet Award for Culture from the European Cultural Foundation in 2008, Chevalier of the Ordre des Arts et des Lettres (Order of Arts and Letters) from the French Ministry of Culture in 2012, and the John D. Rockefeller 3rd Award from the Asian Cultural Council in 2014. "MI(X)G," which he conceived and directed, was performed at F/T14.
Seo Hyun-suk
South Korea
Born in 1965, Seo Hyun-suk is a lecturer at Yonsei University. He has created many site-specific performances, which have been shown at Festival Bo:m, the Nam Jun Paik Center, and more. His major works include "FAT SHOW," "Heterotopia," "The Divine Prostitution of the Soul," and "Desire Paths." In 2013, he staged "Stage Fright" at Festival Bo:m and the Japanese-Korean co-production "Heartless Autumn Wind" at Steep Slope Studio. At F/T, Seo previously participated in the Critics in Residence program in 2011, served as a judge for the F/T Emerging Artists Program in 2012, and staged "From the Sea," which he conceived and directed, in 2014.
ima theater
Japan
Launched in 2013, ima theater is based at Hagiso, Japan's smallest cultural complex, in Yanaka, Tokyo. Alongside collaborations with specialists in various fields from musicians to visual artists and architects, the group creates theatre works inspired by existing locations and the behavior that unfolds there, including cafes, hotels, and local government offices. By fusing performance and fiction with actual situations, it makes uniquely participatory works that are accessible to all while defamiliarizing reality. At F/T18, it designed the venue layout and directed "Beyond Borders—Past and Future of the Asia Series," a project introducing past productions in the Asia Series.
https://www.imatheater.com/
Li Daiguo
China
Born in Oklahoma in 1981, Li Daiguo moved to China in 2004. He has developed a very particular style of performing that incorporates his own compositions with bowed string and plucked string instruments. He has established a unique presence in the experimental and new music scenes in China. Li works as a composer and performer across the whole China, with a focus on the traditional Chinese lute and cello. He participated in the music event "Autumn Sounds Night" at F/T17.
Okui Lala
Malaysia
Born in 1991, Okui Lala is an artist and cultural worker based in Penang and Kuala Lumpur, Malaysia. Her practice spans from video and performance to community engagement. She looks into migratory backgrounds and translation processes in order to explore the notion of identities. She was a participating artist in the 2016 Saitama Triennale and Japan Foundation Asia Center Fellowship Program. "To To Transfer," which she created in collaboration with Asako Taki, was performed at F/T19.
Asako Taki
Japan
Asako Taki's practice focuses on divisions and intersections of society especially nation and gender. Her recent work includes collaborative projects with migrants, which she has presented in the form of performances, video, sound works, and installations. She is an administrator for the nonprofit organization ARDA, which develops ways for everyone from children to seniors to create and appreciate art. She has also worked as part of the Back and Forth Collective, organizing projects related to gender. "To To Transfer," which she created in collaboration with Okui Lala, was performed at F/T19.
Nowhere Art Studio
Cambodia
Nowhere Art Studio is an independent art studio for learning, collaborating, and inspiring in Phnom Penh, Cambodia, led by artists Lolli Park (South Korea) and Syahrulfikri Salleh (Malaysia). Besides organizing creative art workshops, talks, screening, and social art projects, the art studio provides artistic services on demand for individuals, small businesses, and corporations. It took part in "Fields: Phnom Penh" at F/T18, introducing the art scene in Phnom Penh.
Zahid Repon
Bangladesh
Born in 1969, Zahid Repon is the director of the company Swapnadal. He holds bachelor and master's degrees from Jahangirnagar University with a major in theatre directing. He has been involved with theatre for 32 years as a director, actor, trainer, organizer, and researcher. He serves as director of the National Institute of Mass Communication as well as chair of the Bangladesh Mime Federation. "Tringsha Shatabdee (30th Century)," which he directed and performed in, was staged at F/T18.
Oi Min Wong
Malaysia
A theatre educator, stage director, and actor, Oi Min Wong is also currently Deputy Dean of Postgraduate Programmes at ASWARA (National Academy of Arts, Culture and Heritage) in Malaysia. She gained a PhD in aesthetics from Nihon University. She has presented theatre work at international theatre festivals around the world, including Japan, Canada, Mexico, Hong Kong, Taiwan, and China. She carries out her wide-ranging creative activities and research under the principle of "crossing boundaries towards multicultural coexistence." Her production of "BONDINGS" was performed at F/T16.
Sun Xiaoxing
China
Born in 1986, Sun Xiaoxing graduated from Central Academy of Drama and teaches theatre at Tianjin Conservatory of Music. His book Re-Theatre: The Independent Theatre Cities Map introduced the fringe theatre scenes in China. In 2015, he formed the theatre company en? (What has happened? How does it come to this?). In 2016, he launched the Cyber Theatre Project. "Love's Labour's Lost," which Sun wrote and directed, was performed at F/T17.
Lee Kyung-sung
South Korea
Lee Kyung-sung is a South Korean theatre director, the artistic director of Seoul Marginal Theatre Festival, and a teacher at Sungkyunkwan University in Seoul. He founded Creative VaQi in 2007 and serves as its artistic director. As a director, his forte lies in portraying social issues by harnessing various means of theatrical expression that appeal to senses of perception. In 2010, he won the Korea New Conception Theatre Award at the prestigious Donga Drama Awards for "Let us move your sofa." "The Conversations," which he conceived and directed, was performed at F/T14. In 2018, he was an artist in residence (as Creative ViQi) at Kinosaki International Arts Center.
Credits
Video Editing:
Dino Sato
English Subtitles:
Rin Terada
Korean Translation:
Lee Do-yeon
Production Coordinator:
Takuya Maehara
Assistant Researcher:
Mio Nakano
Grant:

The Japan Foundation Asia Center

Grant Program for the Promotion of Cultural Collaboration

Presented by
Festival/Tokyo
Also Recommended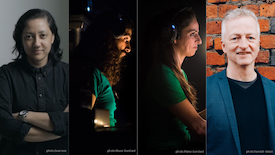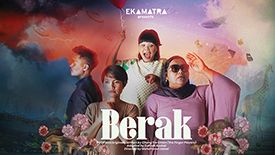 Teater Ekamatra
Streaming 10/16 (Fri) 12:00 p.m.–10/29 (Thur) 11:55 p.m.
Extended by popular demand!
Streaming 11/7 (Sat) 12:00 p.m.–11/15 (Sun) 11:55 p.m.
Venue: F/T remote (available online)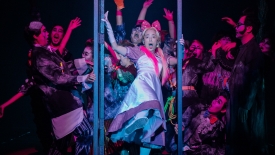 Written by Shu Matsui
Directed by Kim Jeong
Adapted from "A Dream Play" by August Strindberg
Streaming 11/2 (Mon) 12:00 p.m.–11/15 (Sun) 11:55 p.m.
Venue: F/T remote