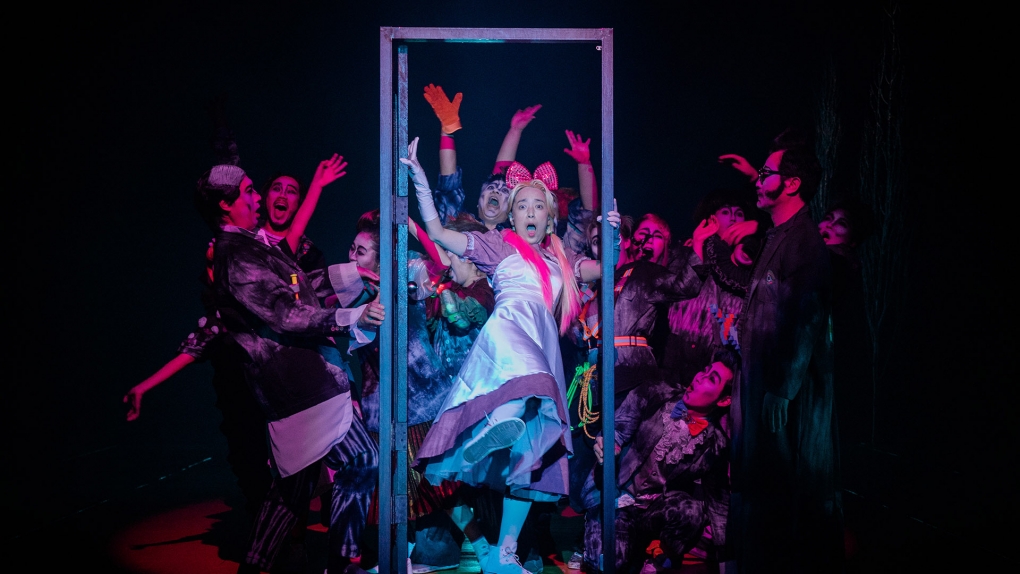 Divine Daughter Anemone
Written by Shu Matsui
Directed by Kim Jeong
Adapted from "A Dream Play" by August Strindberg
Fresh from their collaboration at F/T19 with "The Farm," a South Korean director and Japanese playwright team up again for a new play about the human world as seen through the eyes of a cosplayer.
The director Kim Jeong is a rising star in South Korean contemporary theatre, known for his elaborate portrayal of human psychology, bold imaginative touches, and playfulness. The Japanese playwright Shu Matsui exposes the fabric of humankind and society by building up layers of unreality. Hailing from different linguistic and cultural backgrounds, and with their own distinct approaches, they were brought together by a 2019 revival of "The Farm," which Kim directed from Matsui's script. Now they continue their collaboration with a new play by Matsui.

To confront the chaos of our current times, they have turned to "A Dream Play" (1902) by August Strindberg. In this modern classic, the daughter of a god descends to the human world to experience ordinary live among the mortals. In this version by Matsui and Kim, Strindberg's premise is reconstructed and reinterpreted through aspects of contemporary culture such as cosplay, where people wear costumes representing certain fictional characters. Watching the female protagonist buffeted by the human world, and gradually wearying of it and departing, we discover harsh truths about our lives.
Artist Statements
Shu Matsui
The protagonist of "A Deam Play," from which I adapted this play, is the daughter of a god. Looking around at the abject human world, there are no miracles. I want to save this sense of futility. Or rather, it is this sense of futility that is salvation, I thought, and so wrote something that then added my usual kind of fantastic ideas on top. As we stand in the midst of the coronavirus crisis, we are frequently enveloped by this sense of futility. But even so, we can't stop craving people, animals, plants, light, heat, sounds, or tastes, can we? We realize things about our desires that we hadn't realize before, don't we? I wrote something so that director Kim Jeong could once again have fun with it after he so vividly resurrected an older play of mine, "The Farm," at last year's festival, and also so that, more than anything, audiences could experience the charms of this futility. Please look forward to seeing what we did.
Kim Jeong
In this time when theatre is not seen, when we cannot meet each other, it feels like we make individual productions and then go our separate ways each time. When can we meet again? Will theatre vanish in the future, becoming something dreamlike, like something from old stories? For me, F/T has been an indispensable place where I can boldly try out new endeavors. The stage is a field for racing around with all your energy, a sky for boundless flight. Though we have talked about surmounting the current crisis, I no longer have confidence that I know the meaning of theatre that is not seen. In a time when reality has become theatre and theatre has become a dream, what form will this unseen theatre take?
Information
| | |
| --- | --- |
| Name | Divine Daughter Anemone |
| Dates | Streaming 11/2 (Mon) 12:00 p.m.–11/15 (Sun) 11:55 p.m. |
| Venue | F/T remote (available online) |
| Running Time | approx. 100 min. |
| Language | Performed in Korean with Japanese and English subtitles |
Tickets
F/T remote


(available online)

¥1,500
You can stream the performance as many times as you want during the period it is available.
Tickets are on sale until 7 p.m. on Sunday, November 15, 2020.
Artist Profiles
Shu Matsui

After joining the theatre company Seinendan as an actor, Shu Matsui started working also as a playwright and director. In 2007, he founded his own company, Sample, with the play "Burning Up Calories" and subsequently went independent. His work questions our preconceived ideas and the various borders that purportedly exist between reality and fiction, and between human and nonhuman, and endeavors to test those borders. In 2011, "Proud Son" won the prestigious Kishida Kunio Drama Award. In 2016, "Takeoff" was performed at the Kuandu Arts Festival in Taiwan. In 2018, "Proud Son" was staged at Festival d'Automne à Paris in France. This is Matsui's first new play at F/T since "The Long Field Trip" in 2013.
Kim Jeong

Kim Jeong is a member of Project While, a collective of writers, directors, actors, and crew aiming to create a new theatre language. One the rising stars of contemporary theatre in South Korea, his work as a director is marked by its original style as well as meticulous interpretation of scripts. In addition to "The Farm," he has staged "The Visitors" at "Bird" Theatre Festival Tottori 11 (2018) and an omnibus of short plays based on the work Ryunosuke Akutagawa at BeSeTo Theatre Festival 26 (2019). His accolades include the Doosan Artist Award (Performance) in 2018 and Donga Drama Award Best Newcomer in 2017.
Cast & Creative
| | |
| --- | --- |
| Written by | Shu Matsui |
| Directed by | Kim Jeong |
| Adapted from | "A Dream Play" by August Strindberg |
| Cast: | Lee Ae-rin, Kang Sang-gyu, Kwon Seung-rok, Lim Young-joon, Kim Gil-chan, Park Jong-tae, Park Hyeon-sook, Lim Mi-jung, Kim Ji-hee, Lee Chung-woo, Kang Arim, Kim Hee-yoon, Jeong Da-woon, Yuk Se-jin, Hwang Seong-yeon, Yeon Ju-ha, Roh Min-hyuk, Jang Jung-sun |
| Producer: | Roh Eun-young |
| Production Manager: | Jo Ha-na |
| Stage Design: | Nam Kyoung-sik |
| Lighting: | Shin Dong-sun |
| Costumes: | Kim Woo-seong |
| Makeup: | Baek Ji-young |
| Music & Live Piano: | Chae Seok-jin |
| Sound: | Jimmy Sert Eun-sung |
| Choreography: | Lee Jae-young |
| Sound Engineer: | Jeon Min-bae |
| Stage Manager: | Lee Myuk-soo |
| Lighting Assistant: | Hong Yoo-jin |
| Sound Assistant: | Park Jong-ho |
| Stage Set: | S-tage |
| Filmed by | Yeondoo Pictures |
| Illustrator: | Kim Kunye |
| Graphic Designer: | Kang Ji-woo |
| Photographer: | Yoo Kyoung-oh |
| | |
| --- | --- |
| Korean Translation, Japanese Subtitles Supervisor: | Lee Hong-i |
| Planning Support, Japanese Subtitles Editor: | Takuya Maehara |
| English Subtitles: | John Townsend |
| Subtitles Coordinator: | Akihito Mizuno (Jimaku Makuuchi)) |
| Production Coordinator: | Chihiro Suzuki (Festival/Tokyo) |
| Production Support: | Lee Do-yeon |
| | |
| --- | --- |
| In cooperation with | Sample, quinada |
| Presented by | Festival/Tokyo |
| | | |
| --- | --- | --- |
| A Festival/Tokyo and Gyeonggido Theater Company co-production | | |
Also Recommended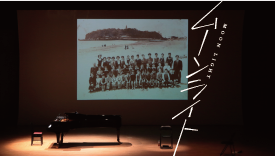 Conceived and Directed by Takuya Murakawa
Dates: 10/31 (Sat)–11/1 (Sun)
Venue: Tokyo Metropolitan Theatre (Theatre East)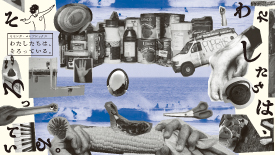 Momonga Complex
Choreographed and Directed by Momoko Shiraga
Dates: 10/24 (Sat)–10/25 (Sun)
Venues: Tokyo Metropolitan Theatre (Theatre East), F/T remote (available online)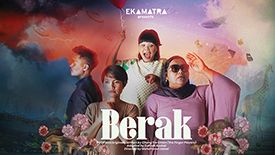 Teater Ekamatra
Streaming 10/16 (Fri) 12:00 p.m.–10/29 (Thur) 11:55 p.m.
Extended by popular demand!
Streaming 11/7 (Sat) 12:00 p.m.–11/15 (Sun) 11:55 p.m.
Venue: F/T remote (available online)