Asia Series Vol.3: Malaysia (lecture)ASWARA (National Academy of Arts, Culture and Heritage) "BONDINGS"
Conceived by the "BONDINGS" Creative TeamWritten by Suri LiuLecturer, Director: Oi Min Wong
November 4th — November 6th
Venue
Morishita Studio
Dates
11/4 (Fri) 19:30
11/5 (Sat) 14:00*
11/6 (Sun) 14:00
Box office opens 1 hour before. Doors open 30 minutes before.
*World Cafe event (free, reservations required)
Followed by a lecture and discussion
Running Time
100 min. (TBC)
Language
In Malay (and some Chinese, Tamil and English) with Japanese surtitles
English synopsis available
Tickets
Advance: ¥2,500 / Same Day: ¥3,000
Unreserved seating
Early Bird Discount
¥1,800
Festival Pass (5 Performances)
¥2,000
Festival Pass (3 Performances)
¥2,200
Students


Student ID required

¥1,600
High School & Under Tickets


Student ID or proof of age required

¥1,000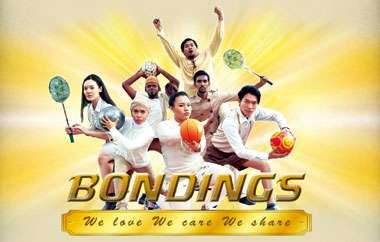 Breaking down barriers and revealing the connections latent in the melting pot of languages
The multi-lingual, multicultural play was created by theatre practitioners, lecturers, students and director Oi Min Wong of ASWARA (National Academy of Arts, Culture and Heritage). It deftly uses the physical movements of sport to present Malaysia's ethnic diversity. Director Oi Min Wong adopts certain sports, such as soccer, basketball and badminton to explore stereotypes, family bonds, and ethnic divisions as depicted by playwright Suri Liu. In addition to the presentations, there are also lectures about Malaysian culture and society, and opportunities for audiences to exchange their opinions on the subject of the play.
Photos
Artists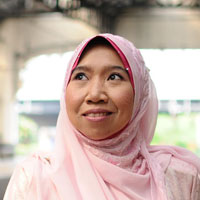 Suri Liu
Poet, Playwright
Born in 1977 in Pontian, Johor, Suri Liu was is the pen name of Rabi'ahtuladawyah Md Saleh. In 1998, she started her career as a journalist and writer at Ummah Media and Pustaka Wira. She later worked as an assistant librarian at Johor Heritage Foundation (Yayasan Warisan, Johor). She has written short stories and poetry as well as song lyrics. Her scripts have appeared on Malaysian and Brunei television. She has also written a musical for children. In addition, she is a freelance theatre critic with a regular column. In 2003, she married a Malaysian Chinese and is the mother of two children.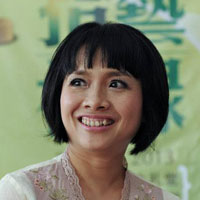 Oi Min Wong
Arts scholar, Actor, Director, Dean of the Faculty of Theatre at ASWARA (National Academy of Arts, Culture and Heritage), former President of Alliance of Malaysian Chinese-language Theatre (ASLI)
Oi Min Wong gained a Ph.D. in arts from Nihon University. She is a member of the jury for the performing arts at the Malaysia Qualification Agency, for theatre at the BOH Cameronian Arts Awards, and for the ADA Drama Awards. She was a columnist for Malaysian education magazine Anak and a critic for RTM Ai-FM. She has presented theatre work at international theatre festivals around the world, including Japan, Canada, Mexico, Hong Kong, and Taiwan. Alongside her work as an artist, she is also an active critic and judge for various organizations. She carries out her wide-ranging creative activities and research falls under the principle of "crossing boundaries towards multicultural coexistence".
ASWARA (National Academy of Arts, Culture and Heritage)
ASWARA (Akademi Seni Budaya dan Warisan Kebangsaan) is only national institution of higher learning in the field of performing arts. It was established in 1994 to foster artists working in the performing arts as well as pass on the heritage of traditional culture. In addition to theatre and dance, it also has faculties specializing in music, cinema and animation, as well as teaching arts management. http://www.aswara.edu.my/web/ms/ (Malay, English)
Cast & Creative
Conceived by
the "BONDINGS" Creative Team
Written by
Suri Liu
Lecturer, Director:
Oi Min Wong
Performers:
Shahrul Mizad, Ping Khoo, Mohammad Faez, Zetty Napiah, Mohamad Fahim, Mei Fen Lim, Asyiq Iqmal
Production Coordinator:
Engku Nor Zalifah
Assistant Production Coordinator:
Shahmizan Idris
Stage Manager:
Hafiq Hatta
Lighting:
Naque Ariffin
Stage Design, Set Production:
Zul Husni
Sound, Music:
Faizal Fauzi
Sound Operator:
Hafiq Hatta
Endorsed by
Ministry of Tourism and Culture Malaysia
Produced by
Faculty of Theatre, ASWARA (National Academy of Arts, Culture and Heritage)



Tokyo Production
Technical Manager:
Eiji Torakawa
Assistant Technical Manager:
Chizuru Kouno
Stage Manager:
Hiromichi Aramaki
Stage Assistant:
Mazuki Okura
Props:
Hikari Osanai
Sound Coordinator:
Akira Aikawa (Sound Weeds Inc.)
Lighting Coordinator:
Makiko Sasaki (Factor Co., Ltd.)
Surtitles:
Yumiko Yokoo
Translation:
Aki Uehara
Technical Translation:
Mayuko Kawai
Lecture Moderator:
Seiya Shimada
Publicity Design:
Taichi Abe (GOKIGEN)
Front of House:
Akiko Juman
Production Coordinators:
Shiori Sunagawa, Ayano Misao, Orie Kiyuna
Interns:
Kazuki Kurokawa, Hiromi Komorita, Hana Fukui
Photography:
Tsukasa Aoki
Video Documentation:
SAIKOUDO Co., Ltd.
In cooperation with
The Saison Foundation
Co-organized by
the Japan Foundation Asia Center
Presented by
Festival/Tokyo
Asia Series Vol.3: Malaysia
Artistic responses to multi-ethnic society
This year the series examines Malaysia, a complex mix of ethnic groups and cultures. The nation continues to embrace globalization through strengthening foreign investment, IT and heavy industry.
Bringing together an ethnically varied range of artists, the program includes performances as well as lectures and talks, and even a card game that allows audiences to experience Malaysian politics. There are also generational differences, with Jo Kukathas and Oimin Wong being born in the 1960s during the early days of Malaysian independence, while Renxin Lee, Mun Kao and Suri Liu were born in the 1970s and 1980s, a period when Malaysia began to develop rapidly.
This year's festival theme is "beyond borders". Comprising different languages, religions, customs and ethnic groups, Malaysia's contemporary artists engage with problems and approaches that can resonate deeply with Japanese audiences, who today must grapple with the various issues that arise from globalization as they explore the nature of diversity.
Asia Series
Each year the Asia Series chooses one country in the Asian region and showcases its contemporary performing arts scene. Based on careful research into the specific history, culture and social backgrounds of the selected country, the program aspires to introduce artists and form a sustainable platform for exchange between languages, cultures and approaches to the body. Presenting Korea in 2014 and Myanmar in 2015, the curation reflects the diverse contexts and social conditions in each nation through the work of exciting local artists.
Co-organized by the Japan Foundation Asia Center
F/T Talks 1: Art Projects in Multi-Ethnic Malaysia
This talk features multimedia artist Fairuz Sulaiman and multi-disciplinary artist Roslisham Ismail (Ise), who apply different approaches to the city in their work. They will discuss the art scene and state of culture in Malaysia with a focus on cities and communities.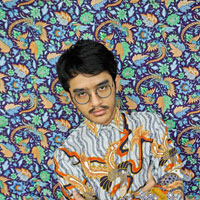 Fairuz Sulaiman
Born in Petaling Jaya in 1982, Fairuz Sulaiman is a multimedia artist working in music video, animation, theatre, and more. He studied film and animation at Multimedia University in Cyberjaya. Combining digital and analog formats, he has made music videos for local indie bands, animation for short films, and created visuals for stage using stop-motion, puppetry, hand-made masks, 3D animation, and live video mixing. Highly acclaimed in Malaysia, his work explores everyday things and performance. Though humorous and accessible, his themes and techniques also incorporate cynical messages about society. He is the program director of DA+C Festival (Digital Art + Culture Festival).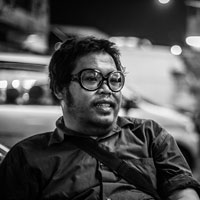 Roslisham Ismail (Ise)
Born in Kota Bharu in 1972, Roslisham Ismail (Ise) is multidisciplinary artist working in installation, video art, and participatory projects. A graduate from MARA University of Technology (UiTM), his practice is largely informed by elements of popular culture, and serves to represent alternative histories of place and culture. His major work includes "The Langkasuka Cookbook" (2012), which preserves Malaysia home cooking and traditions. The art project takes the form of a book the collects old recipes and illustrations for a "mountain rice" dish, based on the memories of his grandmother who lived in the region between Malaysia and Thailand. His installation "Secret Affair" (2011), presented at the Singapore Biennale, exhibited the contents of refrigerators from local houses in an attempt to convey regional communities, lifestyles and culture through food.
| | |
| --- | --- |
| Venue | Tokyo Metropolitan Theatre (Atelier East) |
| Date | 10/22 (Sat) 15:00 |
| Tickets | ¥500 (priority to reservations) |
| Language | English with Japanese interpretation |
| Co-organized by | Japan Foundation Asia Center |