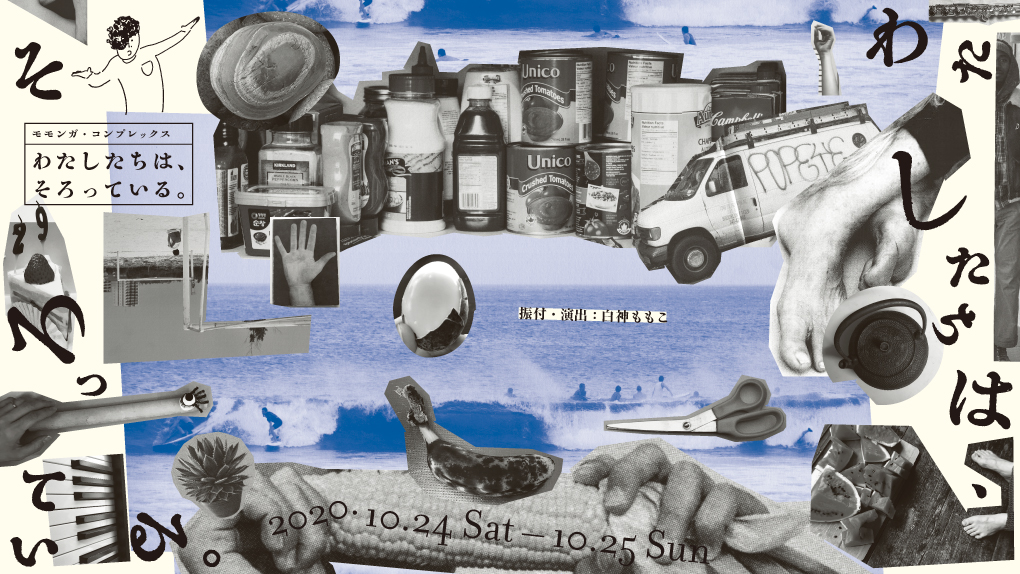 Momonga Complex
We assemble together
Choreographed and Directed by Momoko Shiraga
What comes about when we are apart? A "musical-style dance performance" for the new normal
This is a new dance work by Momonga Complex, choreographer and director Momoko Shiraga's group known for its highly original style that intermixes lyricism with a surrealistic sensibility. Described by Shiraga as an "observational musical-style dance performance," it attempts to humorously explore the meanings of performing and the individual versus the collective in our present times, when gathering together is no longer something we can take for granted. The performance is separated by area and timeline, and unfolds in a structure reminiscent of "The Tales of Ise" and other examples of uta monogatari, a type of Japanese narrative told as a series of poems. With musical direction from Yukiko Nishii, audiences are free to view the sketches (scenes) as they like, and then join and weave these together into a story. By so doing, audiences discover new hopes about ways to connect, ways to meet people, and forms of expression that emerge from among things that are separate or apart from one another.
Artist Statement
Momoko Shiraga
Alone in spring. One day, with nothing to do except gaze out at the river, I realized that my everyday life until that point had been a sequence of training. Gazing at the day-to-day likfe that passes leisurely, coldly from the small window of my room, I remembered: the training when I got up early, the training when I walked fast, the training when I became able to talk in a common language, the training when I spoke loudly, the training when I endured, the training when I followed and adapted to someone's instructions. I mistook training for the joy of learning. We are dancing, not danced. We assemble together, like the stubborn grass that grows tenanciously on burdock along the river.

Rapidly flowing waters,
scattering blossoms
the passsing years that age us so—
which of these would heed,
should we ask them to wait?
(from "The Tales of Ise")
Information
Name

Momonga Complex


We assemble together
Dates
F/T remote (available online)
10/24 (Sat) 13:00–19:00
10/25 (Sun) 12:00–18:00

Tokyo Metropolitan Theatre (Theatre East)
10/24 (Sat)
(1) 13:00–14:00
(2) 15:30–16:30
(3) 18:00–19:00

10/25 (Sun)
(1) 12:00–13:00
(2) 14:30–15:30
(3) 17:00–18:00

Lobby opens 30 minutes before. Doors open 10 minutes before.
Tickets valid only for one of the six sessions.
Venues
Tokyo Metropolitan Theatre (Theatre East), F/T remote (available online)
Tickets
Unreserved seating
Standing
Tickets
Advance Tickets
¥3,500
Early Bird Discounts
¥2,500
F/T remote


(available online)

¥1,500
Student Tickets

¥2,300*

High School & Younger Tickets
¥1,000

*
Early bird discounts: 9/9 (Wed) 10:00 a.m.–9/12 (Sat) 7:00 p.m.
*For both advance and same-day tickets. Proof of age required.
No entry for preschoolers.
If you purchase tickets in advance, you can also watch the streamed version of the performance on F/T remote. (Only available for the performance on the date of your ticket.)
The version streamed on F/T remote is the full six hours.
The performances are streamed live. Please be aware that you may be filmed as part of the audience for the show.
Unfortunately, the ticket purchasing and reservation system for the streamed version of this performance is not available to audiences based outside Japan. The system only accepts credit cards issued in Japan and requires a Japanese cell phone number in order to send a verification code when registering. The address input field is also not compatible with addresses outside Japan.


Artist Profiles
Momonga Complex

Led by Momoko Shiraga, this "dance-performance-esque" group comprises a diverse range of performers with different backgrounds, from a costume designer to a nursery teacher, illustrator, or barista. Since its launch in 2005, the company's work has taken inspiration from the subtle incidents that take place in everyday life, from personal histories, or from the little desires we have. Its strikingly unusual dance performances uncover the essence that lies within the simple and silly, and intermix affability with the messiness of life.
Momoko Shiraga

Momoko Shiraga founded Momonga Complex after graduating from J. F. Oberlin University. She conceives, choreographs, and directs all of its productions. Her work is noted for its rich and unique use of space and physicality that also proactively incorporates the seemingly meaningless and futile. For Festival/Tokyo, she has previously choreographed one of the flash mobs that appeared in the 2012 lineup, and directed and choreographed an adaptation of "The Rite of Spring" for F/T14. Her recent work includes conceiving and directing "Fantasia" for Cultural Centre of Fujimi City, KIRARI FUJIMI, where she is artistic director, in 2020, and "Who is beside you? What is over there?" for Momonga Complex in 2019.
Cast & Creative
| | |
| --- | --- |
| Choreographed and Directed by | Momoko Shiraga |
| Performers: | Rie Usui, Yu Kitagawa, Miyuki Nishina, Mutsumi Hanawa, Chie Yuda, Momoko Shiraga (all for Momonga Complex), Yukiko Nishii, Sayaka Kanda, Yuima Enya, Masataka Uchiumi |
| Music Director: | Yukiko Nishii |
| Stage Design: | Ayami Sasaki (FAIFAI) |
| Stage Manager: | Kentaro Sakurai |
| Assistant Stage Manager: | Kaho Matsutani |
| Set Production: | Stagefactory |
| Sound: | Daisuke Hoshino, Ai Imazato (SFC), Junko Miyazaki |
| Lighting: | Nami Nakayama |
| Lighting Operator: | Chisaki Araragi |
| Lighting Programmer: | Eishi Katsumoto |
| Lighting Assistant: | Ryoko Furuya |
| Video: | Kazuki Watanabe, Yasutaka Totsuka |
| Costumes: | Rie Usui |
| Dresser: | Tsukasa Koyama |
| Costumes in cooperation with | Rika Nishiyama (AOL/ikkokumono) |
| Publicity Design: | Atsushi Ichino |
| Music Performers: | Reisaburo Adachi, Hiroo Miyasaka, Fumie (FALSETTOS), Ingel (FALSETTOS), Miuko (FALSETTOS) |
| Recording Engineer: | Takashi Kataoka |
| Music: | Miuko (FALSETTOS) |
| Photography: | Mariko Miura |
| In cooperation with | Yukihiko Fujita, Satoko Shigeoka, Noriko Kato, Yoshinori Kaketa, Steep Slope Studio, ART CORE |
| Production Coordinator: | Saeko Hagiya |
| Presented by | Festival/Tokyo |
Venue
Tokyo Metropolitan Theatre (Theatre East)
1-8-1 Nishi-Ikebukuro, Toshima-ku, Tokyo
2 minutes' walk from West Exit of Ikebukuro Station on JR Line and other lines. (Direct connection to the theatre from Exit 2b.)
Also Recommended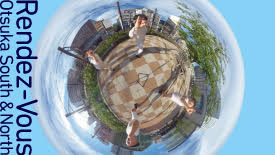 Rendez-Vous Otsuka South & North
fabien prioville dance company
Dates: 10/16 (Fri)–11/12 (Thur)​ (17 days)
Venues: TRAM-PAL Otsuka, Hoshino Resorts OMO5 Tokyo Otsuka 4F OMO Base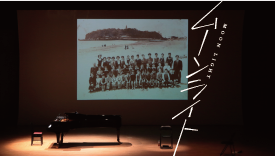 Conceived and Directed by Takuya Murakawa
Dates: 10/31 (Sat)–11/1 (Sun)
Venue: Tokyo Metropolitan Theatre (Theatre East)
Project Director: Hand Saw Press
Dates: 10/16 (Fri)–11/15 (Sun) (19 days)
Venues: Riso Zine Studio, Pop-up Print Truck, Pop-up Zine Stand