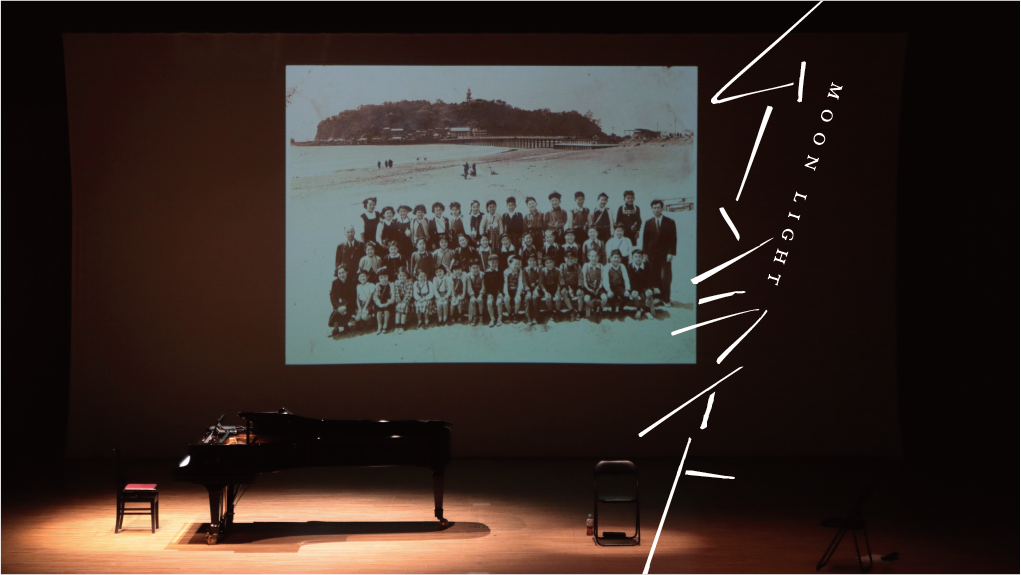 Moonlight
Conceived and Directed by Takuya Murakawa
Searching for what is real: A documentary drama that layers past and present to build a portrait of a life
Eight years after "words" and the highly acclaimed "Zeitgeber," which turned the relationship between caregiver and the cared for into riveting documentary theatre, Takuya Murakawa makes his long-awaited return to Festival/Tokyo.

The protagonist of this work, which takes the form of a piano recital and dialogue with Murakawa, is a man in his seventies living in Kyoto, who was inspired to start learning the piano after hearing Beethoven's "Moonlight Sonata." Prompted by questions, fragmants of the man's life begin to emerge, from his first encounter with music to the health problems that have plagued his eyesight since the age of 20 until the present. Over the course of this, pianists of various ages appear and perform music to adorn his memories. This culminates with a recital of "Moonlight Sonata."

The approach evident here, whereby something very real—an actual person and his story—is re-enacted in a theatre space in a way that is interwoven into a performance, invites the audience to encounter something important yet overlooked or missed, regardless of whether or not it exists in reality.
Artist Statement
Takuya Murakawa
I am very glad to present my first work at F/T in eight years. When I heard the festival theme of "imaginations," what came to mind was how our everyday lives had become more hectic due to the coronavirus, and that we are more frequently imagining the things that lie ahead, be it the next day, the following week, or one month from now. What was imagined became or did not become reality, the outcomes changing day by day, the span of time repeating at an incredible pace. The time spent sitting and imagining something slowly, and waiting patiently for that to become reality was something that felt like time well spent, while the daily act of continually imagining the near future, although not something bad per se, feels demanding and tiring. This work unfolds at a slow speed, so I hope audiences come to see it at the theatre and, for just the time spent watching it, can turn off their high-speed imaginations and enjoy it with an absent mind.
Information
Name
Moonlight
Dates
10/31 (Sat)–11/1 (Sun)
Venue
Tokyo Metropolitan Theatre (Theatre East)
Running Time
approx. 80 min. (TBC)
Language
Performed in Japanese
English synopsis available
Tickets
Unreserved seating
Tickets
Advance Tickets
¥3,500
Early Bird Discount
¥2,500
Student Tickets

¥2,300*

High School & Younger Tickets
¥1,000

*
Early bird discounts: 9/9 (Wed) 10:00 a.m.–9/12 (Sat) 7:00 p.m.
*For both advance and same-day tickets. Proof of age required.
Artist Profiles
Takuya Murakawa

Takuya Murakawa is a theater director and video artist. Employing documentary and fieldwork approaches, his practice traverses multiple fields from video/film to theatre and visual art. His work has been performed widely at home and abroad, including "Zeitgeber" (F/T11 Emerging Artists Program), which recreated onstage the relationship between a caregiver and the cared for, and at Japan Syndrome – Art and Politics after Fukushima at HAU, Berlin, in 2014. In 2016, he stayed in Shanghai and Beijing as an East Asian Cultural Exchange Envoy for the Agency for Cultural Affairs. This production marks his first appearance at Festival/Tokyo since "words" in 2012. He is a part-time instructor in the performing arts and film departments at Kyoto University of the Arts.
Tatsuki Hayashi

A dramaturge at Künstlerhaus Mousonturm in Frankfurt, Germany, Tatsuki Hayashi is also a translator and theatre researcher. His translations include Elfriede Jelinek's "Kein Licht." (No Light), which won the 5th Odashima Yushi Award for Drama Translation, and Hans‐Thies Lehmann's "How Political Is Postdramatic Theatre?" He was the co-editor of "Die Evakuierung des Theaters" (Berlin Alexander Verlag, 2015).
Cast & Creative
| | |
| --- | --- |
| Conceived and Directed by | Takuya Murakawa |
| Dramaturge: | Tatsuki Hayashi |
| Performers: | Akio Nakashima, Yuina Shiohara, Hikaru Nakano, Sakiko Ito, Kaori Koizumi |
| Stage Manager: | Shuji Hamamura |
| Lighting: | Kosuke Ashidano (RYU) |
| Sound: | Takenori Sato |
| Video: | Noriko Shiroma, Kohei Kitagawa |
| Assistant Director: | Keita Nagazawa (Kyoto Performing Arts Center, Kyoto University of the Arts) |
| Producer: | Tomoya Takeda |
| Production Coordinator: | Tsubasa Shimizu (KANKARA Inc.) |
| A ROHM Theatre Kyoto production | Premiere: December 2018, Kyoto City Nishi Culture Hall |
| Casting Coordinator: | Yumie Yamaguchi |
| Publicity Design: | TAICHI ABE DESIGN INC. |
| Photography: | Jun Ishikawa |
| Video Documentation: | Shin Yonekura |
| Production Coordinator: | Chihiro Suzuki (Festival/Tokyo) |
| Presented by | Festival/Tokyo |
Venue
Tokyo Metropolitan Theatre (Theatre East)
1-8-1 Nishi-Ikebukuro, Toshima-ku, Tokyo
2 minutes' walk from West Exit of Ikebukuro Station on JR Line and other lines. (Direct connection to the theatre from Exit 2b.)
Dramaturge Statement
On the Revival of "Moonlight"
Tatsuki Hayashi (dramaturge)

Takuya Murakawa's "Moonlight" is a very simple work.

Onstage are two chairs and a grand piano. A man, turning 76 this year and residing in Kyoto, is asked questions by the director, and the story begins. His life is retold, relating the eye condition that has afflicted him to this day, and the classical music that he would listen to as a child and later learned to play on the piano. At various points, performers of different ages come on and play the music.

He is not an actor. He has lived for more than 70 years and one day along came a director with whom he had had no contact until then, and his life is here staged as a piece of theatre. We who come to the venue as the audience also have fundamentally no relationship with his life. Nonetheless, we listen to that life, we watch the slight shifts in his facial expressions, the time that overflows from his sitting in the chair, how he looks when he stands and walks. We watch the performers we do not know face the piano, play beautiful recitals, and then leave.

Onstage, he cannot see us in the audience seats. He cannot see the people who appear one after the other to play the music of his memories. Those photographs from his childhood or adolescence that are projected onto the back, we can see them but he alone cannot.

Of the many societal or career events he surely experienced over the course of the 76 years of his life, he says almost nothing of them. We do not know who are the pianists, nor from what kind of life they have appeared onstage. Like the audience, they have lived their own long lives before gathering here, almost by chance, to interact for just a short while. Rather than consuming an onstage documentary, being there together is itself theatre. Several long periods of time gather in the theatre in a limited way, for a fleeting moment. And it is precisely because they actually have no relationship with one another, that their coming together is for a limited period only, that a time appears in which we see moments of beauty, in which we sense loneliness or the peculiar, when we reflect on living together with something or someone who is neither a family member or friend.

The man says that when he was 20, he wondered how his future would turn out. How will our futures turn out, 55 years from now? Within time, what remains and how are we able to look back on that? The time that is recreated onstage, my time, and your time overlap just a little. "Moonlight" re-narrates, with and through music, the time lived by a certain person, expanding time just once to turn the mind to the past, the future, and the present in a place somewhat different from societal changes and human relations.
Also Recommended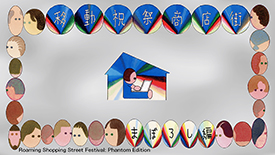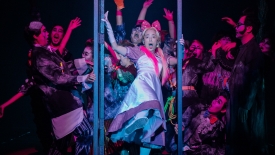 Written by Shu Matsui
Directed by Kim Jeong
Adapted from "A Dream Play" by August Strindberg
Streaming 11/2 (Mon) 12:00 p.m.–11/15 (Sun) 11:55 p.m.
Venue: F/T remote (available online)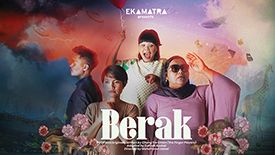 Teater Ekamatra
Streaming 10/16 (Fri) 12:00 p.m.–10/29 (Thur) 11:55 p.m.
Extended by popular demand!
Streaming 11/7 (Sat) 12:00 p.m.–11/15 (Sun) 11:55 p.m.
Venue: F/T remote (available online)