fabien prioville dance company
Rendez-Vous Otsuka South & North
Conceived and Choreographed by Fabien Prioville
A virtual reality video-dance installation that transforms the everyday landscape of the city
In addition to collaborations that have transcended the conventional distinctions between disciplines, generations, and professional and amateur performers, Fabien Prioville has recently created groundbreaking work that fuses contemporary dance with such technology as virtual reality and smartphones. Following several past projects and performances in Japan, he now brings to Tokyo a specially modified version of "Rendez-Vous," a VR video-dance installation performed and viewed in a public space like a park or cafe. The location for the installation is TRAM-PAL Otsuka, the plaza that hosted the finale of "Roaming Shopping Street Festival" at F/T last year. Each member of the audience wears a VR headset and sits on a bench to watch a prerecorded video of dancers shot in the plaza with a 360-degree camera. The experience of viewing bodies in such proximity at the same site, yet not actually there, challenges the audience's senses and its preconceptions about how dance is usually perceived.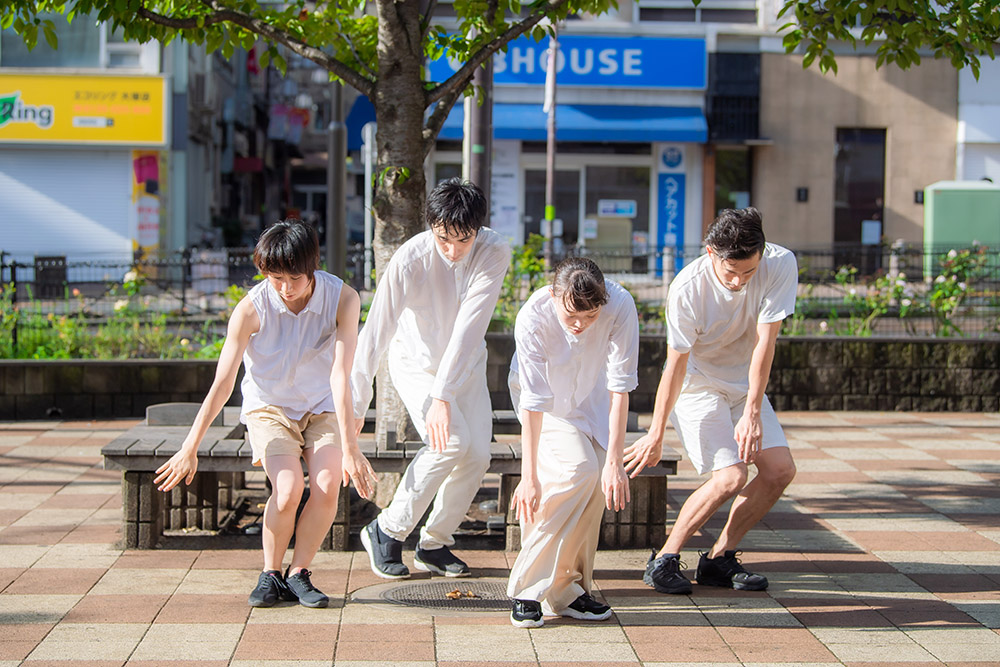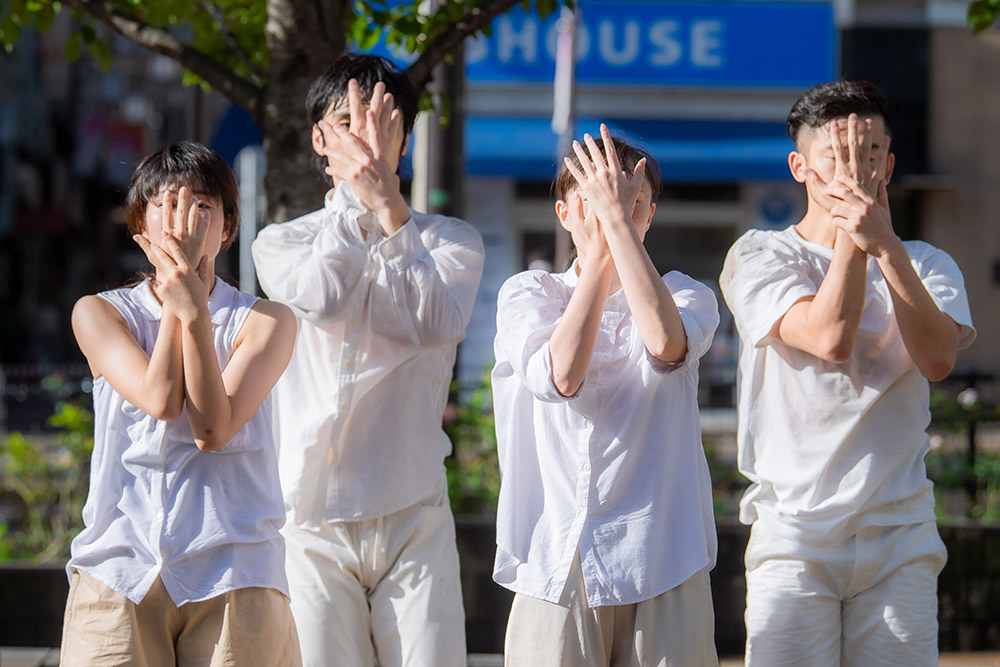 Artist Statement
Fabien Prioville
Dear audience,

Take a break from your own reality! In these unprecedented times, art and cultural events must continue to play their part. Therefore, for this year's edition of Festival Tokyo, I'd like to propose to you a very unique experience. Made especially for the festival, I invite you to an in situ 360-degree dance film installation in virtual reality. Come and immerse yourself in an intimate experience, a pause in time and space, and witness a dance performance made just for you.

I look forward to seeing you there.
Information
Name
Rendez-Vous Otsuka South & North
Dates & Venues
South Version: TRAM-PAL Otsuka (Saturdays, Sundays, public holidays)
10 days / 15 sessions per day / 2 participants per session
12:00–5:00 p.m. on the dates below
10/17 (Sat), 10/18 (Sun), 10/24 (Sat), 10/25 (Sun), 10/31 (Sat)
11/1 (Sun), 11/2 (Mon), 11/3 (Tue), 11/7 (Sat), 11/8 (Sun)

North Version: Hoshino Resorts OMO5 Tokyo Otsuka 4F OMO Base (Tuesdays and Thursdays)
7 days / 20 sessions per day / 2 participants per session
2:00–7:00 p.m. on the dates below
10/20 (Tue), 10/22 (Thur), 10/27 (Tue) 10/29 (Thur)
11/5 (Thur), 11/10 (Tue), 11/12 (Thur)
Duration
5 min. per session
Please arrive 5 minutes in advance for instructions.
Tickets
Unreserved seating
Free (priority given to reservations)
For the sessions at Hoshino Resorts OMO5 Tokyo Otsuka, participants are encouraged to order a drink (¥200–500).
How to Take Part
Free (priority given to reservations) (Recommended age: 7 and above)
Please read the following information before reserving a ticket.


1) A reservation is for one person at both TRAM-PAL Otsuka and Hoshino Resorts OMO5 Tokyo Otsuka (once each).
2) Reservations should be made by the person who will take part. (If you would like to experience "Rendez-Vous Otsuka South & North" with another person in the same session, please make separate reservations.)
3) Due to the technical aspects of the experience, the consent of a legal guardian is required for participants between the ages of seven and twelve. If you are under 13, please include your age on the reservation form.
4) If you are a wheelchair user, please select the appropriate field on the reservation form.
The experience is not recommended for people with the following conditions:
Heart or respiratory problems
Susceptibility to motion sickness
Claustrophobia or fear of the dark
High sensitivity to light and sound


Coronavirus Measures
The VR headset is sterilized prior to use each time. For purposes of hygiene, a sheet covers the part of the VR headset that makes contact with the wearer's face. Please wear a face mask and sterilize your hands when you arrive at the venue. For more information on the measures the festival is taking to prevent the spread of the coronavirus, please see here.

Canceling a Reservation
You can cancel your reservation through the website link sent to you in the confirmation email. Reservations can be canceled up to 11:59 p.m. on the day before your reservation. If you feel unwell on the day and cannot participate in your session, please be sure to contact the F/T Ticket Center in advance by calling 03-5961-5209.

Participants Who Wear Glasses
You can wear the VR headset while also wearing glasses, though the shape and size of the glasses may make it harder to wear the headset. We recommend using contact lens when possible.

Session Cancellations (TRAM-PAL Otsuka)
Sessions will go ahead in case of rain but will be canceled in case of stormy weather. If a session is canceled, this will be announced no later than three hours in advance of the start time on the F/T website.
Artist Profiles
fabien prioville dance company

This company was founded by Fabien Prioville in 2010. Having presented more than 10 works to date, its first solo performance "Jailbreak Mind" was co-produced by tanzhaus nrw and Trafó in 2009, and was staged at the international festival Tanzplattform in Nuremberg, Germany. Its recent projects have explored the relationship between technology and the body, with audiences participating in "Experiment on Chatting Bodies" (2012) via Skype, and "The Smartphone Project" (2013) offering audiences the chance to interact with dancers during the performance through a smartphone app. "Rendez-Vous" has already been seen at five festivals, each time adapted to harness a particular location and space.


Fabien Prioville

A graduate of the Centre national de danse contemporaine in Angers, Fabien Prioville worked with La La La Human Steps Company before joining Pina Bausch's Tanztheater Wuppertal in 1999. After leaving the company, he started working as a choreographer. He established the fabien prioville dance company in Düsseldorf, Germany, in 2010, since when he has continued to create dance that traverses performing arts and multimedia. His performances in Japan include "Kamihikouki" (2008) with Ballet-Noah, the international collaboration "SOMA Project" (2015) with Owlspot Theatre, fabien prioville dance company, and An Creative, "VENUS" (2017) with Azusa Seyama, and "Double Tomorrow" (2017) with Theatrical group En.
Cast & Creative
Conceived and Choreographed by
Fabien Prioville
Performers:

Midori Kondo, Asako Tanaka, Satoshi Nakagawa, Yuya Yoshizaki

Production Manager:

Alexandra Schmidt

A fabien prioville dance company production



The fabien prioville dance company is funded by the Ministry for the Arts and Science North Rhine Westphalia.

Music:

UZAWA

Rehearsal Director:
Azusa Seyama
Filming & Editing:
Global Japan Corporation
Production Coordinators:
Momoka Yunoki, Miki Kanai
In special cooperation with
Hoshino Resorts OMO5 Tokyo Otsuka
Presented by
Festival/Tokyo
Venues
TRAM-PAL Otsuka
3-58-8 Minami-Otsuka, Toshima-ku, Tokyo
1 minute's walk from South Exit of JR Otsuka Station.
1 minute's walk from Otsuka-ekimae on Tokyo Sakura Tram (Toden Arakawa Line).
Hoshino Resorts OMO5 Tokyo Otsuka 4F OMO Base
4F ba01 2-26-1 Kita-Otsuka, Toshima-ku, Tokyo
1 minute's walk from North Exit of JR Otsuka Station.
Also Recommended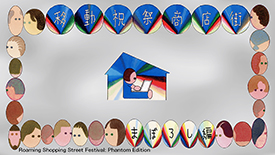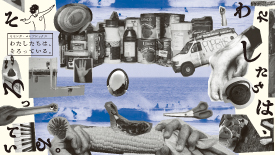 Momonga Complex
Choreographed and Directed by Momoko Shiraga
Dates: 10/24 (Sat)–10/25 (Sun)
Venues: Tokyo Metropolitan Theatre (Theatre East), F/T remote (available online)
Project Director: Hand Saw Press
Dates: 10/16 (Fri)–11/15 (Sun) (19 days)
Venues: Riso Zine Studio, Pop-up Print Truck, Pop-up Zine Stand