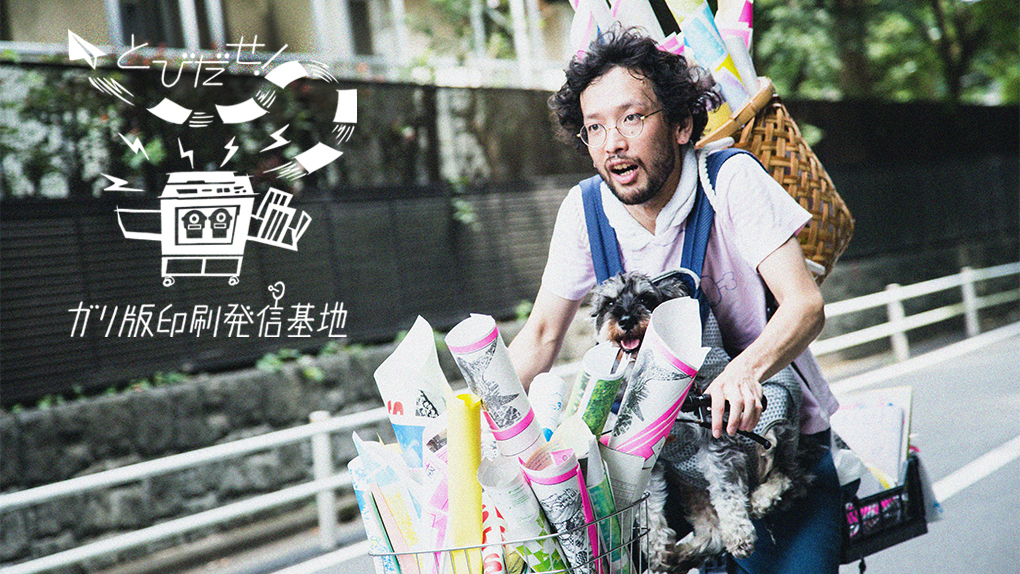 Photo: minamiasami
Hand Saw Press
Pop-up Riso Zine Studio
Project Director: Hand Saw Press
A zine is a passport! F/T's creative hub connecting people, the city, and the world
Open during last year's festival as an accessible place for self-expression and meeting others, the Drop-in Riso Zine Studio was visited by more than 2,700 people and hosted the creation of 365 zines (small-circulation publications produced by individuals or groups). Initiated by Hand Saw Press, the project functions as a platform for interaction with the community and its different cultures by holding events and workshops, and exchanging zines or making new ones with a Risograph (a type of digital duplicator similar to a mimeograph). The studio returns for this year's festival, newly expanded and updated! Now covering a wider area and tying up with other productions in the F/T20 lineup, the studio serves as the launchpad for building open and rich relationships between the festival, people, and the city.
Artist Statement
Hand Saw Press
We will open the Drop-in Riso Zine Studio once again, offering a place for anyone to drop by and create their own zines at a location like last year in a shopping street on the south side of Otsuka Station. This year, though, we also plan to have a off-site, pop-up studio in the form of a truck with a printer roaming the area. In this way, the project will leave Otsuka and travel around Toshima ward. Whether at the zine stand, the printing studio, or the at the truck, we hope to meet you all there.
Information
Name
Pop-up Riso Zine Studio
Dates
10/16 (Fri)–11/15 (Sun)

Tuesdays, Thursdays: 3:00–8:30 p.m. (reception closes at 8 p.m.)
Saturdays, Sundays, public holidays: 11 a.m.–7 p.m.
10/16 (Fri): 2–7 p.m. (TBC)

The times are when the Riso Zine Studio is open.
Venues
Riso Zine Studio
3-49-8 Minami-Otsuka, Toshima-ku, Tokyo 170-0005

Zine Stand
3-55-1 Minami-Otsuka, Toshima-ku, Tokyo 170-0005

Pop-up Print Truck & Pop-up Zine Stand
Various locations around Toshima
Schedule and locations TBA
How to Take Part
Prepare the manuscript for the zine you want to make. Then hand it in at the Riso Zine Studio or post it to the studio from the Zine Stand. A few days later, your Risograph-printed zine will be on display at the Zine Stand.

You can take part in this project at the main Riso Zine Studio, the Zine Stand, or at the pop-up stands and truck that will appear at various locations around Toshima.

A zine is a kind of self-published media, typically created and printed by individuals or small groups. It is part of a thriving alternative culture that also includes doujinshi (amateur/fan publications), small-scale publications, and micro presses.

The project aims to provide a platform for self-expression and sharing and exchanging with others. Zines are only available while stocks last.

Entry to the Riso Zine Studio may be restricted to avoid crowding.
Fees
Free to make up to 2 copies of an A4 single sheet or bifold zine (1 zine per person per day).

After preparing the manuscript, the zines are printed and then later displayed at the Zine Stand.
You can print zines for a fee at the Riso Zine Studio and collect them at a later date.
If you would like your manuscript returned to you, it can be picked up at the Riso Zine Studio.
Cash only.
Available Zines
A4 (single sheet, bifold) (up to 2)

Free for 1 per person per day. After your zine is printed, it will be put on display at the Zine Stand. If you would like to take your zine home, you can print it out for a fee at the Riso Zine Studio. If you would like your manuscript returned to you, pick it up from the Riso Zine Studio.
Make a Zine in a Group

You can make a page for free in a group zine. The content should follow a certain theme that is fixed for each zine.
How to Make Your Zine
(1) Decide the format

Zines can be made in different formats available at the studio or stand locations.
(2) Prepare your manuscript

Prepare the manuscript for the zine by writing the text, drawing pictures, and making collages with photos. You can do this at home in advance. Then decide the color (black, red, blue, yellow, or fluorescent pink).
Artist Profile
Hand Saw Press

Hand Saw Press is a DIY space equipped with a Risograph printing press and woodworking tools. Launched by three people with different backgrounds and specialties—architect Shinsuke Kanno (AM-A-LAB), spatial designer Ryoko Ando (design musica), and restaurant owner and editor Akinobu Oda (map/Nagi Shokudo)—there are currently two locations (Tokyo and Kyoto). By opening up a place and tools to the community through making zines, printing posters and art books, and DIY, Hand Saw Press brings people, the city, and the world together.
Cast & Creative
| | |
| --- | --- |
| Project Director: | Hand Saw Press (Ryoko Ando, Shinsuke Kanno) |
| Guest Artists: | Takuo Miyanaga (producer / mamagoto), YUKI (bike messenger / Traffic god) |
| Publicity Design: | Nobuyuki Eguchi |
| Publicity Photograph: | minamiasami |
| Operation Assistants: | Ikumi Taguchi (ikik/Hand Saw Press), Chisaki Murakami |
| Production Coordinators: | Keisuke Shimada, Maki Fujishima (Festival/Tokyo), Maiko Iwama, Miki Kanai |
| | | |
| --- | --- | --- |
| In special cooperation with | RISO KAGAKU CORPORATION | |
Also Recommended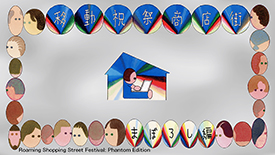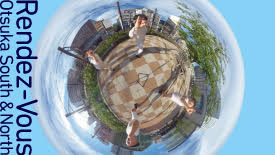 Rendez-Vous Otsuka South & North
fabien prioville dance company
Dates: 10/16 (Fri)–11/15 (Sun)​ (17 days)
Venues: TRAM-PAL Otsuka, Hoshino Resorts OMO5 Tokyo Otsuka 4F OMO Base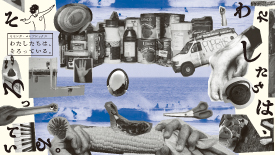 Momonga Complex
Choreographed and Directed by Momoko Shiraga
Dates: 10/24 (Sat)–10/25 (Sun)
Venues: Tokyo Metropolitan Theatre (Theatre East), F/T remote (available online)