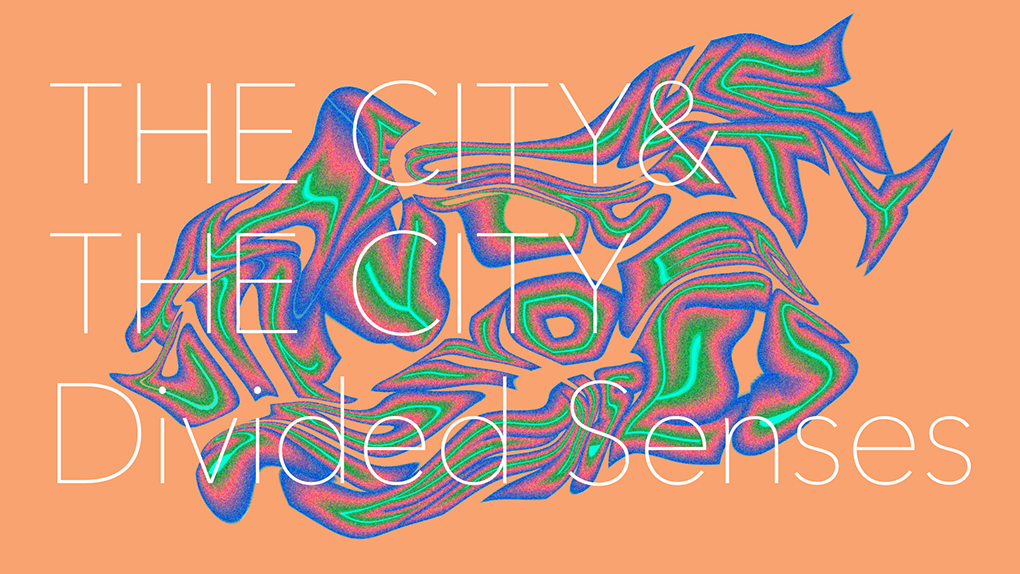 Transfield from Asia
F/T + BIPAM Exchange Project
The City & The City: Divided Senses
Partner: Bangkok International Performing Arts Meeting
From Bangkok to Tokyo, and back: Interchanging the five senses of cities
This is an exchange project with Bangkok International Performing Arts Meeting (BIPAM), which has established itself as an increasingly important platform for the performing arts in Southeast Asia. In 2019, directors of both BIPAM and F/T attended each other's events and gave presentations. As the next stage in this ongoing collaboration, research was conducted by two teams of three artists in their respective cities and then those processes exchanged online. Can we reawaken our senses, so disconnected and divided now in the midst of the coronavirus pandemic? What can we encounter and discover anew in the city? After a period of mutually transferring sensations and perspectives among the collaborators, this final presentation of the project results offers glimpses into the current state of the two cities of Tokyo and Bangkok.
Transfield from Asia
Exploring the ways in which the power of fiction in the performing arts can affect the city, F/T has since the 2018 edition fully embraced its identity as a theatre and dance festival born from the city through integrating a wide range of programming directly within the neighborhoods and communities of Tokyo. One of these is Transfield from Asia. Started originally at F/T14 as the Asia Series to showcase culture and the performing arts from one country in Asia each time, the project relaunched in 2018 as a "transfield" endeavor emphasizing the interdisciplinary nature of Asia in which borders, national and otherwise, are constantly blurred. The collaborations and encounters presented by the series offer a renewed sense of the lateral possibilities of Asian culture. At Festival/Tokyo 2020, the series aims to deepen that experience further and, together with audiences, form a platform for cultivating future culture in Asia.
Information
Name
Transfield from Asia
F/T + BIPAM Exchange Project
The City & The City: Divided Senses
Dates
10/30 (Fri)–11/1 (Sun) 1:00–6:00 p.m.
3 days
Admission every 30 minutes
15 visitors per session
Final admission period: 5:00–5:30 p.m.
Venues
Tokyo Metropolitan Theatre (Theatre West), F/T remote (available online)
Streaming from 11/2 (TBC). Schedule TBA
Language
Japanese
English and Thai translation links available in the venue (TBC)
About the Tokyo Exhibition
What fills the whole theatre is the body of the city. If the city were a single, giant life form, where would we find the physical functions of digestion, absorption, metabolism, cycles, excretion, and production? For 30 minutes, visitors immerse themselves in 24 hours in the body of the city. They move around the venue while examining the five senses, attuning themselves to both their own bodies as well as the city of Tokyo that exists outside the walls of the venue.
Video Archive
Divided Tour Tokyo
Take a virtual tour of the exhibition that was held in Tokyo.


Available from Friday, November 13, 2020
In Japanese with Thai subtitles
Divided Tour Bangkok
Take a virtual tour of the exhibition that was held in Bangkok at The Jam Factory from November 5 to November 14.


Available from Tuesday, December 22, 2020
In Japanese and Thai with English subtitles
Tickets & Reservations
Free (priority to reservations)
At the event, visitors move around the venue to view the exhibits based on the research project.

Please read the following information before reserving a ticket.



Admission Times
Please arrive at the venue during your admission period (30 minutes). You can view the exhibition for up to 60 minutes after the start of your admission period.
Example:
Admission period: 1:00–1:30 p.m.
You can enter the venue between 1 p.m. and 1:30 p.m.
You may view the exhibition until 2 p.m.

If you are a wheelchair user or have other special requests, please include this information when making your reservation.


Coronavirus Measures
We kindly ask visitors to disinfect their hands and cooperate with a temperature check when arriving at the venue. Visitors will not be admitted if they have a temperature of 37.5 degrees Celsius or above. Please refrain from coming if you have felt unwell over the past ten days. In the venue, please wear a face mask and maintain social distancing. For more information on the measures the festival is taking to prevent the spread of the coronavirus, please see here.


Canceling a Reservation
You can cancel your reservation through the website link sent to you in the confirmation email. Reservations can be canceled up to 11:59 p.m. on the day before your reservation. If you feel unwell on the day of your reservation and cannot come, please be sure to contact the F/T Ticket Center in advance by calling 03-5961-5209.
Profiles
Pakhamon (Much) Hemachandra

Born in 1990 in Bangkok, Pakhamon Hemachandra is a Thai performer and independent dance artist. She trained and attained a BA in dance at Victorian College of The Arts, Australia, and then completed an MA in contemporary dance performance at London Contemporary Dance School in 2014. She is interested in working with the body as a instinctive medium, in correlation with objects, space, and time. She has worked as a performer with such renowned choreographers as Ahn Aesoon, Hwang Soohyun, kabinet k, Stephanie Lake, and Sita Ostheimer, as well as working collaboratively with many artists both in Thailand and overseas. Her works "INMOST" and "Love Thyself" have been presented at many festivals and platforms.
Chanapon (Time) Komkham

Born in 1995, Chanapon Komkham was raised in Bangkok. He completed his bachelor's degree in painting from the Poh-Chang Academy of Arts and a master's degree in visual arts from Silpakorn University. He is currently working as a visual artist whose various approaches include painting, photography, sound art, video art, installation art, and mixed media from found objects. Chanapon has continued to show his works since 2017 in group exhibitions, performance art showcases, and experimental sound art events. His works are inspired by surrounding landscapes that he experiences through his senses. He often combines established art processes with the coincidental elements of nature and found objects to portray how art is inseparable from everyday life. He is preparing for his first solo exhibition in May 2021.
Shoumi Sakurauchi

Born in 1992 in Tokyo, Shoumi Sakurauchi has been a member of the theatre company offuton since its launch in 2011. After graduating university, he worked as a sound engineer for fringe theatres in Tokyo, while also serving as a joint lighting, music, and stage manager from 2016 under the catch-all credit of "sound & other." In order to consider how the crew or creative team should be involved with a theatre work, he enrolled at the Komaba Agora's Murinkan theatre school in 2017. Since 2019, he has been a member of the directing department at Seinendan. From 2020, he launched his own projects tackling existing stage plays with young directors, and also works as a producer.
Chisato Sone

Born in 1991 in Hyogo, Chisato Sone is attached to the directing department of Seinendan. After graduating from Osaka University, she worked in R&D for an IT recruiting corporation while studying at Komaba Agora's Murinkan theatre school. Today she works as a director, theatre venue producer, and dramaturge. Her acting roles include "Curry and the Villagers" (2013) and "Night Never Gets Darker" (2018), and her directing credits include "Right to Play" (2019) and "Recitations" (2019). She is a recipient of a 2019 Creative Environment Innovation Program grant from The Saison Foundation.
Chatchavan Suwansawat

Chatchavan Suwansawat was born in 1991 in a community near the Chao Phraya River in Bangkok. After graduating with a degree in architecture from Silpakorn University, Bangkok, Chatchavan has worked as a full-time architect. He also writes a regular column about urban vernacular design, especially everyday architecture and design found in Bangkok, for The Cloud, an online magazine focusing on arts and culture. He has exhibited his installation artwork in a public library around his neighborhood as part of the Low Fat Art Festival (2019) and is a member of a group called Young Thon that aims to develop urban space in West Bangkok. He has launched his own architecture firm, Everyday Architect & Design Studio, and studies the core ideas of design in Bangkok through daily drawings in his journal of the designs that he comes across.
Shikine Watanabe

Born in 1986 in Tokyo, Shikine Watanabe is a structural designer and stage design. Following a period working at a design firm, he is now the head of the Fukushima-based nonprofit Nomado, a member of the Kyoto-based Kitayamasha, and, since 2017, a participant in Group Nohara. Starting during his time at university, he has been involved with supporting disaster zones through self-construction and with overseas workshops. Having restored an old Japanese house to live in, he examines the landscapes and appearances left behind, and the things lost within everyday life. His recent stage designs include for Hachisu Kikaku's "Happy days" (2019) and Nuthmique's "The City Thereafter."
Piyawan (Ning) Sapsamroum

Born in 1986 in Bangkok, Piyawan (Ning) Sapsamroum graduated from Chulalongkorn University with a degree in Japanese language and then completed a master's degree in modern Japanese literature, specializing in magic realism. She is works widely in the arts as an interpreter, translator, moderator, and coordinator. She was involved in the programming for Bangkok Street Show (2013–2015), the biggest street performance festival in Bangkok. She is serving as the Thai-Japanese translator and interpreter for this project.
Partner
Bangkok International Performing Arts Meeting (BIPAM)

Held in the capital city of Thailand, Bangkok International Performing Arts Meeting (BIPAM) is a global platform for people involved with creating the performing arts. It has taken place every year since 2017, organized in partnership with the Bangkok Art and Culture Centre, Bangkok Theatre Network, Alliance of Performing Arts in Higher Education of Thailand, and International Association of Theatre Critics—Thailand Centre. For this joint exchange program, the Bangkok curation is led by Sasapin Siriwanij, an actor, director, producer, and artistic director of BIPAM.
Creative Team
| | |
| --- | --- |
| Directors & Mentors: | Kaku Nagashima (F/T), Sasapin (Pupe) Siriwanij (BIPAM) |
| Participants: | Pakhamon (Much) Hemachandra, Chanapon (Time) Komkham, Shoumi Sakurauchi, Chisato Sone, Chatchavan Suwansawat, Shikine Watanabe, Piyawan (Ning) Sapsamroum |
| Project Manager: | Siree (Wan) Riewpaiboon |
| Coordinator & PR: | Varissara (Jah) Borkird |
| Coordinators: | Aki Miyatake, Mei Miyauchi |
| Publicity Design: | Takumi Saito (Allright Graphics) |
Tokyo Exhibition
| | |
| --- | --- |
| Technical Manager: | Eiji Torakawa |
| Assistant Technical Manager: | Nahoko Yokokawa |
| Stage Manager: | Chikage Yuyama |
| Production Assistant: | Yu Wada |
| Lighting Coordinator: | Makiko Sasaki (Factor Co., Ltd.) |
| Sound Coordinator: | Akira Aikawa (Sound Weeds Inc.) |
| Video: | Kaede Konishi, Takaki Sudo, Ryohei Tomita |
| Documentation (Video/Photography): | Ryohei Tomita |
Credits
Grant:
The Japan Foundation Asia Center
Grant Program for the Promotion of Cultural Collaboration
Presented by
Festival/Tokyo
Also Recommended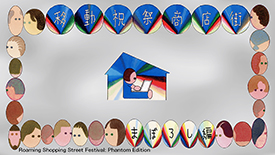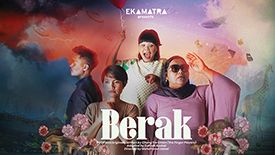 Teater Ekamatra
Streaming 10/16 (Fri) 12:00 p.m.–10/29 (Thur) 11:55 p.m.
Extended by popular demand! 
Streaming 11/7 (Sat) 12:00 p.m.–11/15 (Sun) 11:55 p.m.
Venue: F/T remote (available online)
Project Director: Hand Saw Press
Dates: 10/16 (Fri)–11/15 (Sun) (19 days)
Venues: Riso Zine Studio, Pop-up Print Truck, Pop-up Zine Stand