Festival/Tokyo 2013 coming this November & December 2013!
We are pleased to announce Festival/Tokyo 2013 (F/T13), the sixth edition of Japan's leading performing arts festival.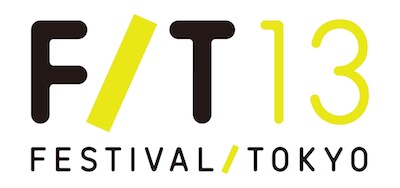 F/T13 Emerging Artists Program: Final Line-Up
Thank you to all the companies and artists who applied to take part in the Emerging Artists Program during Festival/Tokyo 2013.
A shortlist was selected from the entries and announced after the first round of assessment. Following a second process of internal evaluation, the following nine participants were chosen for the final program line-up.