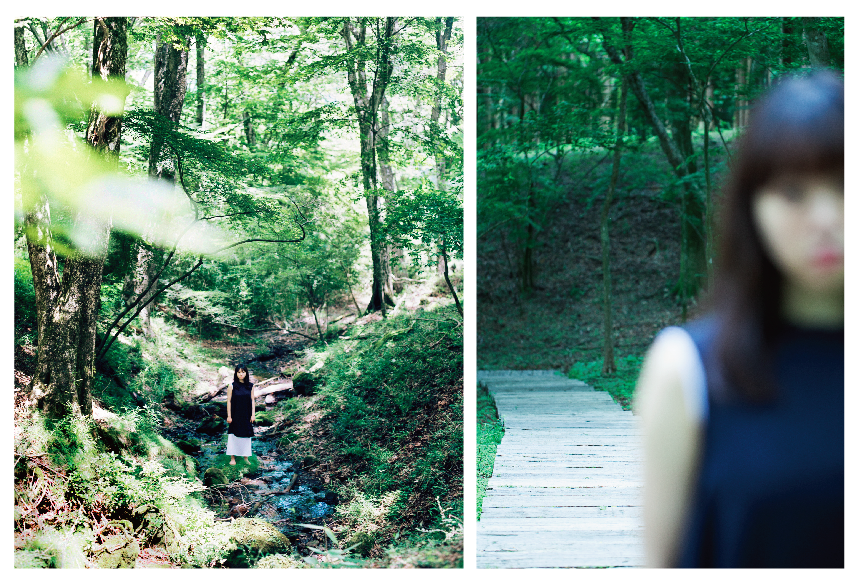 In our distance, there is no sorrow. (Theatre East version)
Written and Directed by Yukio Shiba
How to Watch
To watch the video, please purchase a ticket on Peatix. Tickets on sale: October 29, 2021, 9 a.m.–November 7, 2021, 7 p.m.

If you purchase a pass on Peatix to view all the videos in the lineup, you will receive links to view the videos after they become available.
Streaming:
October 29, 2021, 9 a.m.–November 7, 2021, 11:59 p.m.

Tickets:
Tickets: ¥500
Pass (All Videos): ¥1,500
About
The playwright and director Yukio Shiba has established a strong reputation for highly individual yet universal theatrical portrayals of humanity. His award-winning musical play "Our Planet" was the allegorical tale of both a planet and a girl. This is a meditation on the theme of distance and the Great East Japan Earthquake, which Shiba was far away from when it occurred.

Two plays unfolded simultaneously with the same cast across two adjacent theatre spaces, serving as a metaphor for the distance that causes the mental divides and various boundaries separating us. As they watched, the audiences in each theatre found their imaginations drawn to the other story happening nearby and how the two plays form a single overall narrative.

This was a co-production between F/T and Taipei Performing Arts Center (open 2022).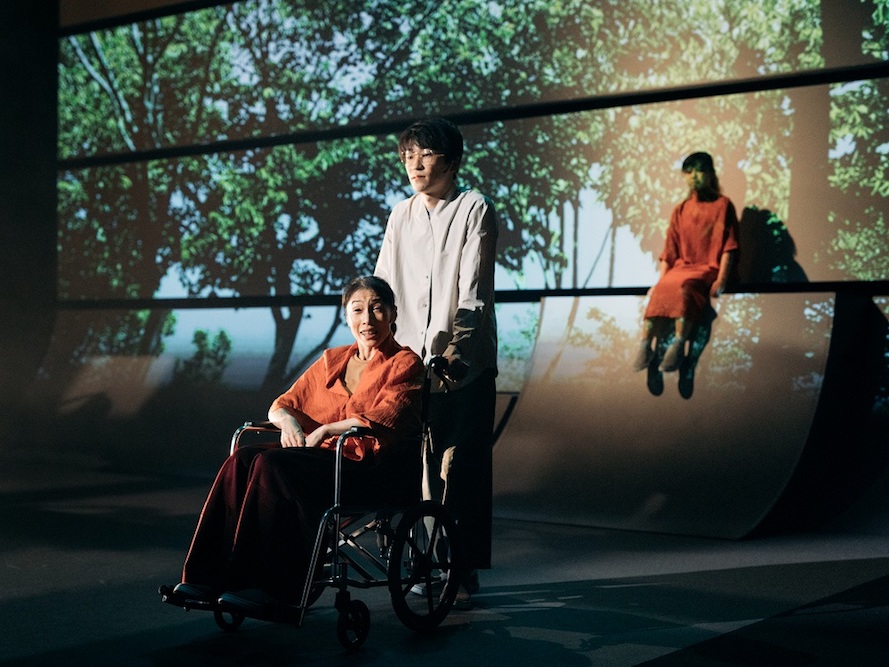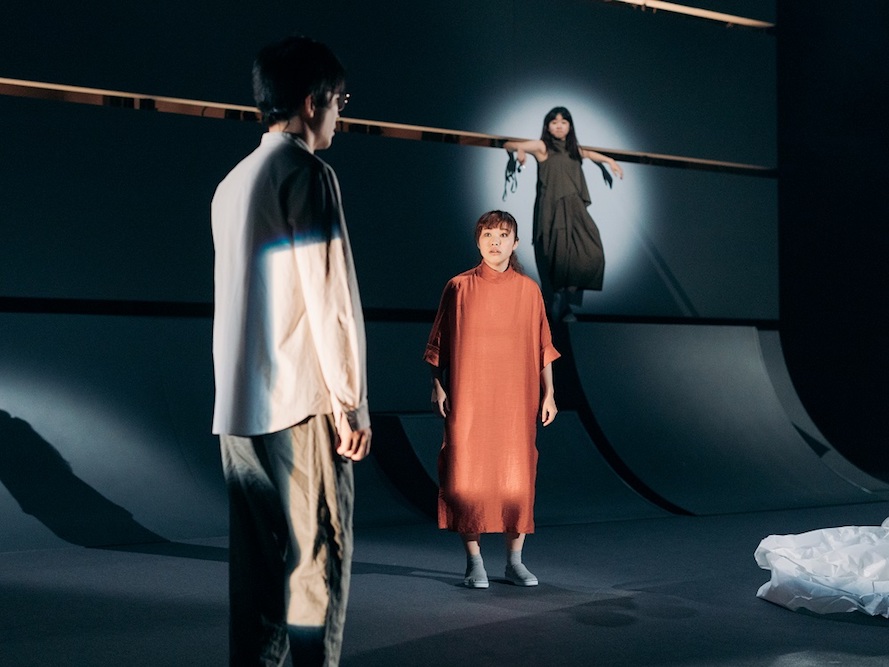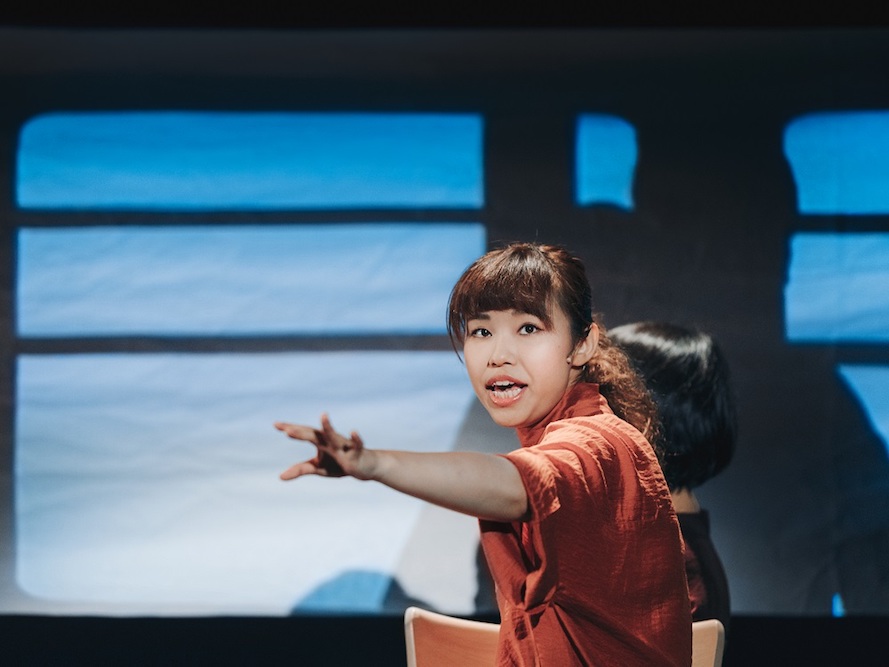 Photo:Hideaki Hamada
Video Commentary
Video Commentary: Takuo Miyanaga (Producer, mamagoto / Production Coordinator, "In our distance, there is no sorrow." at F/T17)
Video Credits
| | |
| --- | --- |
| Title | In our distance, there is no sorrow. (Theatre East version) |
| Venue | Tokyo Metropolitan Theatre (Theatre East) |
| Recording date | October 9, 2017 |
| Duration | 76 min. |
| Languages | Japanese |
| Subtitles | English subtitles |
| Original production page | In our distance, there is no sorrow. (F/T17) |
Creative
Music
Blaire KO
Costumes
TRAN
Video Documentation
Kuan-Yu Chen
Stage Design
Takuya Aoki
Sound
Daisuke Hoshino (Sound Weeds Inc.)
Lighting
Ryoya Fudetani
Video
Mamoru Kano (WOW / Futurismo Zugakousaku), Hironobu Sone (Tohoku Institute of Technology), Takuya Inagaki (WOW), Yuki Saito (WOW)
Taiwan Coordinator
Yukio Nitta
Presented by
Festival/Tokyo, mamagoto
Supported by
The Saison Foundation
A Festival/Tokyo and Taipei Performing Arts Center co-production
Supported by
the Ministry of Culture (Taiwan)
In cooperation with
the Department of Cultural Affairs, Taipei City Government; Taipei Culture Foundation
Artist Profiles
Yukio Shiba

Playwright, Director (mamagoto)
Born in Aichi in 1982, Yukio Shiba is a member of the directing department of Seinendan. He also teaches at Tama Art University and Shikoku Gakuin University. He was a Saison Foundation Junior Fellow in 2010–11, 2012–13, and 2015–16. In 2010, he won the 54th Kishida Kunio Drama Award for "Our Planet." His work has been performed all over Japan at such festivals as the Aichi Triennale and Setouchi Triennale. He publishes his scripts for free on the website of his company, mamagoto.