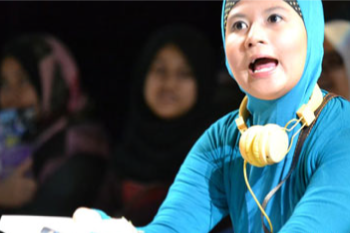 Photo:Seaha Kallmuthu
NADIRAH
The Instant Café Theatre Company
Written by Alfian Sa'at
Directed by Jo Kukathas
How to Watch
To watch the video, please purchase a ticket on Peatix. Tickets on sale: October 8, 2021, 9 a.m.–October 17, 2021, 7 p.m.

If you purchase a pass on Peatix to view all the videos in the lineup, you will receive links to view the videos after they become available.
| | |
| --- | --- |
| Streaming: | October 8, 2021, 9 a.m.–October 17, 2021, 11:59 p.m. |
| Tickets: | Tickets: ¥500  Pass (All Videos): ¥1,500 |
About
Director Jo Kukathas is known for her portrayals of the frictions and tensions that arise between ethnic groups and religions. On its first visit to Japan, The Instant Café Theatre Company, the leading Malaysian theatre group led by Kukathas, presented a family drama by Singaporean playwright Alfian Sa'at. It is the story of Sahirah, an ethnically Chinese mother, who converted to Islam when she married her Malay-Muslim husband. Now divorced and with a bright young daughter, Nadirah. who is the vice president of a Muslim student group, Sahirah falls in love with a non-Muslim doctor. Inspired by Yasmin Ahmad's film "Muallaf" (The Convert), the play explores love, marriage, and the tolerance and mutual understanding needed to coexist in a multicultural society.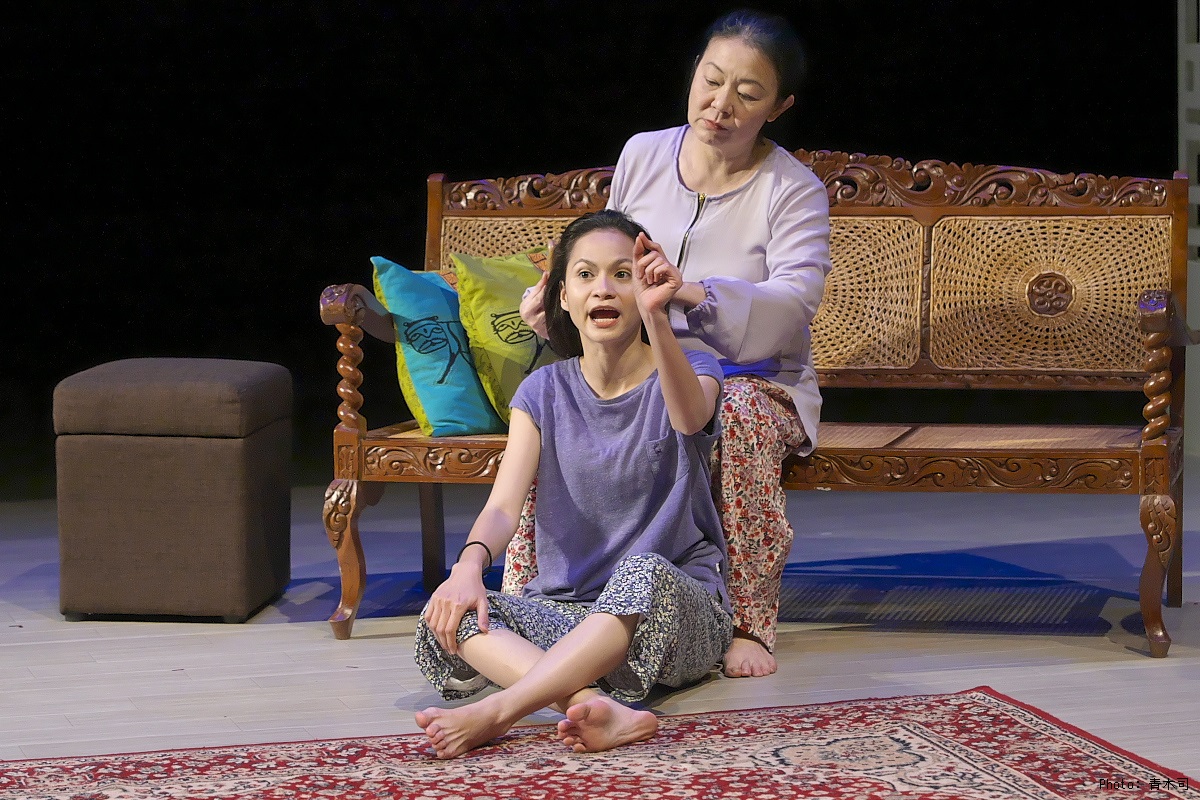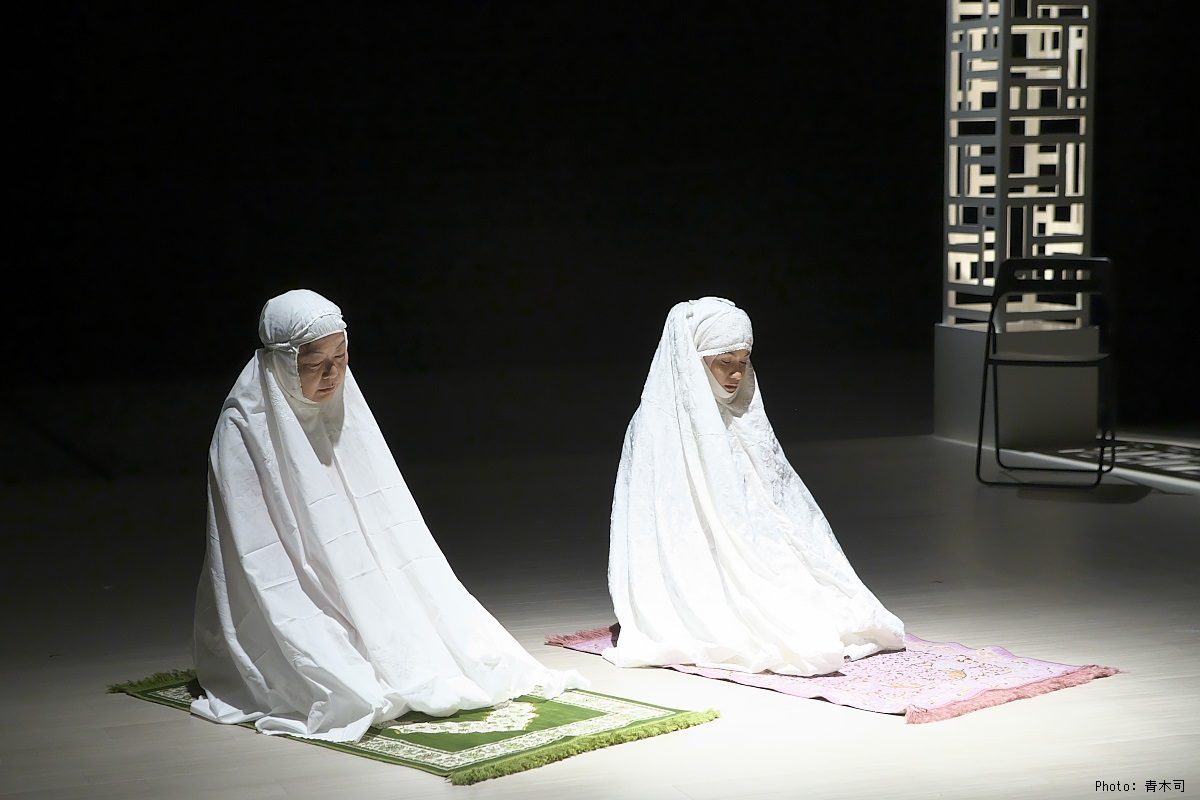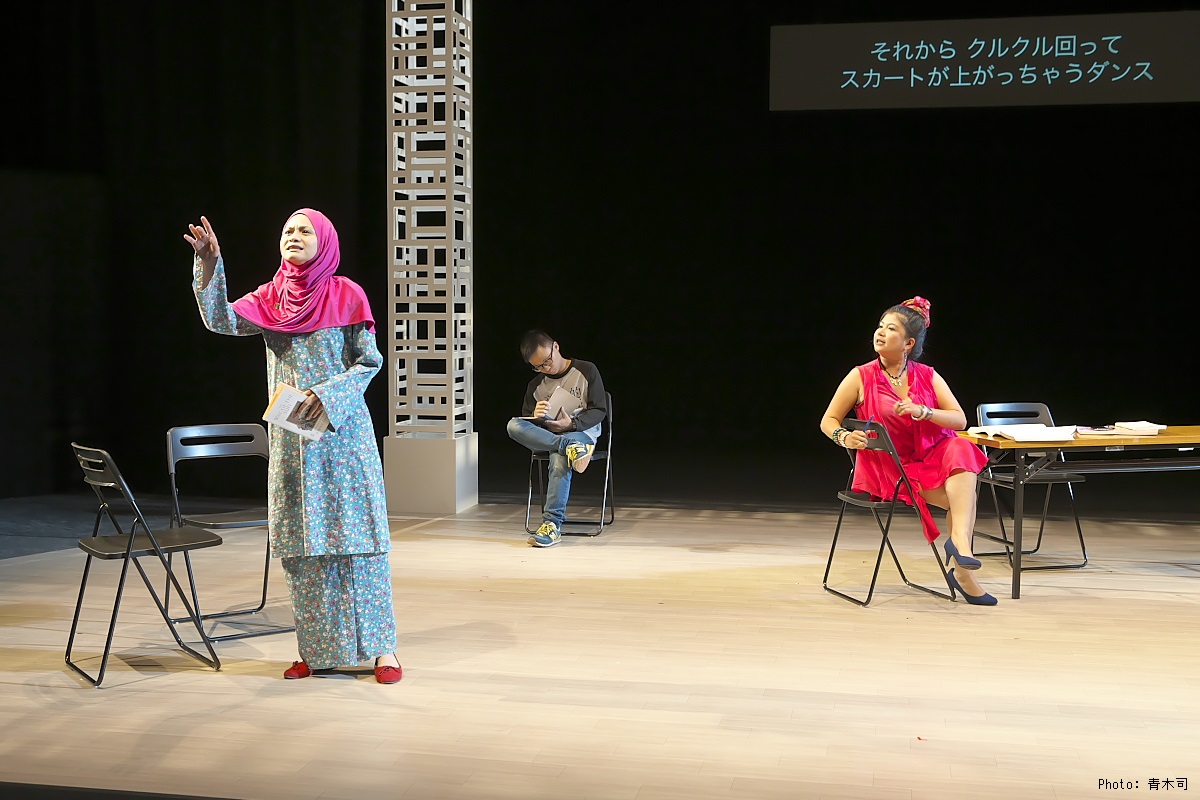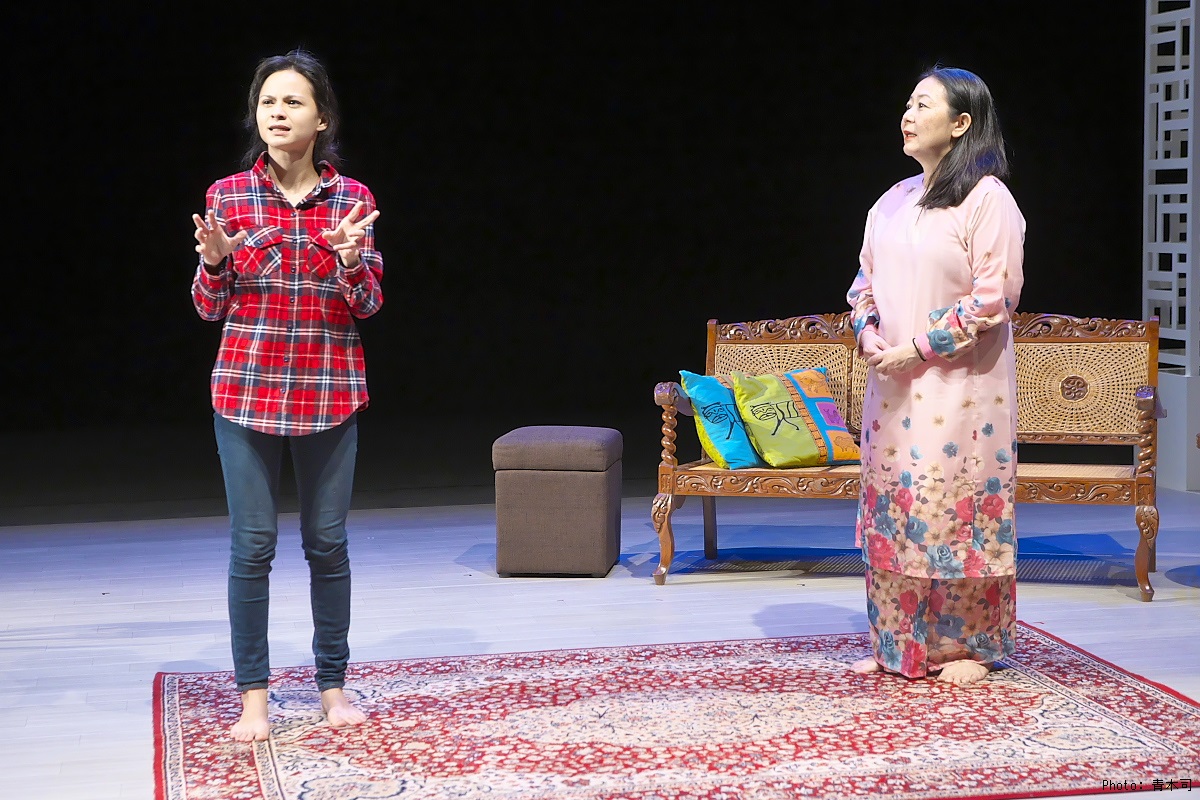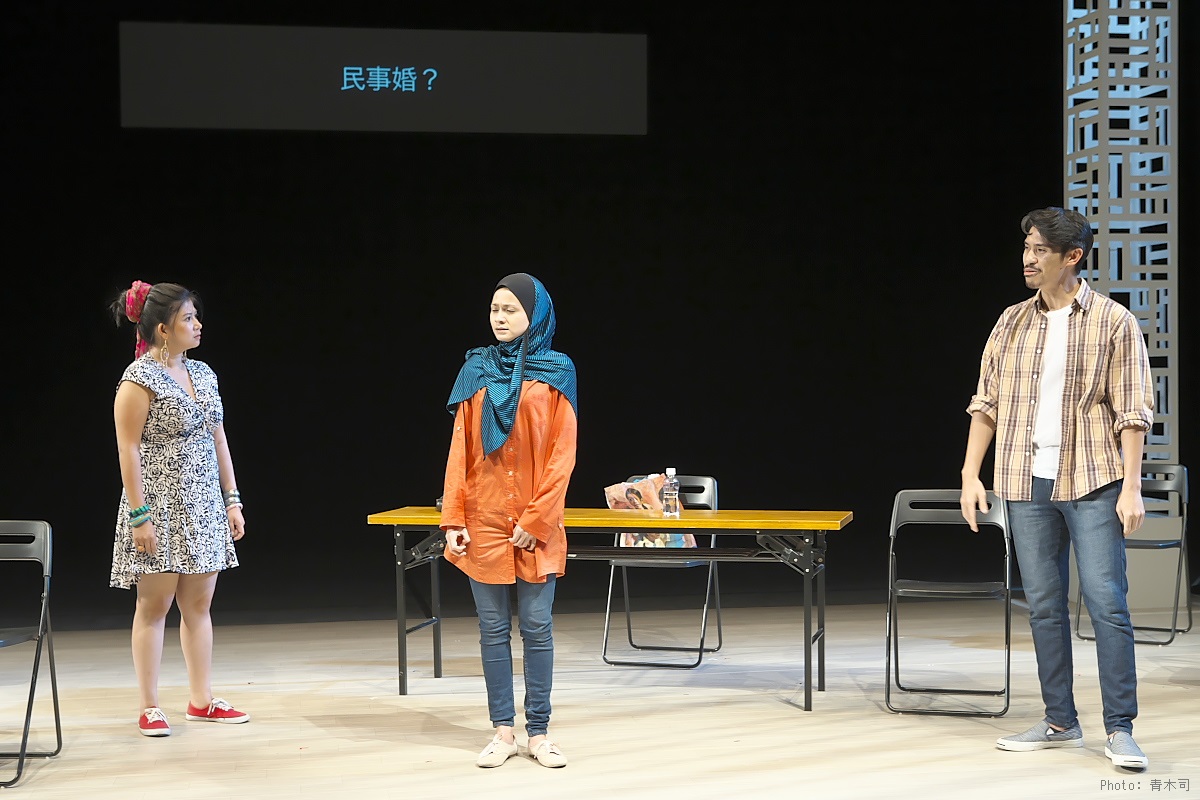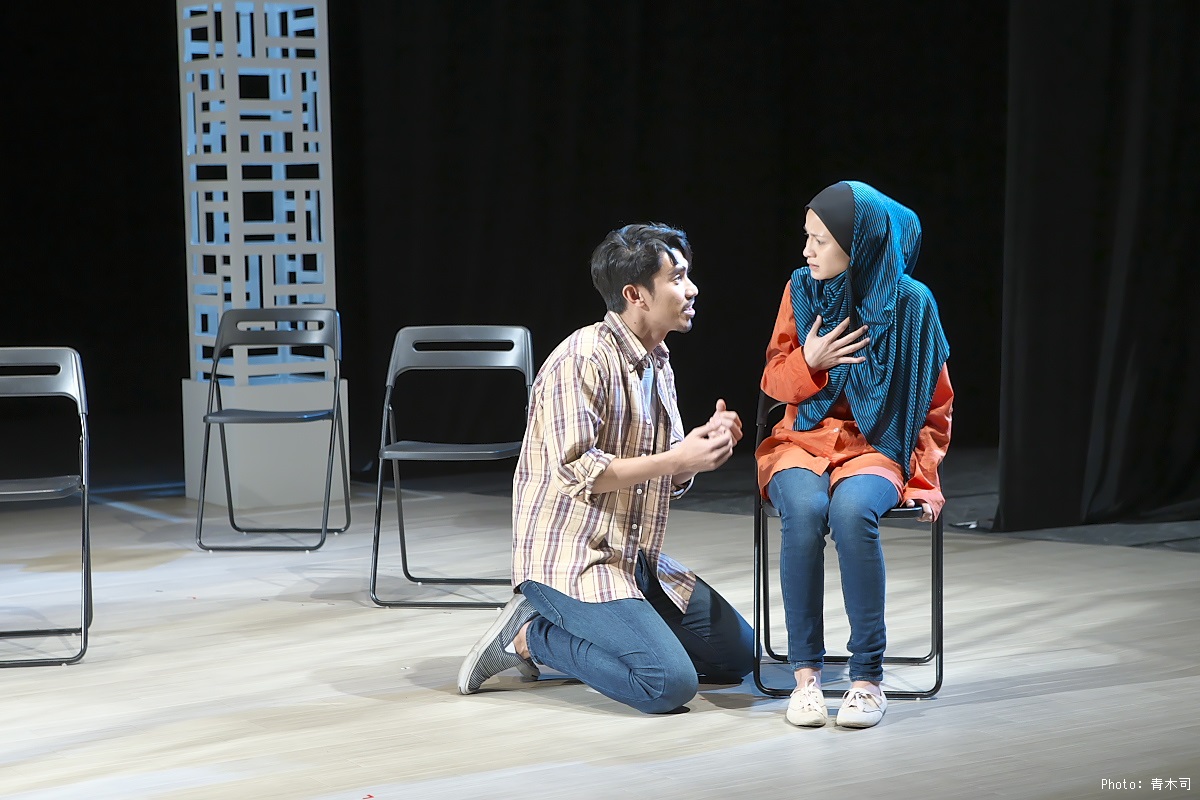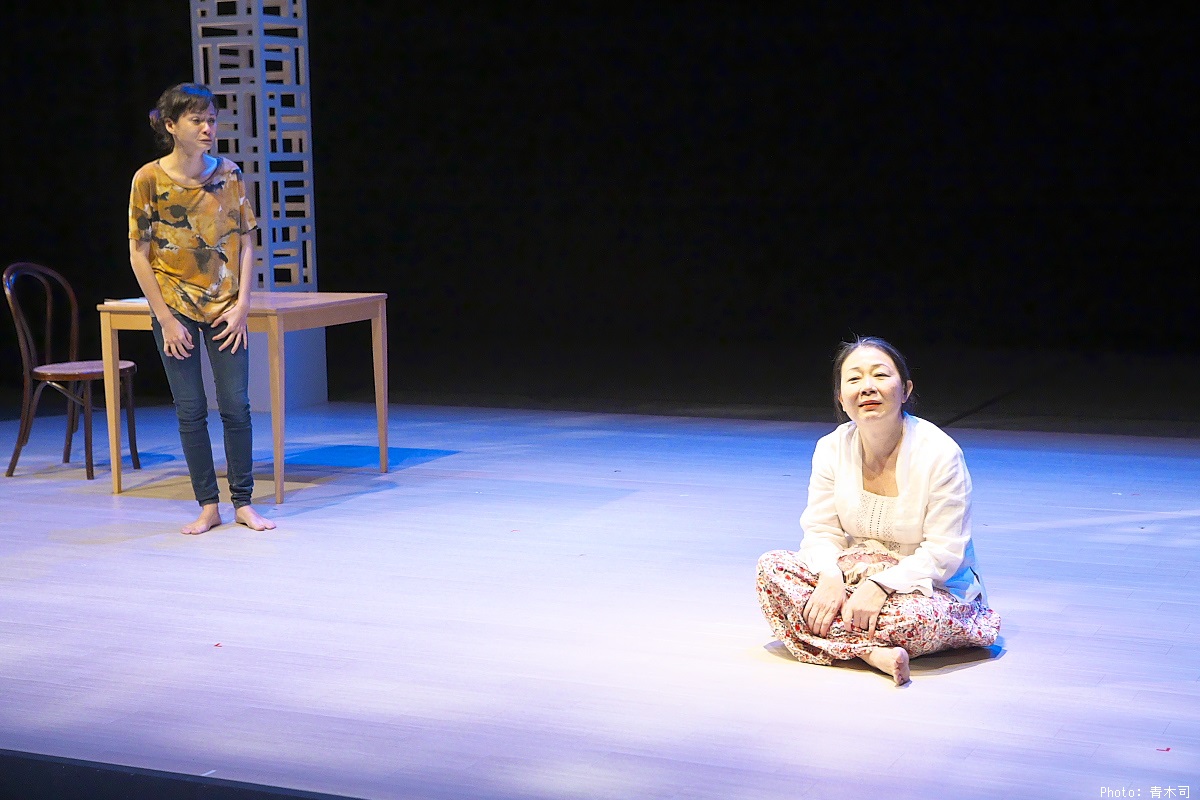 Photo: Tsukasa Aoki
Video Commentary
Video Commentary: Ken Takiguchi (dramaturg, translator/F/T16 "NADIRAH" post-show talk guest speaker)
Video Credits
| | |
| --- | --- |
| Title | NADIRAH |
| Venue | Nishi-Sugamo Arts Factor |
| Recording date | November 12, 2016 |
| Duration | 113 min. |
| Languages | Malay and English |
| Subtitles | Japanese and English subtitles |
| Original production page | NADIRAH (F/T16) 』 |
Artist Profiles
Alfian Sa'at

Alfian is the resident playwright of WILD RICE. He is a ten-time nominee of the Straits Times Life! Theatre Awards for Best Original Scripts, receiving the award on three occasions. His publications include two volumes of collected plays as well as two collections of poetry and a collection of short stories.

Alfian wrote "Parah"following his FIRSTWoRKS residency at The Instant Café Theatre Company's House of Arts and Ideas (CHAI). The company also staged his play "NADIRAH." It was met with critical acclaim in Malaysia and was invited to Festival/Tokyo in 2016. The Instant Café Theatre Company's Jo Kukathas has directed four of his plays. His work has been performed all over the world and he travels extensively throughout Asia and Europe to connect with artists and share ideas and art.
Jo Kukathas

Jo Kukathas is an actor, writer, director, and co-founder and artistic director of The Instant Café Theatre Company, best known for its political satire and theatre reflecting Malaysia's diverse ethnic, linguistic, religious, and migratory composition. Her work tackles issues of race, religion, politics, gender, censorship, climate change, migration, and xenophobia. She has run arts spaces, produced and curated festivals, staged productions, run workshops in Malaysia and abroad, and toured work to Singapore, Japan, Australia, and Indonesia. She believes in the need for a more egalitarian, empathetic society. She is an API and DDS Fellow.
The Instant Café Theatre Company

The Instant Café Theatre Company was formed in 1989 to create new Malaysian theatre and to nurture a culture committed to democracy, critical thinking, and freedom of expression. It quickly gained a cult following with its political satire that used humour to criticize government and society in the belief that the arts must play a role in creating a more open, inclusive society. It gained a reputation as a brave, honest, and distinctive voice in Malaysian theatre.

Over the years, it has nurtured many new voices and helped develop various new plays through its dramaturgical program FIRSTWoRKS. Its latest long-term project, THE BRONZE LION, is a democracy, human rights, and empathy project that seeks to support and make art beyond linguistic, cultural, and national barriers.