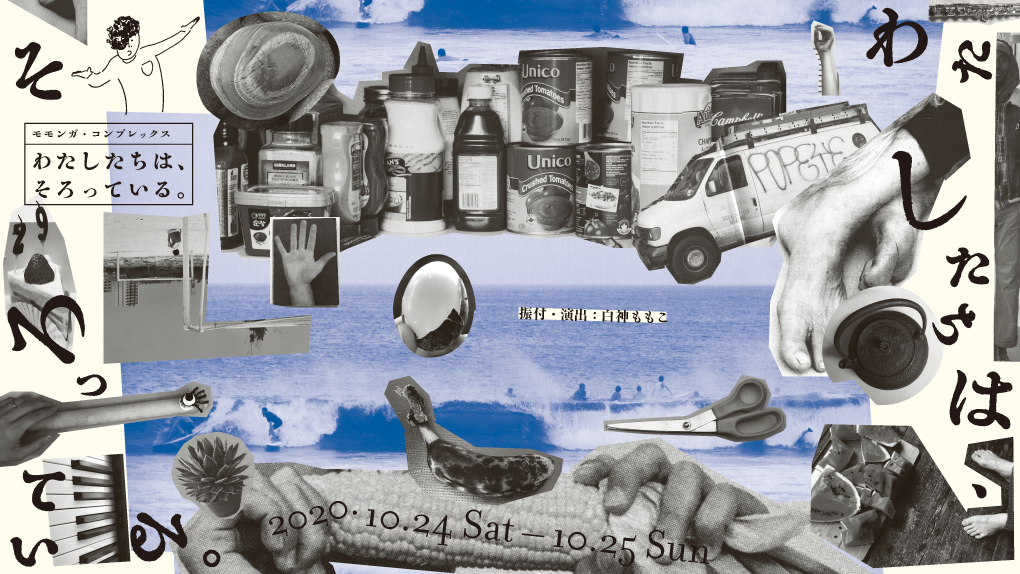 Momonga Complex
We assemble together
Choreographed and Directed by Momoko Shiraga
How to Watch
To watch the video, please purchase a ticket on Peatix. Tickets on sale: November 26, 2021, 9 a.m.–December 5, 2021, 7 p.m.

If you purchase a pass on Peatix to view all the videos in the lineup, you will receive links to view the videos after they become available.
Streaming:

November 26, 2021, 9 a.m.–December 5, 2021, 11:59 p.m.

[Finished]
Tickets:
¥500  Pass (All Videos): ¥1,500
About
What comes about when we are apart?
A "musical-style dance performance" for the new normal

This dance work by Momonga Complex, choreographer and director Momoko Shiraga's group known for its highly original style that intermixes lyricism with a surrealistic sensibility, was originally performed for in-person audiences as well as simultaneously streamed live online. Described by Shiraga as an "observational musical-style dance performance," it attempts to humorously explore the meanings of performing and the individual versus the collective in our present times, when gathering together is no longer something we can take for granted. The performance is separated by area and timeline, and unfolds in a structure reminiscent of "The Tales of Ise" and other examples of uta monogatari, a type of Japanese narrative told as a series of poems. With musical direction from Yukiko Nishii, audiences are free to view the sketches (scenes) as they like, and then join and weave these together into a story. By so doing, audiences discover new hopes about ways to connect, ways to meet people, and forms of expression that emerge from among things that are separate or apart from one another.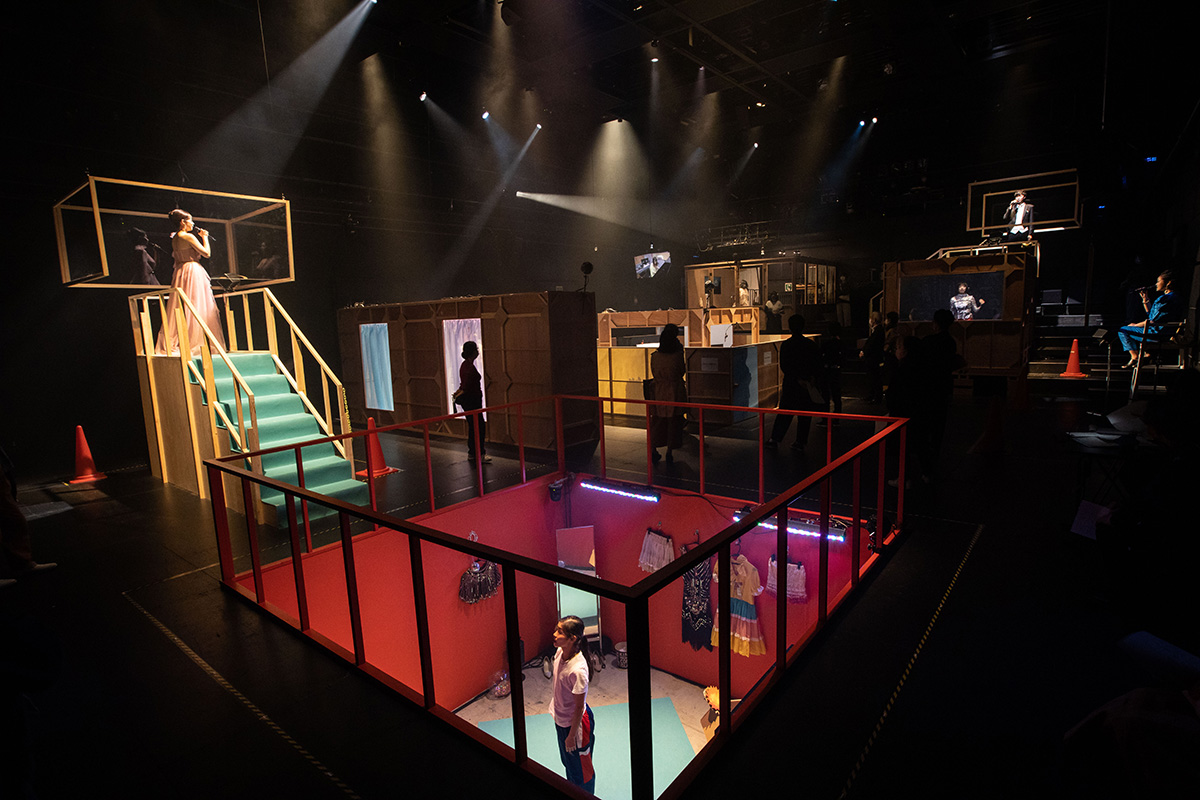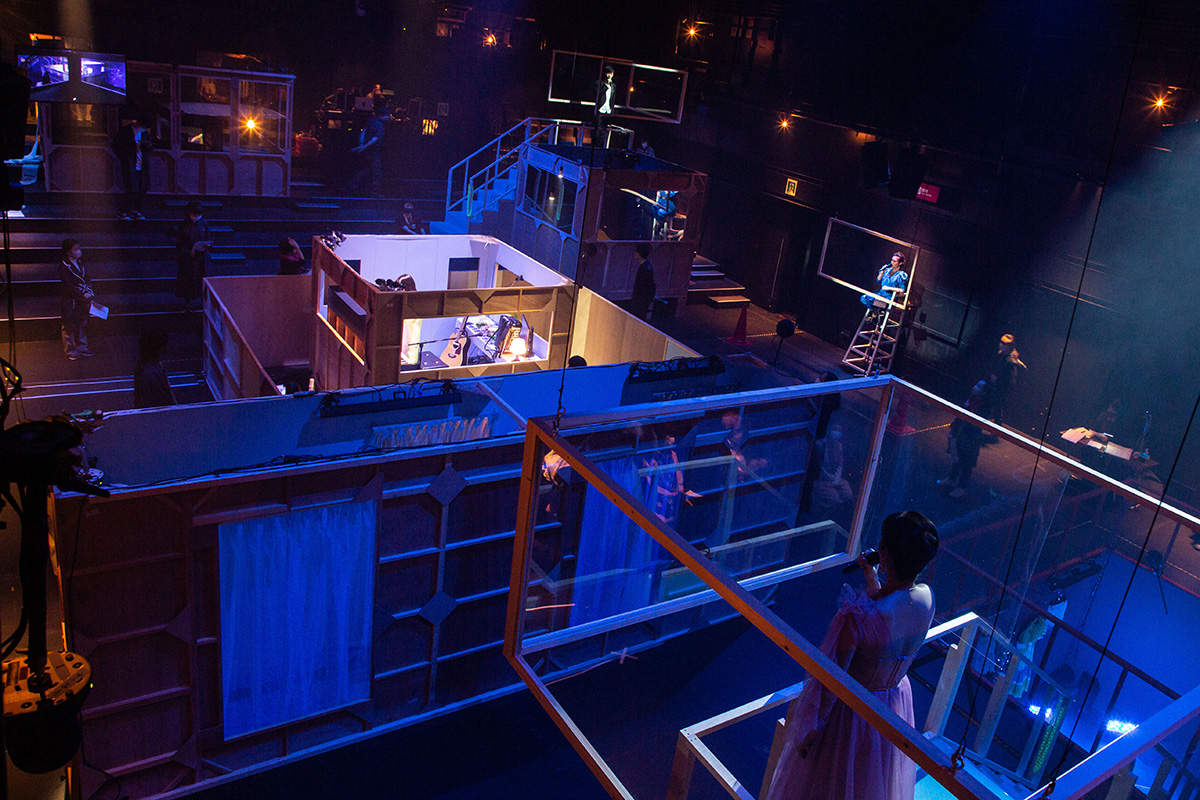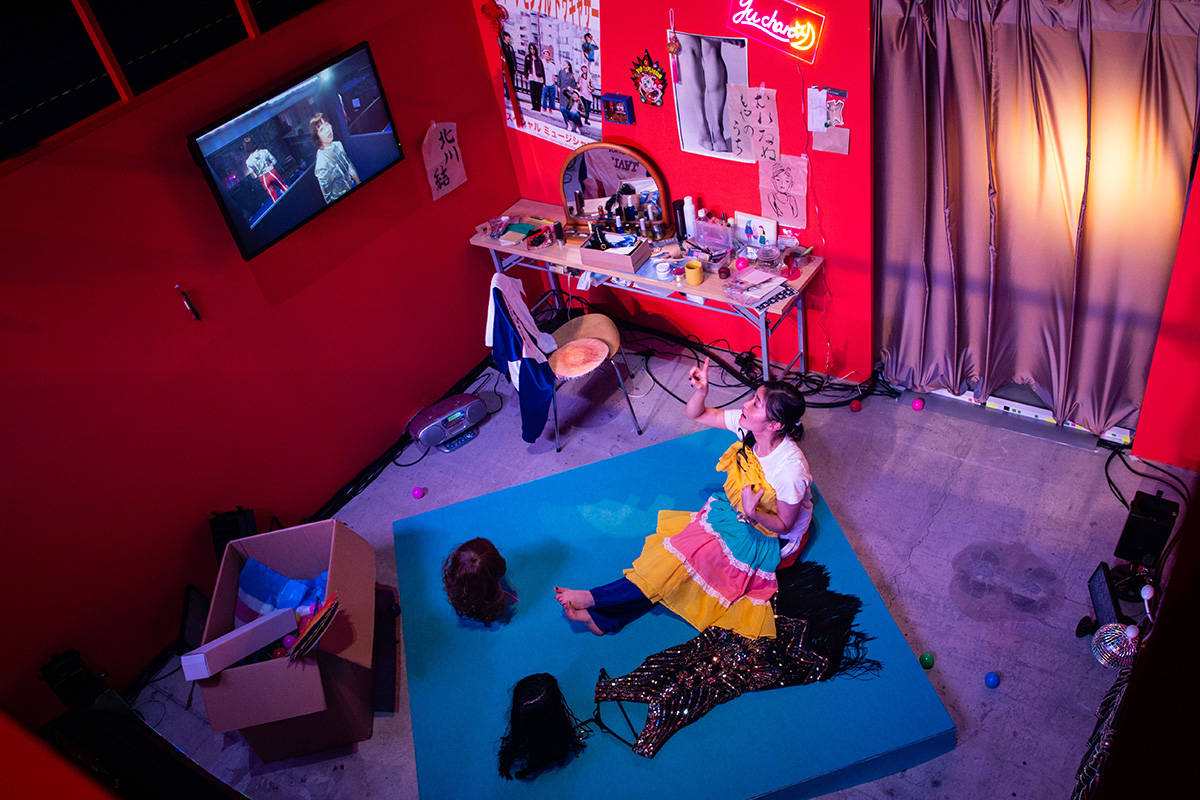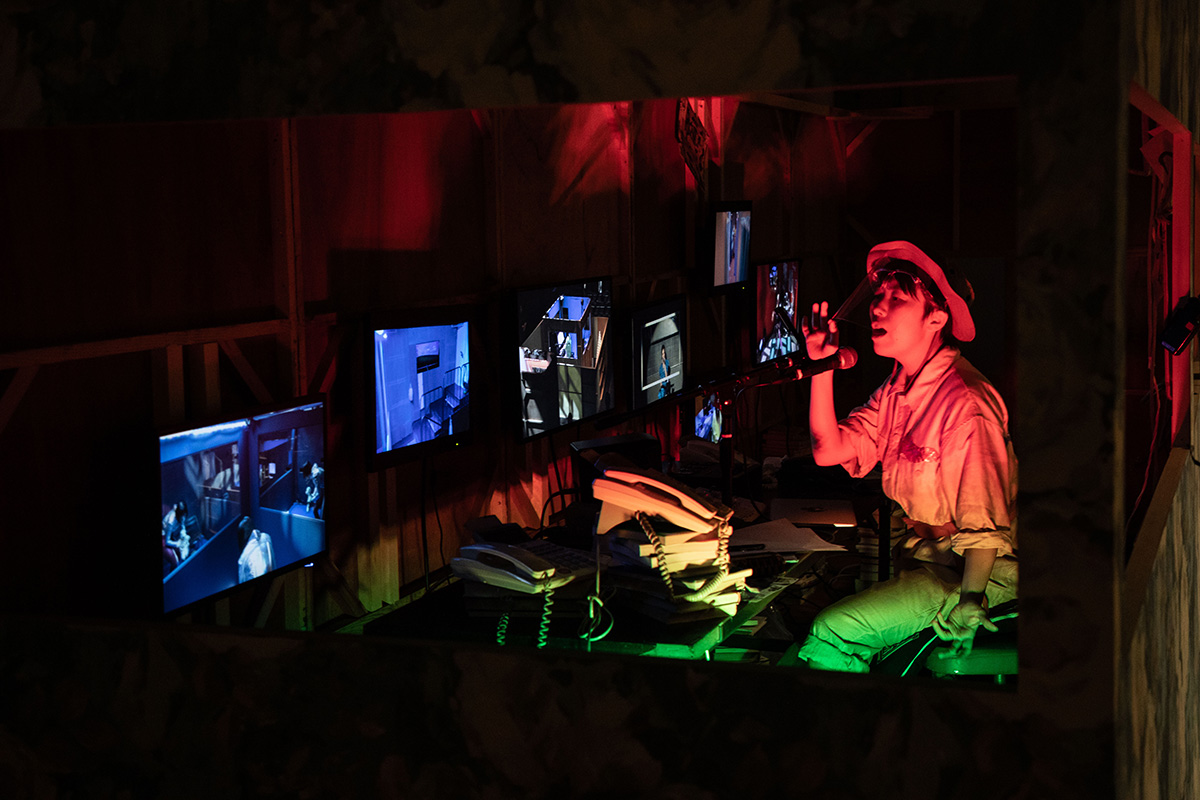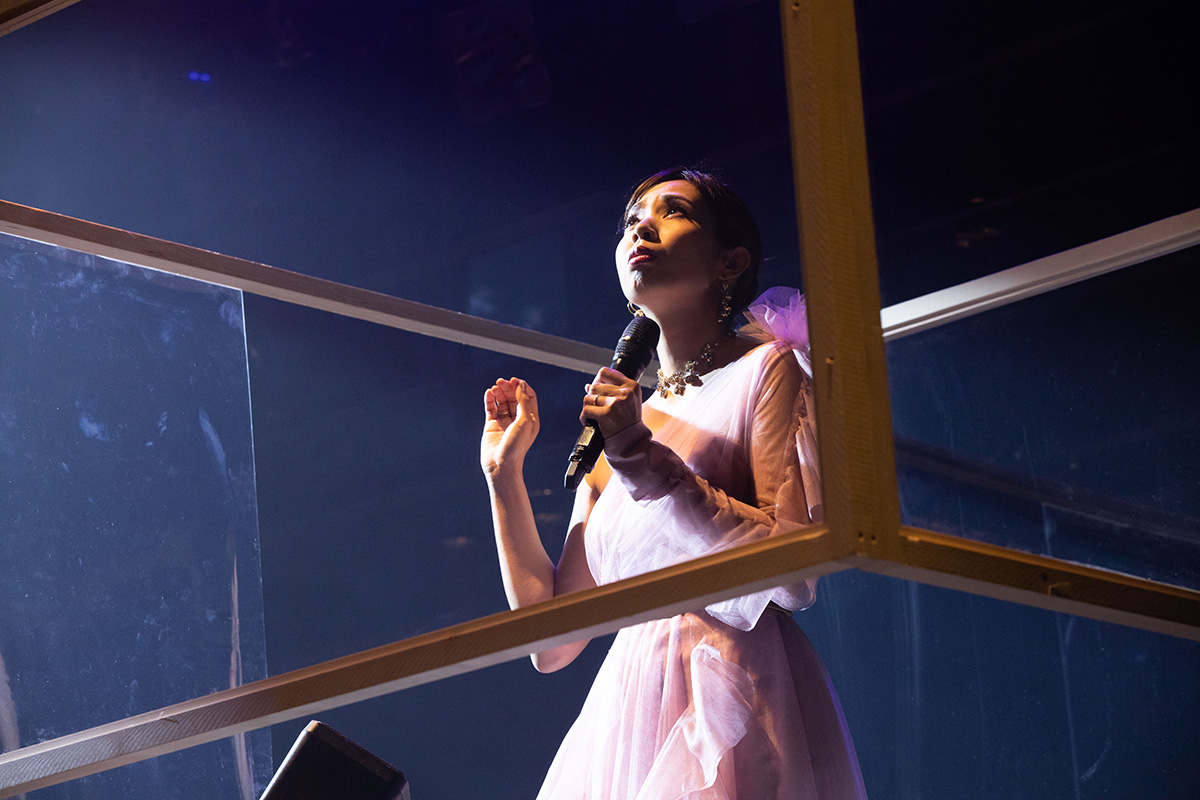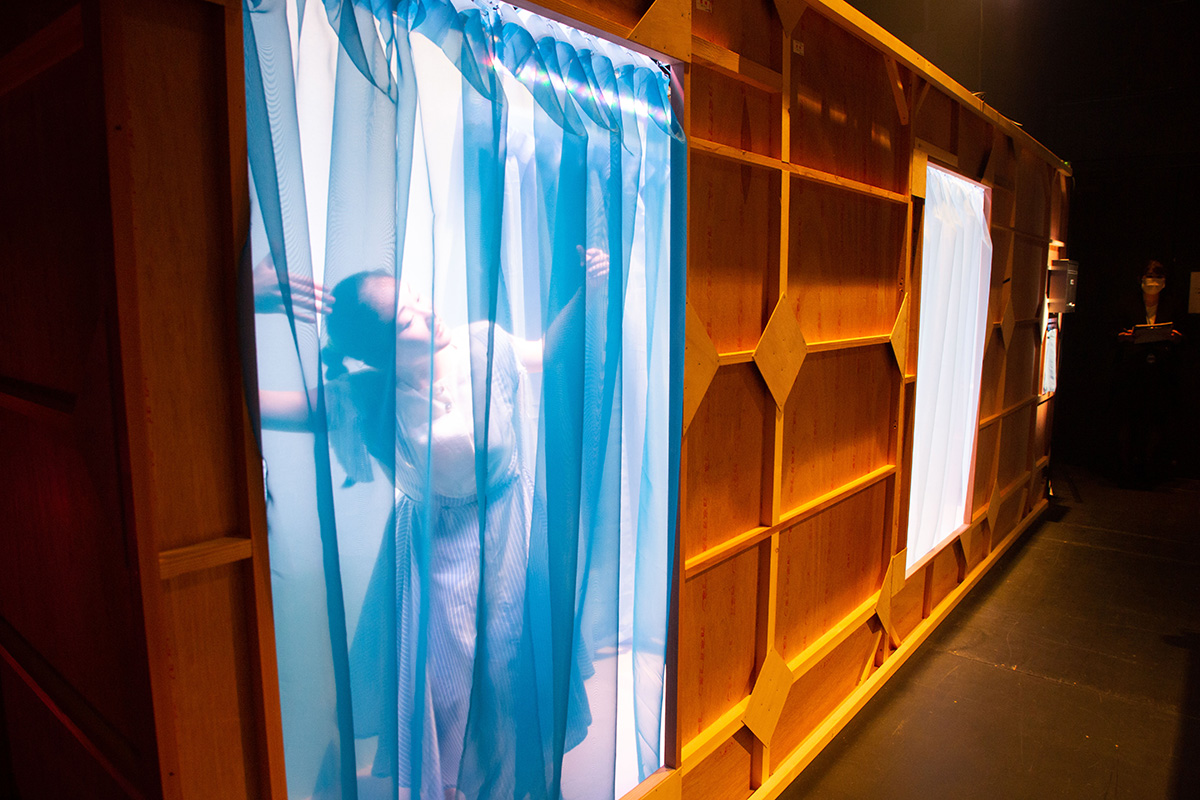 Photo: Mariko Miura
映像クレジット
Title

Momonga Complex


We assemble together
Venue
Tokyo Metropolitan Theatre (Theatre East)
Recording date
October 24 , 2020
Duration
373 min.
Languages
Japanese
Original production page
We assemble together (F/T20)
Artist Profiles
Momonga Complex

Led by Momoko Shiraga, this "dance-performance-esque" group comprises a diverse range of performers with different backgrounds, from a costume designer to a nursery teacher, illustrator, or barista. Since its launch in 2005, the company's work has taken inspiration from the subtle incidents that take place in everyday life, from personal histories, or from the little desires we have. Its strikingly unusual dance performances uncover the essence that lies within the simple and silly, and intermix affability with the messiness of life.
Momoko Shiraga

Momoko Shiraga founded Momonga Complex after graduating from J. F. Oberlin University. She conceives, choreographs, and directs all of its productions. Her work is noted for its rich and unique use of space and physicality that also proactively incorporates the seemingly meaningless and futile. For Festival/Tokyo, she has previously choreographed one of the flash mobs that appeared in the 2012 lineup, and directed and choreographed an adaptation of "The Rite of Spring" for F/T14. Her recent work includes conceiving and directing "Fantasia" for Cultural Centre of Fujimi City, KIRARI FUJIMI special collaboration, where she is artistic director, in 2020, and "Who is beside you? What is over there?" for Momonga Complex in 2019.