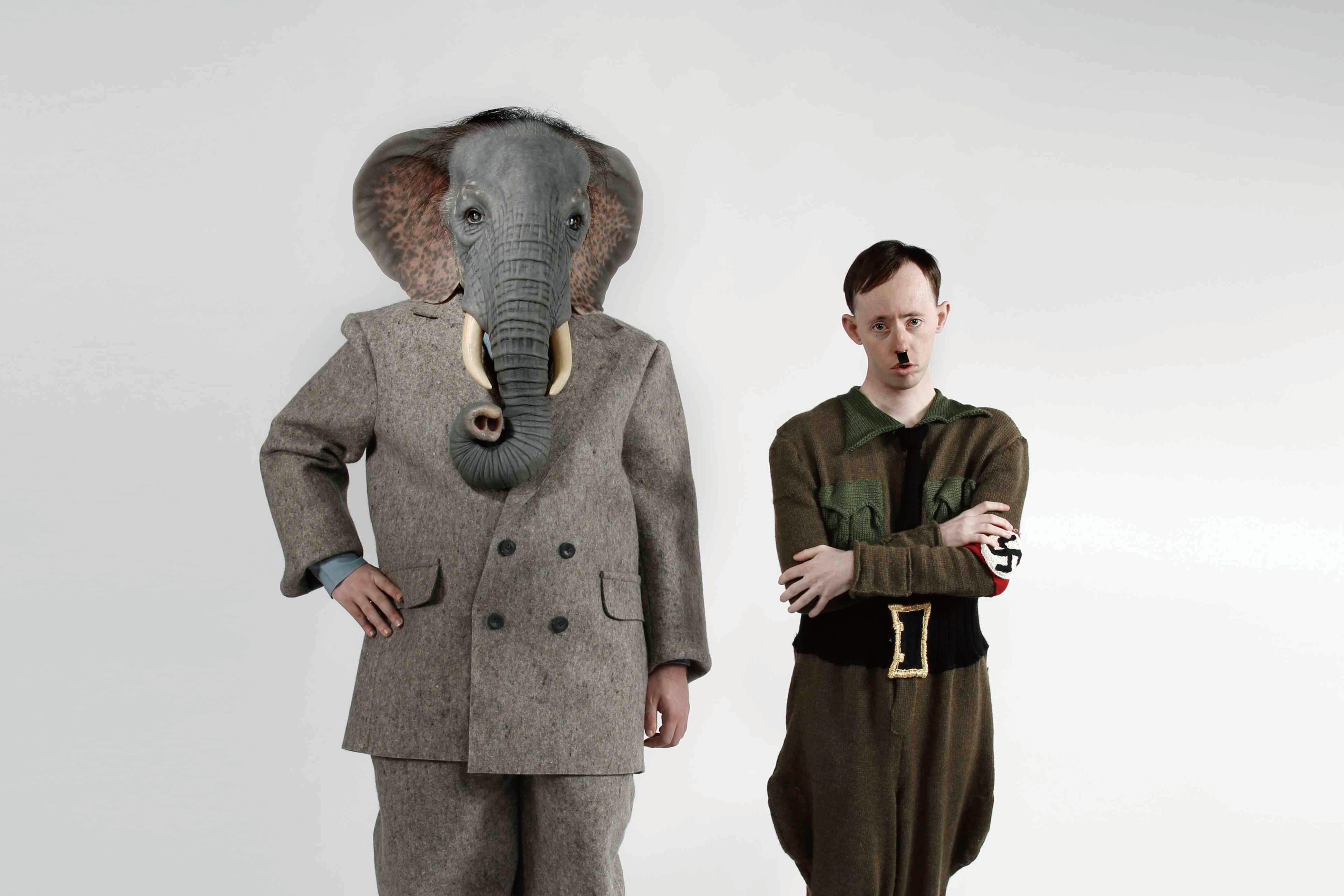 © Jess Busby
Ganesh Versus the Third Reich
Back to Back Theatre / Directed by Bruce Gladwin
How to Watch
To watch the video, please purchase a ticket on Peatix. Tickets on sale: August 27, 2021, 9 a.m.–September 5, 2021, 7 p.m.

If you purchase a pass on Peatix to view all the videos in the lineup, you will receive links to view the videos after they become available.
Streaming:

August 27, 2021, 9 a.m.–September 5, 2021, 11:59 p.m. 

[Finished]



Tickets:
¥500 

Pass (All Videos): ¥1,500
About
Australia's Back to Back Theatre is known for its strong focus on video and lighting to build visually rich spaces, and for its exploration of philosophical ideas that challenge society's conventional criteria for "life" and "beauty." Created with a cast that includes people with disabilities, this globally acclaimed production tells the story of the Hindu god Ganesh's adventure in parallel with the actors' own internal conflicts about performing that story.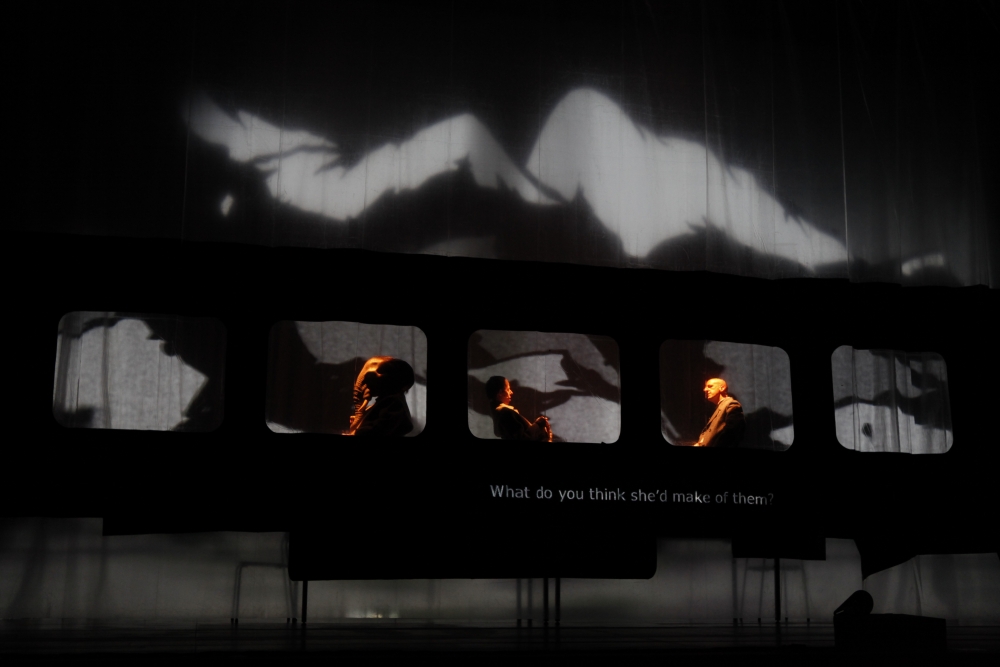 Photos: © Jun Ishikawa
Video Commentary
Video Commentary: Yuka Sugiyama (Representative Director, Karakoa Incorporated Association; performing arts planner and coordinator / Production Coordinator for "Ganesh Versus the Third Reich" at F/T13)
Video Credits
| | |
| --- | --- |
| Title | Ganesh Versus the Third Reich |
| Venue | Tokyo Metropolitan Theatre Playhouse |
| Recording date | December 8, 2013 |
| Duration | 98 min. |
| Languages | English, German |
| Subtitles | Japanese subtitles |
| Original production page | Ganesh Versus the Third Reich (F/T13) |
Artist Profiles
Back to Back Theatre
Based in the Victorian regional centre of Geelong, Back to Back Theatre is widely recognized as an Australian theatre company of national and international significance. The company is driven by an ensemble of actors who are perceived to have intellectual disabilities and is considered one of Australia's most important cultural exporters. Back to Back Theatre has received 19 national and international awards including a Helpmann Award for Best Australian Work, an Edinburgh International Festival Herald Angel Critics' Award, two Age Critics' Awards, a New York Bessie, and the Sidney Myer Performing Arts Group Award for our long-standing contribution to the development of Australian theatre. The ensemble were awarded Best Ensemble in the 2019 Green Room Awards.
Bruce Gladwin

Bruce Gladwin is an Australian artist and performance maker. He has been the Artistic Director of Back to Back Theatre since 1999, creating "Mental" (1999), "Dog Farm" (2000), "Soft" (2002), "Small Metal Objects" (2005), "Food Court" (2008), "The Democratic Set" (2009), "Ganesh Versus the Third Reich" (2011), "Super Discount" (2013), "Lady Eats Apple" (2016), "Oddlands" (2017), and "The Shadow Whose Prey the Hunter Becomes" (2019). In 2021, a screen adaptation of "Shadow" will premiere, marking the companies first feature film. Gladwin's works with Back to Back Theatre have toured extensively, including presentations at the world's preeminent contemporary arts festivals and cultural venues. In 2015, Gladwin was awarded the Australia Council for the Arts' Inaugural Award for Outstanding Achievement in Theatre.