A rich tapestry of imagery and mythology, this fantasy of Indian god Ganesh's quest to reclaim the swastika is humorous, poignant and enthralling
Veteran Australian company Back to Back Theatre is known for its dizzying use of film, lighting and imagery, and this award-winning production has met acclaim worldwide for its portrayal of the problems of storytelling, performed by a cast of actors with disabilities. The ostensible narrative sees the Indian god Ganesh determined to recapture the swastika, the symbol stolen and abused by the Nazi regime. Can Ganesh get it back from the Third Reich?! But then things start to take a new turn when the "making of" backstory comes to the fore and we learn about the difficulties of the play's creation. This humorous and enthralling exploration of "behind-the-scenes" stories is poignant, beautiful and disarming.
Supported by the Australian Government through the Australia-Japan Foundation which is part of the Department of Foreign Affairs and Trade
Supported by Australia-Japan Foundation



Endorsed by the Australian Embassy
In co-operation with the Australia Council for the Arts, Arts Victoria, Geelong Performing Arts Centre, Aesop Japan K.K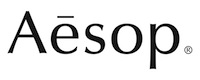 Bruce Gladwin / Back to Back Theatre

Specialises in the development of adventurous theatrical work, working as director, designer an...
Tickets
Tickets on sale from 10/5 (Sat) 10:00
Reserved seating
Adults: ¥4,500 (Day Tickets: +¥500)
Students: ¥3,000, Under 18: ¥1,000 (advance, on door/ID required)
Available from: F/T Ticket Center (Tel./Online); Tokyo Metropolitan Theatre Box Office; Ticket Pia [P Code: 431-143] (Japanese only); Confetti Ticket Center (Japanese only); PassMarket (Japanese only)
Valid for 3 Performance Pass, Overseas Performances Pass, Student Pass, F/T Pass, Pair Tickets