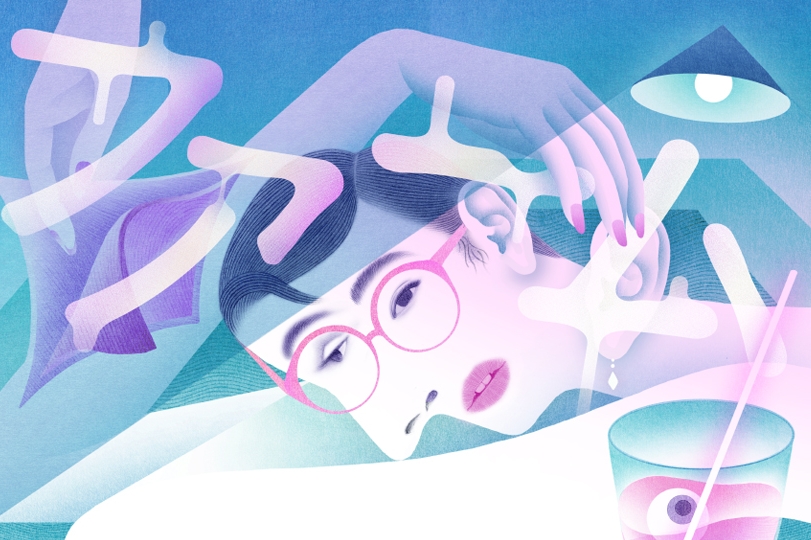 The Farm
Directed by Kim Jeong
Written by Shu Matsui
How to Watch
To watch the video, please purchase a ticket on Peatix. Tickets on sale: October 8, 2021, 9 a.m.–October 17, 2021, 7 p.m. .

If you purchase a pass on Peatix to view all the videos in the lineup, you will receive links to view the videos after they become available
Streaming:

October 8, 2021, 9 a.m.–October 17, 2021, 11:59 p.m.



Tickets:
¥500
Pass(All Videos): ¥1,500
About
Kim Jeong has emerged as a leading figure in the new generation of South Korean theatre directors. Kim here directs Shu Matsui's play "The Farm" with a cast of Korean actors. First staged in 2014 by Matsui's own company, Sample, it examines parents and children, men and women, and the family in the near future when artificial life and regenerative medicine technology has become highly advanced. With this play that ruthlessly exposes human nature by transgressing our laws and taboos about genetics and anatomy, Kim demonstrates his rigorous approach to text as well as versatile sensibility.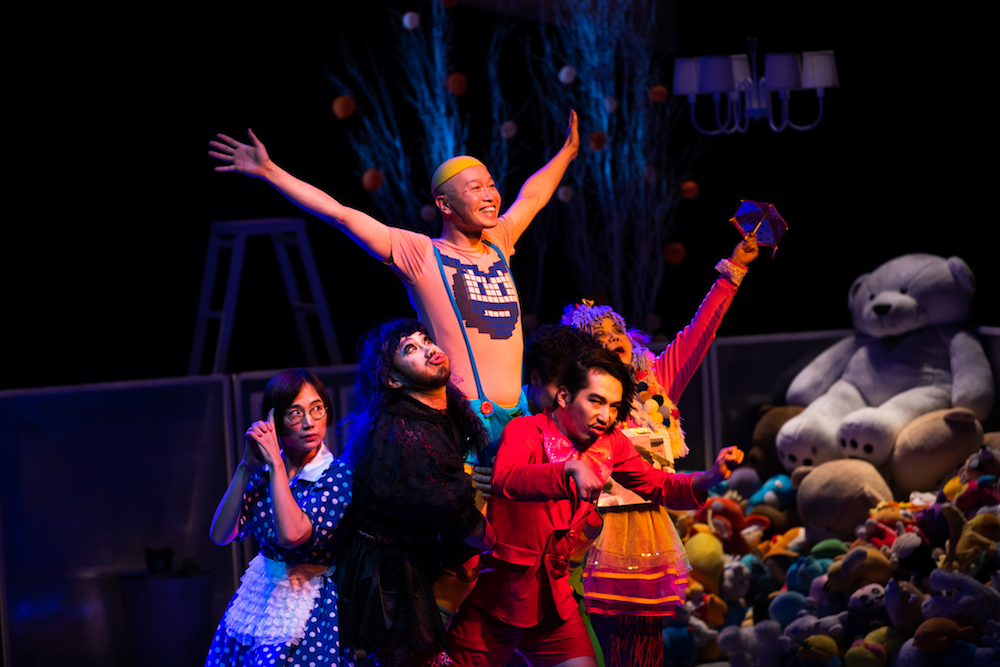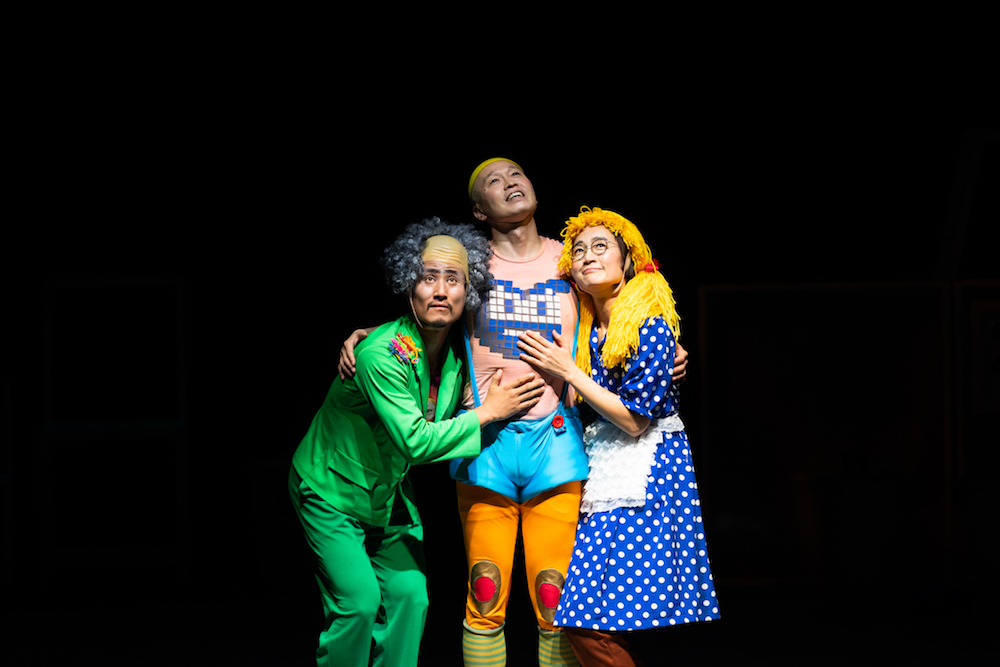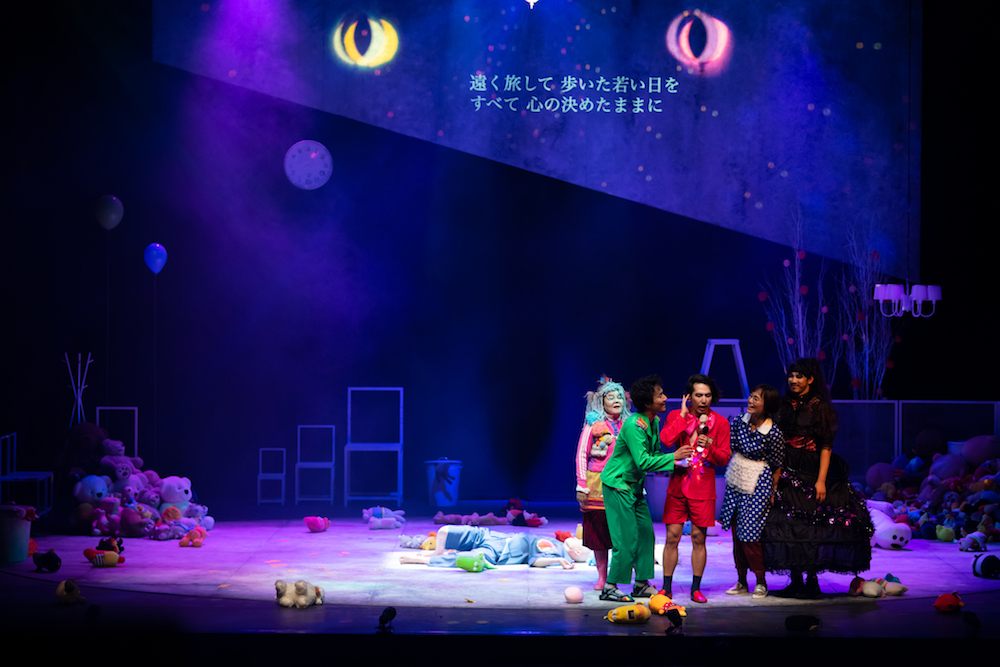 Photo: Alloposidae
Video Commentary
Video Commentary: Lee Hong-i (translator / translator and Japanese surtitles supervisor for "The Farm" at F/T19)
Video Credits
| | |
| --- | --- |
| Title | The Farm |
| Venue | Owlspot Theatre |
| Recording date | October 19, 2019 |
| Duration | 121 min. |
| Languages | Korean |
| Subtitles | Japanese subtitles |
| Original production page | The Farm (F/T19) |
Artist Profiles
Kim Jeong

Kim Jeong is an executive director of Gyeonggido Theatre Company. One of the rising stars of contemporary theatre in South Korea, his work as a director is marked by its original style as well as meticulous interpretation of scripts. In addition to "The Farm," his work in Japan includes staging "The Visitors" at Bird Theatre Festival Tottori 11 (2018) and an omnibus of short plays based on the work Ryunosuke Akutagawa at BeSeTo Theatre Festival 26 (2019). His accolades include the Doosan Artist Award (Performance) in 2018 and Donga Drama Award Best Newcomer in 2017.
Shu Matsui

After joining the theatre company Seinendan as an actor, Shu Matsui started working also as a playwright and director. In 2007, he founded his own company, Sample, with the play "Burning Up Calories" and subsequently went independent. His work questions our preconceived ideas and the various borders that purportedly exist between reality and fiction, and between human and nonhuman, and endeavors to test those borders. In 2011, "Proud Son" won the prestigious Kishida Kunio Drama Award. In 2016, "Takeoff" was performed at the Kuandu Arts Festival in Taiwan. In 2018, "Proud Son" was staged at Festival d'Automne à Paris in France.