Festival/Tokyo 09 Autumn is scheduled for November and December 2009!
Don't miss our diverse program, including the consecutive staging of Dante's trilogy "La Divina Commedia" according to Romeo Castellucci!
Romeo Castellucci (Societas Raffaello Sanzio)
Dante: "La Divina Commedia" "Inferno" / "Purgatorio" / "Paradiso"
Premiered at the Avignon Festival in 2008 and touring the world since, Romeo Castellucci's groundbreaking trilogy can be seen at Festival/Tokyo 09 Autumn! Gaining inspiration from the Italian literary master Dante's "La Divina Commedia", these overwhelming stage performances are a sublime expression of contemporary metaphysics. The three works that can rarely be seen together are available at Festival/Tokyo 09 Autumn!
Inferno
Dec 11 (Fri) - 13 (Sun) 2009, Tokyo Metropolitan Art Space Medium Hall (TBC)
Co-produced and presented by Festival/Tokyo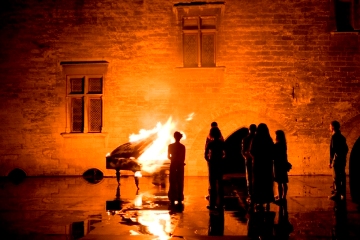 (c) Luca del Pia
Purgatorio
Dec 19 (Sat) - 21 (Mon) 2009, Setagaya Public Theatre (TBC)
Presented by Setagaya Public Theatre, Festival/Tokyo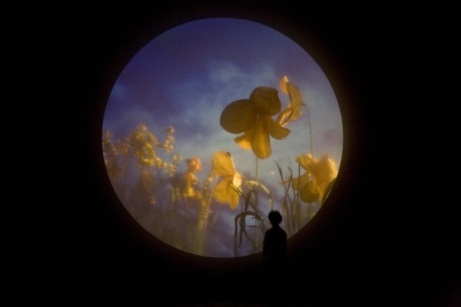 (c) Luca del Pia
Parardiso
Dec 20 (Sun)-24 (Thu) 2009, Nishi-Sugamo Arts Factory (TBC)
Presented by Festival/Tokyo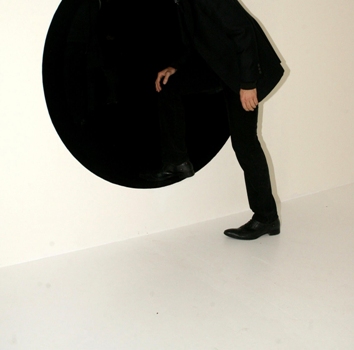 At the time Tokyo was glittering with Christmas illuminations, Shigehiro Ide and the Japanese dancers appearing in "KOKASHITA", Tatsuya Nakamura, Mineko Saito and Ai Kaneko, went to Bangkok together for rehearsal.
Ide also went to Bangkok in the middle of October for the "KOKASHITA" audition. This time the aim was to conduct a workshop together with the dancers who passed the audition.
As this was the first time for the "KOKASHITA" dancers to gather, there was a certain feeling of nervousness in the beginning, however this soon went away when the dancers smilingly introduced themselves
For some of the dancers this will be their first trip to Japan, for other it will be their first trip abroad.
"Is it cold in Japan?" "Do I need to wear a sweater?" "I would like to go to Tokyo Disneyland...".
The questions and aspirations were many.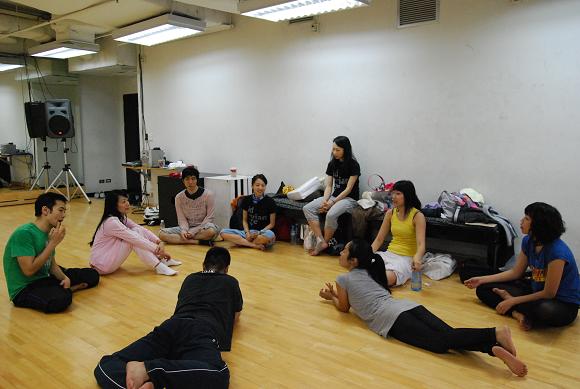 In the break the Japanese were treated to Thai sweets! This was exactly what we needed!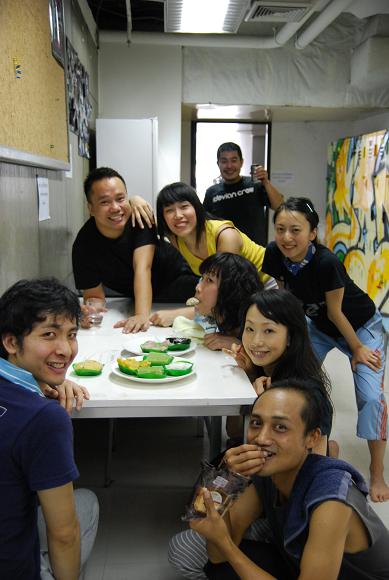 Not only dancers, but also actors are found among the performers. They all contributed with their
unique personalities and skills to make the workshop a cheerful time for everyone involved.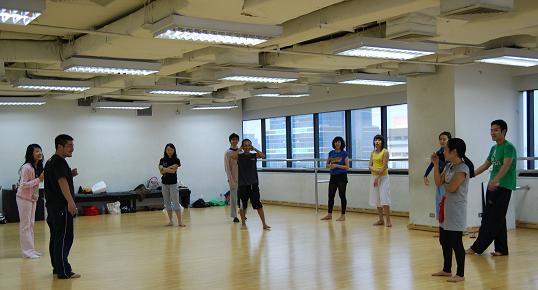 Festival/Tokyo advertisement in Bangkok!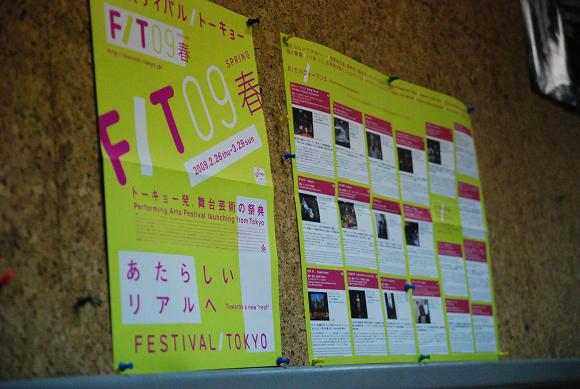 Lasting from December 25 to December 31, the workshop was quite tough, and the schedule tight, but it was very fruitful indeed, contributing to the building of good relations.
On the last day the Japanese received t-shirts from the Thai performers! As you can see, it is grey. "Sugoi", meaning "great" in Japanese, is printed in Thai!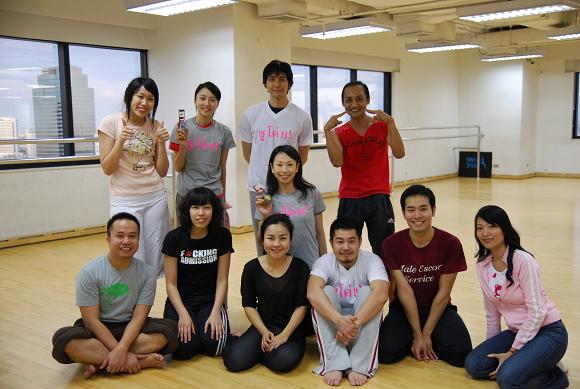 The Thai performers will arrive in Tokyo in mid-February, where they will train for about one month before appearing in "KOKASHITA", premiering at Owlspot Theater on March 14.
Don't miss this chance to see the collaboration of the century!!!
"KOKASHITA" Production coordinator

Was held at the large conference room in Tokyo Metropolitan Art Space, Ikebukuro (one of the three main venues for the Festival/Tokyo) on Tuesday, November 25th.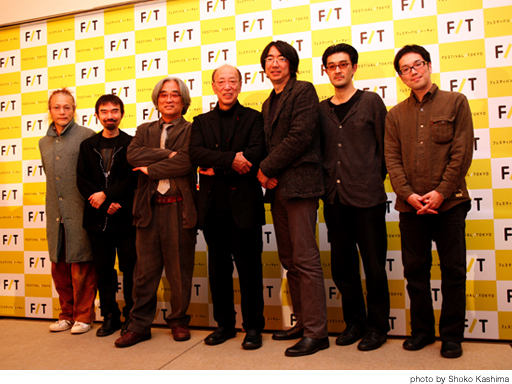 The artists attending the press conference were: Norimizu Ameya, Satoshi Miyagi, LEE Youn-Taek, Yukio Ninagawa, Masataka Matsuda, Akira Takayama, Shu Matsui, and Shigehiro Ide (not in the picture)
After a brief presentation of the Tokyo Culture Creation Project and the festival outline and concept, the artists were invited to give a brief presentation of their work, as well to say a word or two about what their expectations towards Festival/Tokyo was.
Probably the most renowned Japanese director, Yukio Ninagawa, stated that "just like we go overseas to see theatre and dance, I want this to be a festival people are coming from abroad to see." Talking about Ikebukuro, he said that "Ikebukuro is a vacuum. When I crossed the Nishiguchi park to come here, I felt that it was too large, almost inhuman. I see it as our role to make it more soft place to be."
In preparing for our festival, we actually conducted a survey on what impression people have of Ikebukuro, and it turned out that it was not too good. Looking at how the art triangle contributed to alter the image of Roppongi, we see it as our duty also to turn Ikebukuro and Toshima ward into a culture spot.
The foreign artists (Romeo Castellucci and Rimini Protokoll) contributed with a video message, so did Oriza Hirata, who currently finds himself in France, where he is working on "Utopia?" together with Sylvain Maurice and Amir Reza Koohestani. Video extracts (in the case of a re-staging), will be available on the website shortly; small tasters to give an impression of what is awaiting in February and March!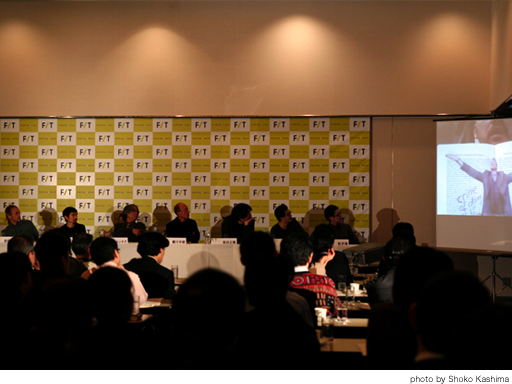 Above: Everyone was charmed by Rimini Protokoll's Daniel Wetzel's original video spectacle