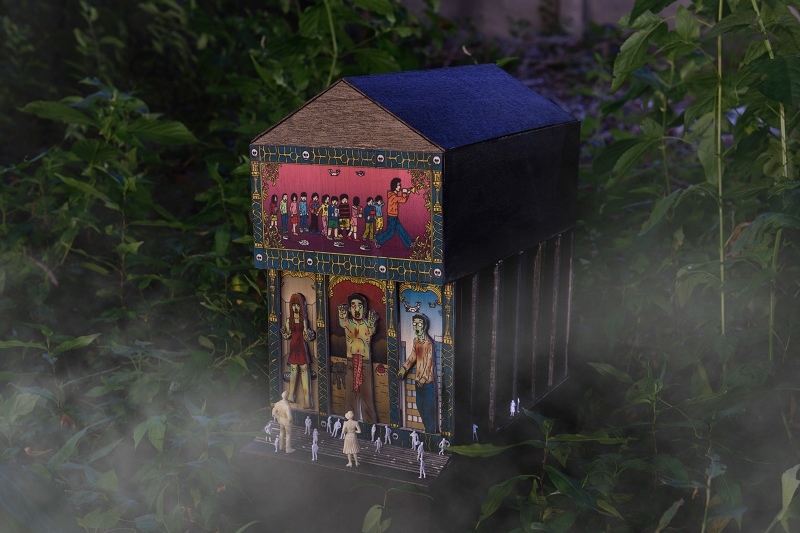 Zombie Opera "Danse Macabre"
Taro Yasuno (concept, music) + Miho Watanabe (dramaturgy) + Noriyuki Kiguchi (stage design)
How to Watch
To watch the video, please purchase a ticket on Peatix. Tickets on sale: November 26, 2021, 9 a.m.–December 5, 2021, 7 p.m.

If you purchase a pass on Peatix to view all the videos in the lineup, you will receive links to view the videos after they become available.
Streaming:

November 26, 2021, 9 a.m.–December 5, 2021, 11:59 p.m.

[Finished]
Tickets:
¥500  Pass (All Videos): ¥1,500
About
An opera about death, created out of zombie music!

The Danse Macabre, or Dance of Death, is an old cultural trope where Death summons everyone, no matter their station in life, to the grave. This classic allegory that reminds us all of the universality of death has appeared in a wide range of art and literature in Europe since the Middle Ages. It here becomes a "zombie opera," a unique interdisciplinary experiment featuring the "zombie music" of Taro Yasuno, where recorders, clarinets, and other instruments are programmed to play automatically, alongside an examination of music history and theory by the dramaturge Miho Watanabe, and stage design by the director Noriyuki Kiguchi, known for his work that playfully transcended the conventional framework of theatre.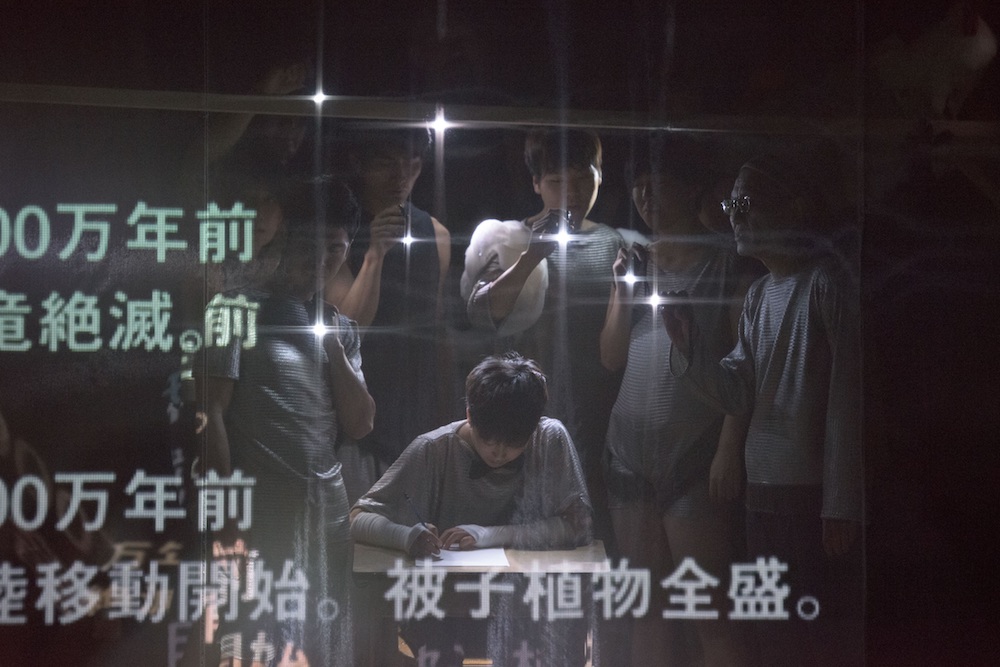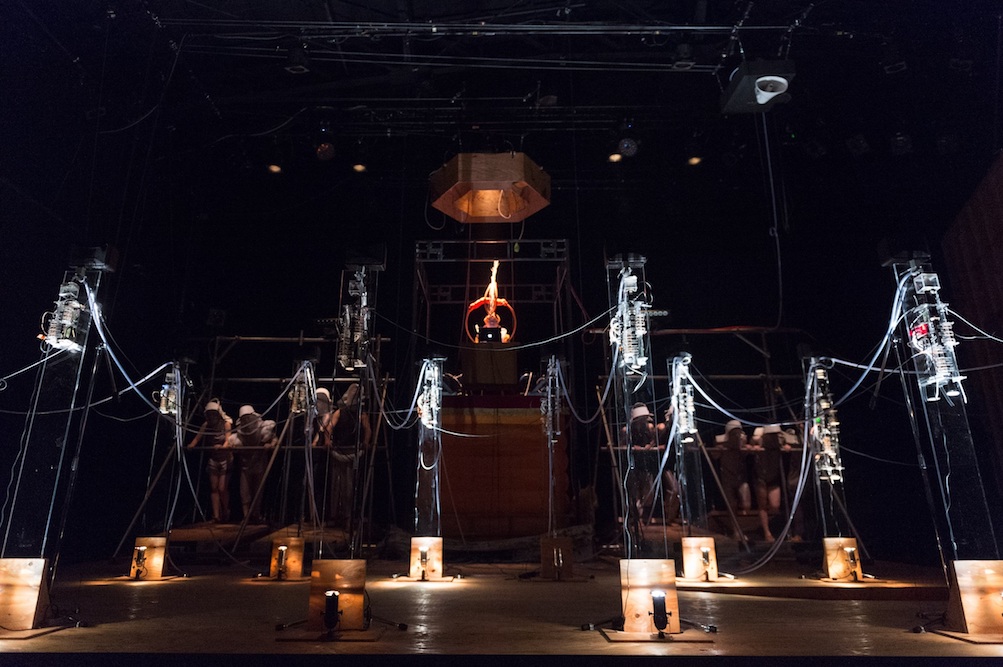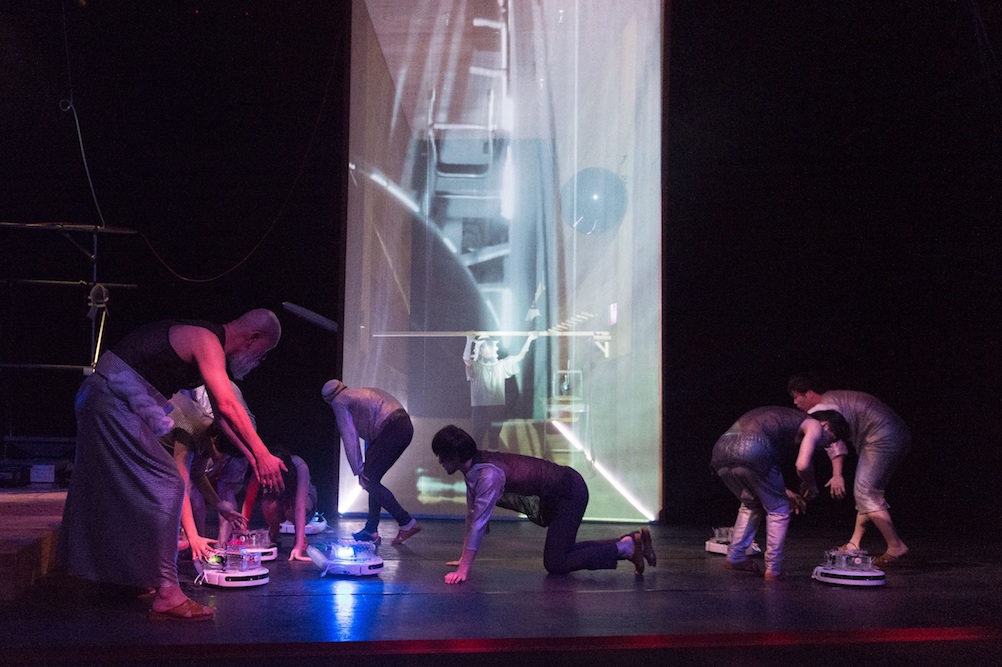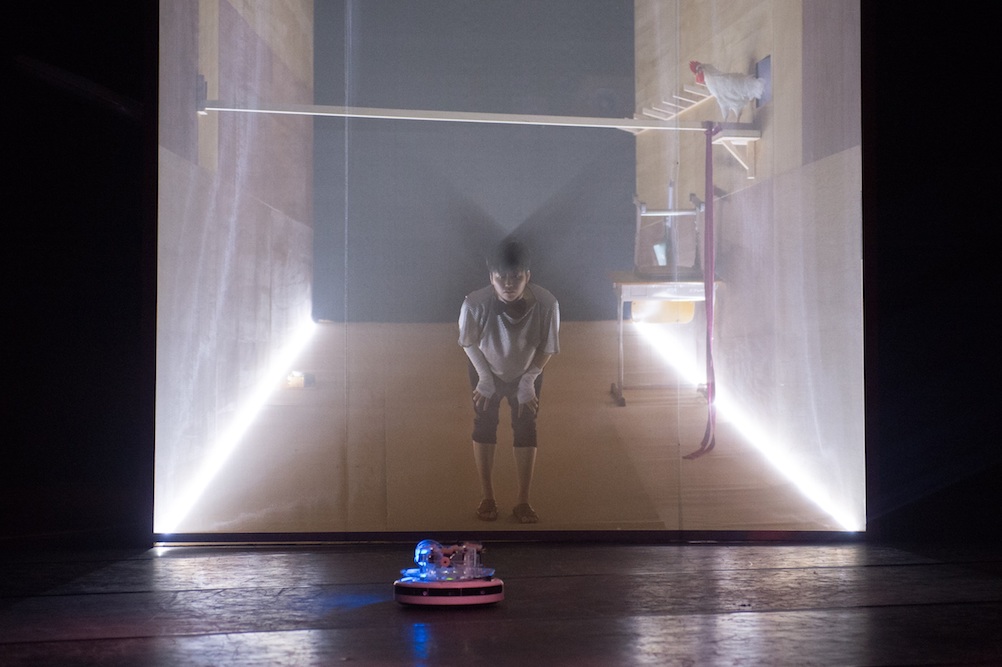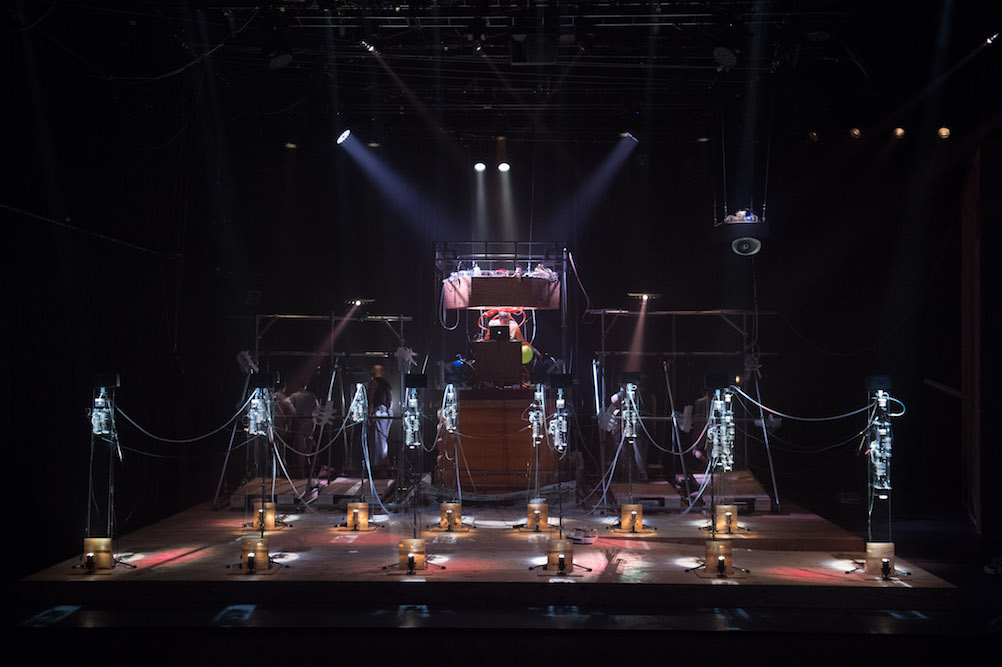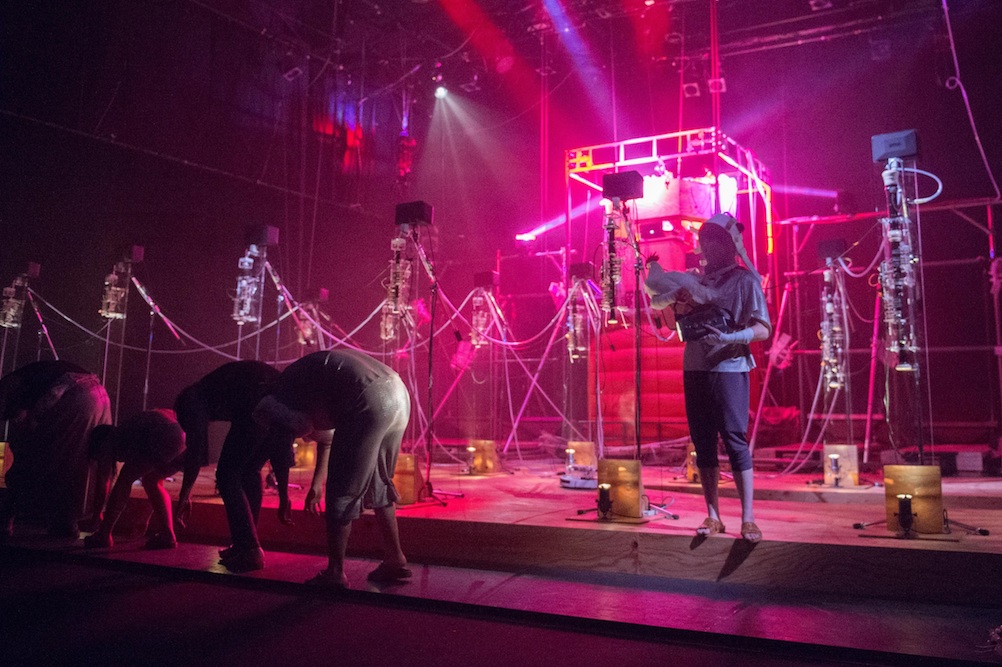 Photo: Kazuyuki Matsumoto
Video Commentary
Video Commentary: Miho Watanabe (Associate Professor, Osaka College of Music / Music Dramaturge for "Zombie Opera: Danse Macabre" at F/T15)
Video Credits
| | |
| --- | --- |
| Title | Zombie Opera "Danse Macabre" |
| Venue | Nishi-Sugamo Arts Factory |
| Recording date | November 14, 2015 |
| Duration | 76 min. |
| Languages | Japanese |
| Original production page | Zombie Opera "Danse Macabre" (F/T15) |
Artist Profiles
Taro Yasuno

Born in Tokyo in 1979 to Brazilian and Japanese parents, Taro Yasuno's practice explores the fundamental nature of music. His signature "zombie music" style has resulted in several acclaimed works. He is the recipient of many awards. Yasuno exhibited at the Japan Pavilion at the 2019 Venice Biennale and is currently a lecturer at Aichi University of the Arts.
Miho Watanabe

Miho Watanabe completed the doctoral program at the Tokyo University of Arts Department of Musicology. She served as music dramaturge for "Rite of Spring" at F/T14 and "Zombie Opera" at F/T15. She is the co-author of several books and has also worked in broadcasting. Her research interests include avant-garde music, colonialism and music, and music in the Maghreb and Caribbean. She is currently an associate professor of music communication at Osaka College of Music and plays in the French Caribbean big band Ti'Punch.
Noriyuki Kiguchi

Born in 1975 in Okayama, Noriyuki Kiguchi was a theatre director and head of Akumanoshirushi, which he founded in 2008. With the group, he created theatre and performances at home and abroad, including "CARRY-IN-PROJECT" and "Mon Père, Giacometti." In 2012 and 2013, he was a Saison Foundation Junior Fellow, and then a Senior Fellow from 2014 to 2016. In November 2016, he was diagnosed with lung cancer and began documenting his illness on his blog, and planning a new work, "Walking with Crabs." He died on March 17, 2017, at his family home in Kurashiki.