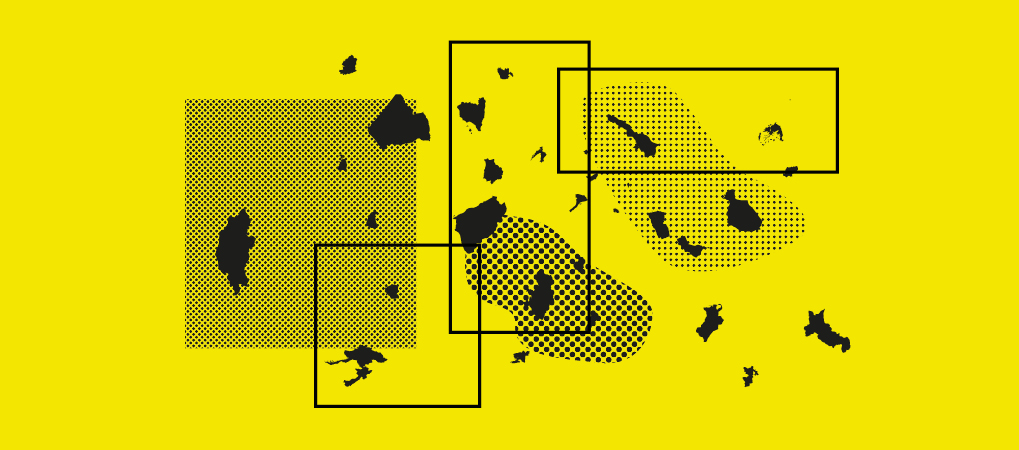 Always Coming Home
Adapted from the book by Ursula K. Le Guin
Directed by Magda Szpecht Text and Dramaturge: Łukasz Wojtysko Dramaturge: Ken Takiguchi
A transnational, interdisciplinary theatre experience of a future utopia
One of the emerging talents in Polish theatre, Magda Szpecht works with a team of Japanese and Polish collaborators to create a utopia onstage. The performance is inspired by "Always Coming Home," Ursula K. Le Guin's highly original science fiction novel that consists of ethnographic records of poetry, plays, songs, customs, and maps supposedly created in the distant future. It depicts a culture that has abandoned technological progress and maintains a spiritual bond with nature. Szpecht's bold adaptation has developed out of a transnational research process involving a unique collaboration of artists from the two countries, including dramaturges, actors, and dancers as well as a choreographer, composer, set designer, and video artist. The resulting performance presents a multimedia landscape shaped by videos and audio recordings of Japanese and Polish nature, choreography, music, and anthropological insights.
Information
Name
Always Coming Home (working title)
Inspired by the book "Always Coming Home" by Ursula K. Le Guin
Dates

11/8 (Fri) 19:00
11/9 (Sat) 15:00*
11/10 (Sun) 13:00


*Post-show talk
Box office opens 1 hour before. Doors open 30 minutes before.

Venue
Tokyo Metropolitan Theatre (Theatre East)
Running Time
90 min. (TBC)
Language
Performed in Japanese and English
Tickets
Unreserved seating
Tickets
| | |
| --- | --- |
| Advance | ¥3,500 |
| Students | ¥2,300* |
| High School Students & Younger | ¥1,000* |
| Festival Pass (3 Performances) | ¥3,000 |
| Same Day | ¥4,000 |
*For both advance and same-day tickets. Proof of age required.
Artist Profile
Magda Szpecht

Director

Born in Poland in 1990, Magda Szpecht studied journalism and social communication at the University of Wroclaw and drama directing at Ludwik Solski Academy for the Dramatic Arts in Kraków. Her work is highly varied and interdisciplinary, encompassing elements of film, documentary, visual arts, dance, and more. Her major productions to date include "DOLPHIN_WHO_ LOVED_ME"(2014), "Schubert. A Romantic Composition on Twelve Actors and a String Quartet" (2016), and"Things We Didn't Throw Out" (2019).
Cast & Creative
| | |
| --- | --- |
| Directed by | Magda Szpecht |
Based on the book by Ursula K. Le Guin


| | |
| --- | --- |
| Text and Dramaturge: | Łukasz Wojtysko |
| Dramaturge: | Ken Takiguchi |
| Assistant Dramaturges: | Chisato Sone, Kenyu Paku |
| Cast: | Ayako Araki, Miho Inatsugu, Nana Suzuki, Monika Frajczyk, Mateusz Górski, Paweł Smagała |
| Choreographer: | Paweł Sakowicz |
| Music: | Krzysztof Kaliski |
| Stage Design, Lighting, Costumes: | Michał Korchowiec |
| Video: | Ryohei Tomita |
| Production Coordinators: | Wakana Arai (Festival/Tokyo), Katarzyna Białach |
A Festival/Tokyo, Adam Mickiewicz Institute, and TR Warszawa co-production
Technical Manager:
Eiji Torakawa
Assistant Technical Manager:
Nahoko Yokokawa
Stage Manager:
Keisuke Watanabe
Stage Assistants:
Yui Kato, Chikage Yuyama, Kohei Ogawa
Props:
Hikari Osanai
Design Coordinator:
Tomomi Nakamura
Lighting Coordinator:
Naoki Kinoshita (Factor Co., Ltd.)
Sound Coordinator:
Akira Aikawa (Sound Weeds Inc.)
Video Coordinator:
Mucho Muramatsu
Costume Coordinator:
Sakura Fujibayashi
Publicity Design:
Mina Tabei
Main Visual Design:
Grzegorz Laszuk
Presented by
Festival/Tokyo
Special cooperation from
the Polish Institute in Tokyo
Endorsed by
the Embassy of the Republic of Poland in Tokyo

An associated program in the 100th Anniversary of the Establishment of Diplomatic Relations between Poland and Japan in 2019

"Always Coming Home" by Ursula K. Le Guin
Used by permission of Curtis Brown, Ltd.
Copyright © 1985
All Rights reserved.
Venue
Tokyo Metropolitan Theatre (Theatre East)
1-8-1 Nishi-Ikebukuro, Toshima-ku, Tokyo
2 minutes'walk from West Exit of Ikebukuro Station on JR Line and other lines. (Direct connection to the theatre from Exit 2b.)
Also Recommended