F/T in the City Performance Series
This highly diverse art and performance series unfolds in various places around Tokyo and its surrounding area. Bringing audiences into contact with local history, culture and communities, the site-specific events shape a new relationship between spectators and participants.
"Family Regained: The Picnic"
Conceived, Directed and Performed by Eiki Mori
November 3rd — November 12th
Venues
Talk: Owlspot Theatre (Meeting Room B)
Screenings: Ikebukuro Nishiguchi Park, Toshima City Office (adjacent to 1F Information Counter)
Dates
Talk
11/3 (Fri) 18:00-19:30

Screenings
11/4 (Sat) 17:00-20:00
11/5 (Sun) 17:00-20:00
11/6 (Mon) 17:00-20:00
11/7 (Tue) 17:00-20:00
11/8 (Wed) 17:20-20:00 (Toshima City Office only)
11/9 (Thu) 17:00-20:00
11/10 (Fri) 17:00-20:00
11/11 (Sat) 17:0018:00-20:00
11/12 (Sun) 17:00-20:00
Toshima City Office screening every day from 17:20-20:00
Running Time
Talk: 90 min. (TBC)
Screenings: 20 min.
Language
Japanese
Tickets
Talk: ¥500
Screenings: Free (no reservation required)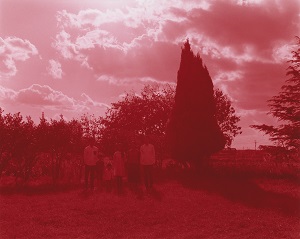 ©Eiki Mori. Courtesy of KEN NAKAHASHI

Talk
Box office and doors open 30 minutes before.

Screenings
Ikebukuro Nishiguchi Park
This screening takes place outdoors.
Continues in case of rain but canceled in case of storm.
No screening on 11/8 (Wed).
The venue may be subject to change in case of rain.
Please check the F/T website for updates.
No audience seating. Standing only.

Toshima City Office
Screening takes place adjacent to the ground floor information counter. The screening is the same as the screening at Ikebukuro Nishiguchi Park.
A same-sex couple and their child form a new portrait of the family
The photographer Eiki Mori has investigated the line between the personal and the public in such work as "intimacy" (2014), a photo-book that used his own lovers and friends as models. The subject of this new work is developed from his series "Wedding Politics" (2013'Äì16), featuring photographs of same-sex couples on the streets of the city. Mori will now zoom in further on today'Äôs concepts of "family" by ostensibly starting his own with another man, a scenario that will be explored through a short film, talk, and exhibits showing the film being made.
Talk: Resonating Family
Speakers: Eiki Mori (photographer), Mai Endo (actor, artist, Nijyuni-kai)
Moderator: Miho Sakurai (dramaturge)
Date: 11/3 (Fri) 18:00-19:30
Venue: Owlspot Theatre (Meeting Room B)
Language: Japanese
Today there are many kinds of partnerships in addition to the conventional form of marriage. Photographer Eiki Mori, who has conceived, directed and performed this work, is joined by the actor and artist Mai Endo, who is also appearing in the F/T in the City Performances Series, to discuss new concepts of family as well as the past and future of marriage.
Photos
Artist Profile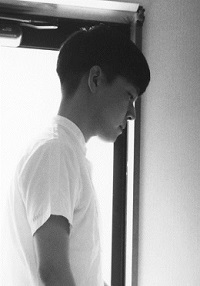 Eiki Mori
Photographer
Born in Ishikawa in 1976, Eiki Mori won the Kimura Ihei Award for "intimacy" in 2014. His other photo-books include "Crows and Pearls" (2009) and "tokyo boy alone" (2011) as well as the performance series "Wedding Politics" (2013'Äì16) exploring the theme of same-sex marriage. His latest photo-book, "Family Regained," will be published this autumn.
http://www.eikimori.com/
Cast & Creative
| | |
| --- | --- |
| Conceived, Directed and Performed by | Eiki Mori |
| Performers: | Daisuke Watanuki, Kaoru Kirita |
| Costumes: | Moto Guo |
| Video: | Meidai Takahashi |
| Video Technicians: | Nobuhiro Matsuzawa |
| Flyer Design: | Tadashi Ueda |
| Production Coordinators: | Toshifumi Matsumiya, Mayuko Arakawa (Festival/Tokyo) |
| Interns: | Minako Iwai, Asuka Noguchi, Aoi Hashimoto, Saki Yokomi |
| Presented by | Festival/Tokyo |