Theatre for Experimentation and Dialogue: Theatre of Newcomers and Incidents
Performances: Furatto, / Shirakan / Ikuko Sekita / Daisuke TamakiCurated by Masataka Matsuda
November 3rd — November 5th
Venue
Owlspot Theater
Dates
A: Shirakan / Ikuko Sekita
B: Furatto, / Daisuke Tamaki

11/3 (Fri)
14:00 A (followed by discussion)

11/4 (Sat)12:00 B (followed by discussion)17:00 A (followed by discussion)

11/5 (Sun)
14:00 B (followed by discussion)

Box office opens 1 hour before. Doors open 30 minutes before.
Running Time
135 min. (with 15-minute interval) (TBC)
Discussion: 60 min. (TBC)
Language
Performed in Japanese
Tickets
Unreserved seating
Advance: ¥2,500 / Same Day: ¥3,000 / Students: ¥1,600 / Other tickets available

Early Bird Discount
¥2,500
Festival Pass (5 Performances)
¥2,800
Festival Pass (3 Performances)
¥3,000
Students


Student ID required

¥2,300
High School Students and Under


Student ID or proof of age required

¥1,000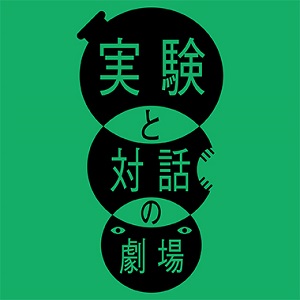 © Tadashi Ueda
Capturing the theatre of the here and now
Playwright, director and Rikkyo University professor Masataka Matsuda invites four emerging theatre artists and groups to present new work exploring experimentation and dialogue about what he calls the "theatre of incidents."
The participants are all artists in their twenties consciously using, dismantling and reconstructing the rules of a theatre space. Each will create a new work of up to 60 minutes, which are performed in pairs alongside discussions with guest speakers.
The program aims to stage the phenomena or incidents that appear in a certain time and place, as opposed merely to recreating the words of a script. This will unravel and reconsider the apparently ordinary act of writing and staging a play. How can the dynamics of the various elements that comprise theatre, from language to the body, space, and audience, be utilized to create incidents? The search for new perceptions and ideas between audiences and artists starts from here.
Curator's Text
Declaration of the Theatre of Incidents

A theatre performance is not confined to the imitation of incidents in reality but becomes the generation of new meaning. We call this the theatre of incidents.

In that space, what occurs is not accidents or unimaginable happenings where the body or things suffer deformation. Instead, the link between language and the invisible alters, creating our enigmatic lives. These lives display the continuation of unknown aspects, but are born out of the rigorous imagination that is theatre and never descend into disorder or chaos.

The theatre of incidents disowns itself from the technique of actors or the re-enactment of a play script. The theatre space is not somewhere for showing the techniques of actors or the relationships written in a script. The walls of the stage and the bodies that are there are the materials and body language for producing a power that is not reduced to technique or textual representation.

This life and power remakes language and the visible in theatre for the dimension of incidents. And it is at this point that, like water flowing over stones, the past and present intersect and the theatre of time makes its appearance.

Masataka Matsuda

Artist Profiles
Shirakan
Formed in 2016 by second-year students on Tama Art University's theatre, dance and stage design course. Focusing on expression that resists categorization through creating collaboratively with others, the group explores the possibilities for artistic synthesis in anticipation of activities after 2020. It has won many awards at student theatre festivals.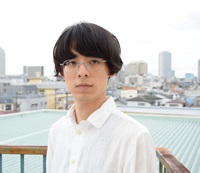 Daisuke Tamaki
After starting his theatre work at a music venue in Kyoto in 2011, he wrote and directed two full-length plays and 11 short plays in just three years. Following time at Komaba Agora Theatre School Murinkan, he joined Seinendan'Äôs directing department in 2016. His plays include "Ebisu Ryokuchi" (2017), which drew parallels between actors and the wanderings of people without friends.
Photo: Saki Kojima
Ikuko Sekita
Ikuko Sekita engages with a range of media, including theatre, film, photography and music, while aiming to create new "incidents" as well as reconfigure the rules and modes that exist within things. She was part of the directing team for "Performing Fukushima" at F/T16. Her other recent work includes "Nature Theatre: A Peep Show" (2017).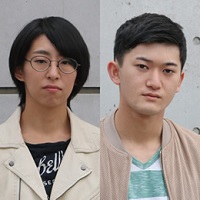 Photo: Tomoya Yanagida
Furatto,
This group was formed in 2017 by director Ayumi Fukui and playwright Naoya Wagatsuma, who also participated in marebito theater company'Äôs "Performing Fukushima" at F/T16. It constructs "flat" performances regardless of the standpoints of creators and audiences.
Photos
Cast & Creative
| | |
| --- | --- |
| Furatto, | |
| Written by | Naoya Wagatsuma |
| Directed by | Ayumi Fukui |
| Performers: | Saki Itabashi, Toshiki Tanaka, Itsuki Nagafuchi, Rihoko Hasegawa, Ruri Hirayama, Yoshiki Matsuda, Natsuko Kawasaki, Naoya Wagatsuma, Naho Shinya |
| Lighting: | Hajime Matsuo |
| Sound Editing: | Sho Toraiwa |
| Production Coordinator: | Nanase Terauchi |
| | |
| Shirakan | |
| Written and Directed by | Gaku Nishi |
| Performers: | Koya Aoki (Shirakan), Reimi Hashimoto, Rin Kotake (Gekidan Shin), Chisato Chikanaga, Raichi Haruki, Sakura Murakami |
| Assistant Director: | Keisuke Masunaga |
| Stage Assistant: | Yuki Ishibashi |
| Stage Design: | Kanako Ichihashi |
| Lighting: | Hiromi Hayano |
| Sound: | Kaho Yamamoto |
| Costumes: | Mayu Kudo |
| Props: | Asahi Suzuki |
| Production Coordinator: | Kotaro Yoshino |
| | |
| Ikuko Sekita | |
| Written and Directed by | Ikuko Sekita |
| Performers: | Ayako Arai, Kosuke Oki, Konami Kurogi, Sho Toraiwa, Ryo Nagata, Ren Higuchi, Chihiro Wada |
| Sound: | Takuma Nawa |
| Lighting: | Kanari Kai |
| Production Coodinator: | Meiko Kawabuchi |
| In cooperation with | Masato Eguchi, Saki Kojima |
| | |
| Daisuke Tamaki | |
| Written and Directed by | Daisuke Tamaki |
| Assistant Directors: | Moe Haemori, Megumi Yamashita |
| Performers: | Mao Nakamura (Seinendan), Sho Nakato (Seinendan), Ryohei Yokota |
| | |
| | |
| | |
| Curated by | Masataka Matsuda |
| | |
| Technical Manager: | Eiji Torakawa |
| Stage Manager: | Kentaro Sakurai |
| Stage Assistants: | Yui Kato, Yuri Fukuzawa |
| Lighting Coordinator: | Naoki Kinoshita (Factor Co., Ltd.) |
| Sound Coordinator: | Akira Aikawa (Sound Weeds Inc.) |
| Publicity Design: | Tadashi Ueda |
| Production Coordinator: | Ayano Misao |
| Program Coordinator: | Masahiko Yokobori |
| In cooperation with | Department of Body Expression and Cinematic Arts, College of Contemporary Psychology, Rikkyo University |
| Presented by | Festival/Tokyo |