Cultural Centre of Fujimi City, KIRARI FUJIMI "A Typhoon's Tale"
Kiwoong Sung (text) + Junnosuke Tada (direction)
November 26th – November 29th
Venue
Tokyo Metropolitan Theatre (Theatre East)
Dates
11/26 (Thu) 19:00
11/27 (Fri) 15:00*
11/28 (Sat) 13:00 / 18:00*
11/29 (Sun) 13:00
*Post-performance talk
Box office opens 1 hour before.
Doors open 30 minutes before.

Duration
120 min. (no interval, TBC)
Language
Japanese and Korean (with Korean and Japanese surtitles)
Tickets
Advance: ¥4,000 / Day: ¥4,500
Unreserved seating
Tickets on general sale from September 27th, 10:00
Early Bird Discounts
Limited numbers of tickets will be sold at a special discount of around 30% on the following four days:
September 23rd to September 26th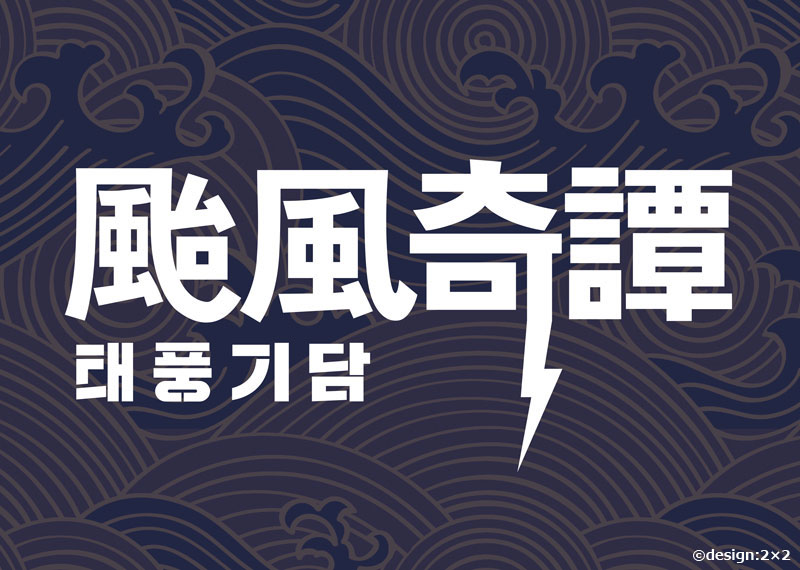 An award-winning Japanese-Korean team return with a new interpretation of Shakespeare's "The Tempest"
Fresh from their successful partnership with "Karumegi" (2013), which adapted Chekhov's "The Seagull" to colonial Korea, Japanese director Junnosuke Tada and Korean playwright Kiwoong Sung return with a new interpretation of a stage classic. Shakespeare's "The Tempest" is the inspiration for this tale of an early twentieth-century Korean king, exiled to an island in the South China Sea. One day, with the help of the sprites on the island, he conjures up a magical typhoon to lure his enemies to the isle to seek his revenge. Japanese and Korean history deftly overlaps with Shakespeare's story of reconciliation in this illuminating adaptation.
Photos
Artist Profiles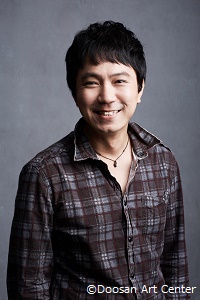 Kiwoong Sung
Playwright, director, head of 12th Tongue Theatre Studio
Born in 1974, he began writing and directing for the stage in 2006. He has won numerous awards in Korea for his elaborate style free of the conventions of drama. In 1999, he came to Japan to study, after which he started working with Oriza Hirata, Hideki Noda, Junnosuke Tada, and others. He also translates contemporary Japanese drama. For director Junnosuke Tada, he wrote "Karumegi" (2013), a version of Chekhov's "The Seagull" set in 1930's Korea, performed in both Korean and Japanese. He has also recently collaborated on a script with Oriza Hirata.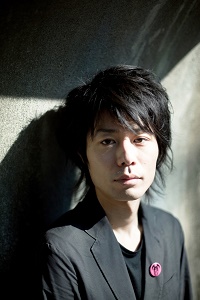 Junnosuke Tada
Director, performer, Artistic Director of Cultural Centre of Fujimi City, KIRARI FUJIMI, head of Tokyo Deathlock
Born in 1976 in Chiba Prefecture. He has served as Artistic Director of Cultural Centre of Fujimi City, KIRARI FUJIMI, since April 2010. As a director, his style is distinct for its focus on performer physicality, the audience, and the theatre space. He works with both contemporary and classic texts, and international collaborators. He is also a prolific actor, appearing on stage, in film, and television drama. He has directed two other plays with Kiwoong Sung, while another Japanese-Korean co-production, "Karumegi", won a major award in Korea.
Cast & Creative Team
Text:
Kiwoong Sung
Direction:
Junnosuke Tada
Cast:
Donghwan Chung, Sooji Joun, Sangjong Park, Izumi Sayama, Yutaka Oda, Hideki Nagai, Koji Yamazaki, Masahiro Ohishi, Shinya Natsume, Jongseung Baek, Duyoung Ma, Ahra Jo, Kaori Ito
Stage Design:
Jiro Shima
Stage Manager:
Bonggwan Koo
Lighting:
Tamotsu Iwaki
Music, Sound:
Heasoo Jung
Dramaturge:
Junghwa Mah
Direction Support:
Saerom Min
Assistant Director:
Jung Hyun
Translation:
Juri Ishikawa
Translation, Assistant Production Co-ordination:
Jungmin Kim
Stage Design Co-ordination, Props:
Youngbong You
Costumes:
Jiyeon Kim
Make-up:
Kyungsook Chang
Producers:
Kentaro Matsui (Cultural Centre of Fujimi City, KIRARI FUJIMI), Jooyoung Koh
Production Co-ordination:
Satoshi Yano (Cultural Centre of Fujimi City, KIRARI FUJIMI)
Tokyo Production
Technical Manager:
Eiji Torakawa
Stage Manager:
Go Sato
Stage Assistant:
Erika Tsubosaka
Sound Co-ordination:
Akira Aikawa (Sound Weeds Inc.)
Production Co-ordination:
Shiori Sunagawa, Orie Kiyuna (Festival/Tokyo)
Co-produced by
Cultural Centre of Fujimi City, KIRARI FUJIMI, 12th Tongue Theatre Studio, Namsan Arts Center, Ansan Arts Center
Co-presented by
the Japan Foundation and Kirari Foundation
Presented by
Festival/Tokyo