Shizuoka Performing Arts Center (SPAC) "A Midsummer Night's Dream"
Direction: Satoshi Miyagi Text: William Shakespeare (Translation: Yushi Odashima)
Embellishment: Hideki Noda Music: Hiroko Tanakawa
October 31st – November 3rd
Venue
Nishi-Sugamo Arts Factory
Dates
10/31 (Sat) 19:00
11/1 (Sun) 15:00*†
11/2 (Mon) 19:00
11/3 (Tue) 13:00**/18:00*
Box office opens 1 hour before.
Doors open 30 minutes before.
*Post-performance talk
†Backstage tour (free, reservations required)
**World Cafe event (free, reservations required)

Duration
125 min. (no interval)
Language
Japanese (with English surtitles)
Tickets
Advance: ¥4,000 / Day: ¥4,500
Unreserved seating
Tickets on general sale from September 27th, 10:00
Early Bird Discounts
Limited numbers of tickets will be sold at a special discount of around 30% on the following four days:
September 23rd to September 26th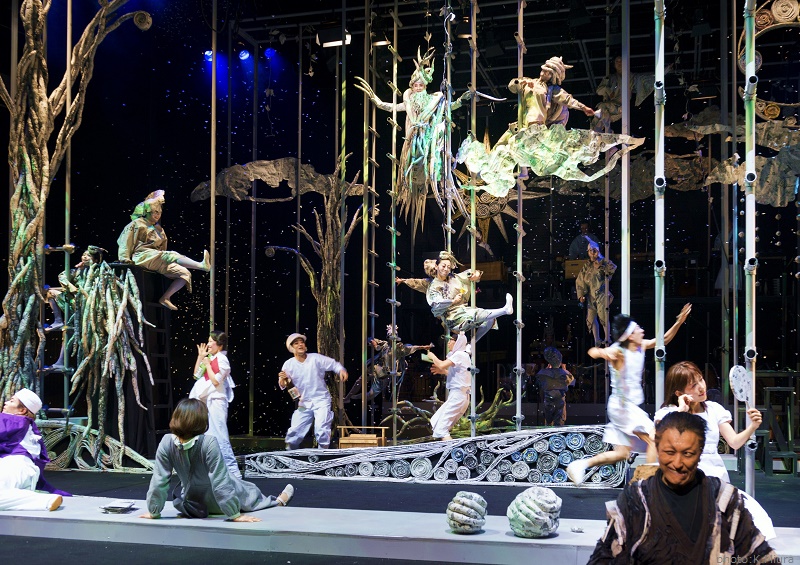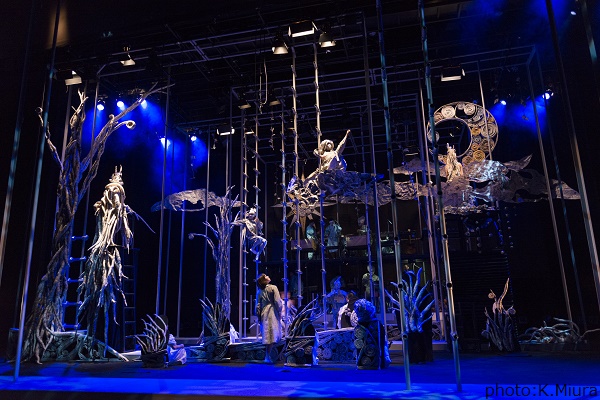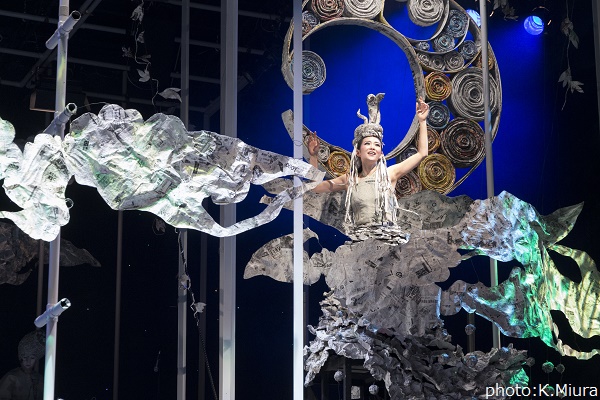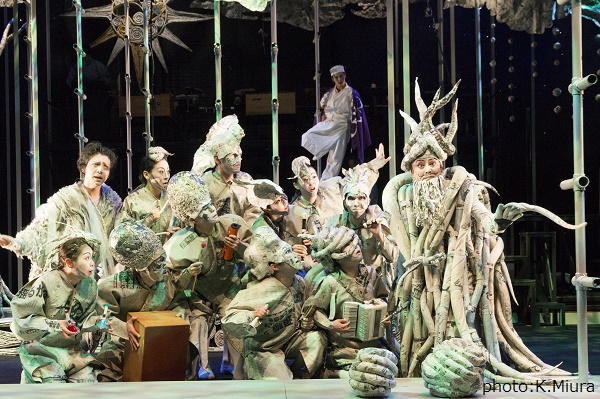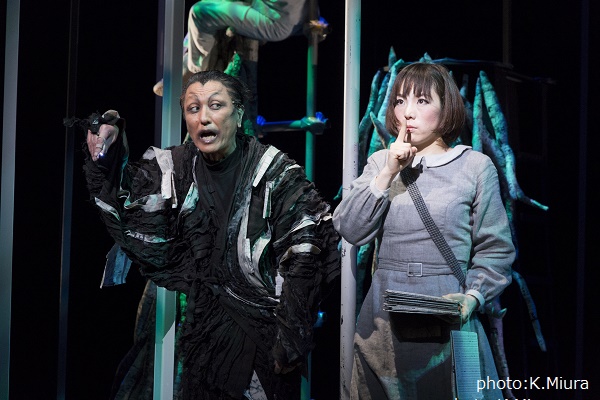 A visionary, passionate festive musical experience
This festive musical is a dynamic and stylized reinterpretation of an old story about love. Since its premiere in 2011, the production was previously revived in 2014 and now comes to F/T15 as the opening play of the festival. Shakespeare's timeless original comedy has been delightfully embellished by Hideki Noda, adding whole new elements, such as the appearance of Mephistopheles, the evil demon from the legend of Faust. Noda's exuberant, poetic language is perfectly paired with Satoshi Miyagi's inventive staging, featuring a cast who also plays musical instruments in this large-scale production by Shizuoka Performing Arts Center (SPAC).
World Cafe
A cafe-like informal space for sharing impressions of the play with others.

Backstage Tour
Take a peep behind the "Unknown Forest" and how the show is created! The tour takes place after the post-performance talk. It is free for anyone to take part but reservations are required.

Video
Artist Profile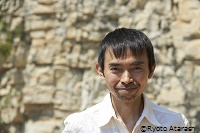 Satoshi Miyagi
Director, General Artistic Director of Shizuoka Performing Arts Center
Born in 1959 in Tokyo. He studied at the University of Tokyo under Yushi Odashima, Moriaki Watanabe, and Hachiro Hidaka, and established his theatre company Ku Na'uka in 1990, which was acclaimed for its highly stylized reinterpretations of European texts based on Asian physical sensibilities. He became the general artistic director of Shizuoka Performing Arts Center (SPAC) in 2007. In addition to directing work himself, he also invites leading overseas artists to produce and present at SPAC. He has also developed new programs for young people in Shizuoka. His staging of "Mahabharata – Nalacharitam" was invited to the Festival d'Avignon in July 2014. Other major productions include "Medea" and "Peer Gynt".
Shizuoka Performing Arts Center (SPAC)
SPAC was Japan's first publicly funded performing arts organization with its own resident company and production staff. The first general artistic director was Tadashi Suzuki, who opened the first season in 1997. In 2007, Satoshi Miyagi became the second director and further developed the programs at the center. It is known both for its ambitious international productions as well as its training and development schemes, and outreach projects.
Shizuoka Performing Arts Center (SPAC) website
Cast & Creative Team
| | |
| --- | --- |
| Direction: | Satoshi Miyagi |
| Text: | William Shakespeare (Translation: Yushi Odashima) |
| Embellishment: | Hideki Noda |
| Music: | Hiroko Tanakawa |
| Cast: | Naomi Akamatsu, Makiko Ikeda, Moemi Ishii, Yoji Izumi, Koichi Otaka, Ippei Kasugai, Yukio Kato, Wakana Kawamura, Kotoko Kiuchi, Tsuyoshi Kijima, Katsuhiko Konagaya, Yu Sakurauchi, Yuzu Sato, Asami Shibata, Mariko Suzuki, Yuya Daidomumon, Miki Takii, Morimasa Takeishi, Maki Honda, Yudai Makiyama, Fuyuko Moriyama, Ryo Yoshimi, Yoichi Wakamiya, Takahiko Watanabe (SPAC) |
| Lighting: | Takeaki Iwashina (Saitama Arts Foundation) |
| Stage Design: | Eri Fukasawa (SPAC) |
| Costumes: | Yumiko Komai (SPAC) |
| Sound: | Hisanao Kato (SPAC) |
| Technical Manager: | Atsushi Muramatsu (SPAC) |
| Production Co-ordination: | Yuki Nakamura, Akane Itagaki, Haru Tanji (SPAC), Ayano Misao, Chika Kawai (Festival/Tokyo) |
| Produced by | Shizuoka Performing Arts Center (SPAC) |
| In co-operation with | NODA・MAP |
| Presented by | Festival/Tokyo |