Gintersdorfer/Klaßen "Logobi 06"
November 26th – November 29th
Venue
Asahi Art Square
Dates
11/26 (Thu) 17:00
11/27 (Fri) 19:30*
11/28 (Sat) 13:00 / 17:00
11/29 (Sun) 17:00
*Post-performance talk
Box office opens 1 hour before.
Doors open 30 minutes before.
Duration
60 min. (no interval)
Language
French with consecutive Japanese interpretation
Tickets
Advance: ¥3,500 / Day: ¥4,000
Unreserved seating
Tickets on general sale from September 27th, 10:00
Early Bird Discounts
Limited numbers of tickets will be sold at a special discount of around 30% on the following four days:
September 23rd to September 26th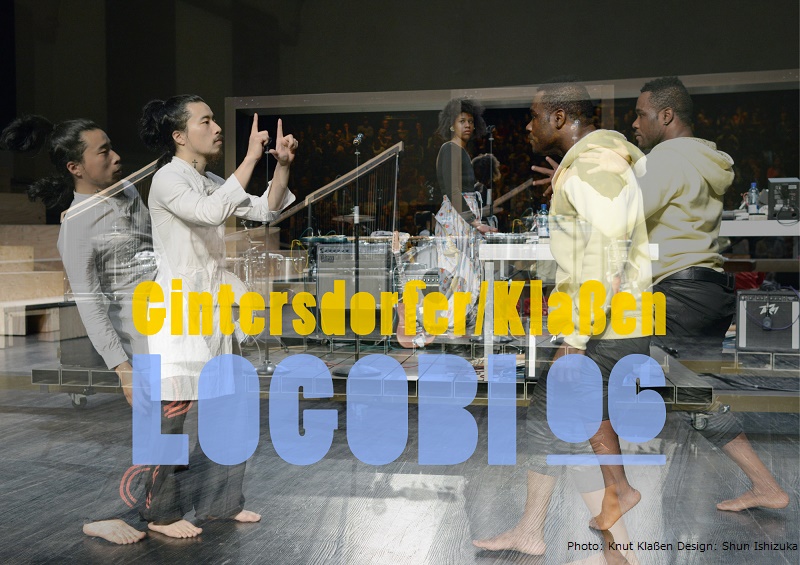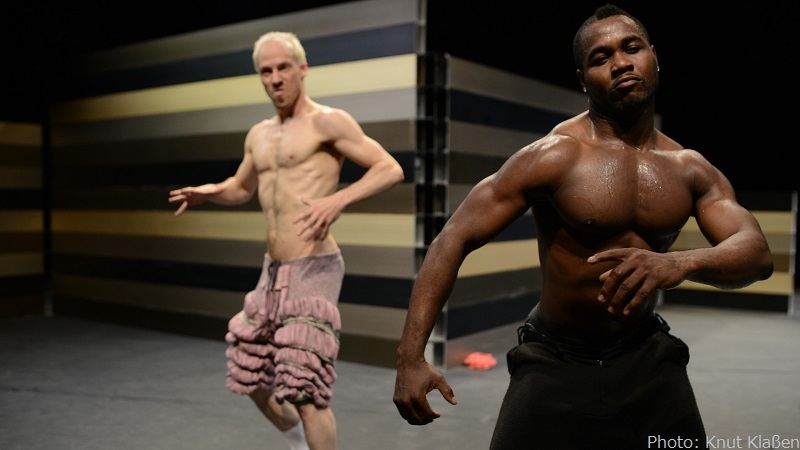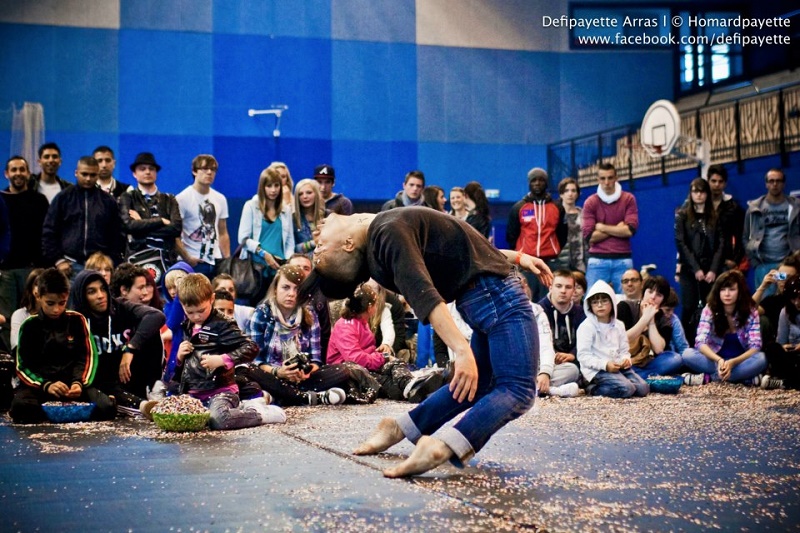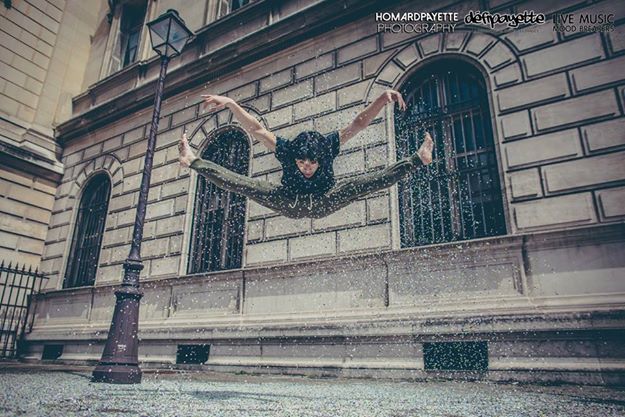 A dialogue of dance between Côte d'Ivoire and Japan
This is the latest installment in the "Logobi" series by multicultural unit Gintersdorfer/Klaßen, which comes to Tokyo after acclaimed performances in Europe. Logobi is a type of dance that emerged on the streets of Côte d'Ivoire in the 1980's, originally as a contest between men. It has now spread throughout Africa and Europe, and is practiced by a wide range of people, including children and women. "Logobi 06" is created out of a collaboration improvised in real time by two male dancers with very different backgrounds: Côte d'Ivoire dancer and choreographer Franck Edmond Yao and Ismaera Takeo Ishii, a multi-disciplinary Japanese dancer with training in Butoh, hip hop, and more.
Artist Profiles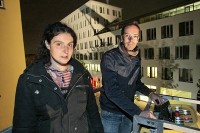 Gintersdorfer/Klaßen
Gintersdorfer/Klaßen was formed in 2005 by director Monika Gintersdorfer and artist Knut Klaßen. Comprised of German and Ivorian participants, the team creates dance, theatre, and video projects. It engages with a wide range of issues through physical expression, and involves dancers, singers and even legal specialists. Guest participants hail from DR Congo, Rwanda, Holland, and more.
Gintersdorfer/Klaßen website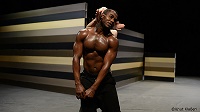 Franck Edmond Yao
Choreographer, dancer, performer, singer
Born in Abidjan, Côte d'Ivoire, Franck Edmond Yao studied dance and acting at Kingbok. He won the African Award for Best African Dancer in Paris four years running and has developed choreography for Lino Versace and Boro Sanguy (Jet Set). In 2008, he released his debut album as Gadoukou la Star. He has worked with Gintersdorfer/Klaßen since 2005.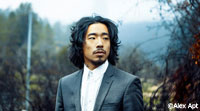 Ismaera Takeo Ishii
Dancer
Ismaera Takeo Ishii is a multi-disciplinary freelance dancer working in stage and TV, and as a dance judge. He has learned numerous styles of dance, from break to hip hop, house, contemporary, jazz, modern, African, Butoh, and more. Over the course of his wide-ranging studies he has developed his own original style of dance expression free of the confines of category or genre. He was a finalist at Yokohama Dance Collection in 2012.
Ismaera Takeo Ishii website
Cast & Creative Team
| | |
| --- | --- |
| Direction: | Monika Gintersdorfer |
| Visual Art: | Knut Klaßen |
| Cast: | Franck Edmond Yao, Ismaera Takeo Ishii |
| | |
| Tokyo Production | |
| Technical Manager: | Eiji Torakawa |
| Stage Manager: | Yukiko Kato |
| Stage Assistant: | Nahoko Yokokawa |
| Sound Co-ordination: | Akira Aikawa (Sound Weeds Inc.) |
| Lighting Co-ordination: | Makiko Sasaki (Factor Co., Ltd.) |
| Production Co-ordination: | Luna Matsushima, Orie Kiyuna |
| Production Assistant: | Asami Hori |
| In co-operation with | Goethe-Institut Tokyo |
| Endorsed by | the Federal Republic of Germany |
| Presented by | Festival/Tokyo |
| | |