Chiten + kukangendai "Mystery-Bouffe"
Text: Vladimir Mayakovsky Direction: Motoi Miura Music: kukangendai
November 20th – November 28th
Venue
Nishi-Sugamo Arts Factory
Dates
11/20 (Fri) 19:30
11/21 (Sat) 19:30
11/22 (Sun) 19:30
11/23 (Mon) 19:30
11/25 (Wed) 19:30
11/26 (Thu) 19:30
11/27 (Fri) 19:30
11/28 (Sat) 19:30
Box office opens 1 hour before.
Doors open 30 minutes before.

Duration
90 min. (no interval) (TBC)
Language
Japanese (no surtitles)
Tickets
Advance: ¥4,000 / Day: ¥4,500
Unreserved seating
Tickets on general sale from September 27th, 10:00
Early Bird Discounts
Limited numbers of tickets will be sold at a special discount of around 30% on the following four days:
September 23rd to September 26th
Buy Tickets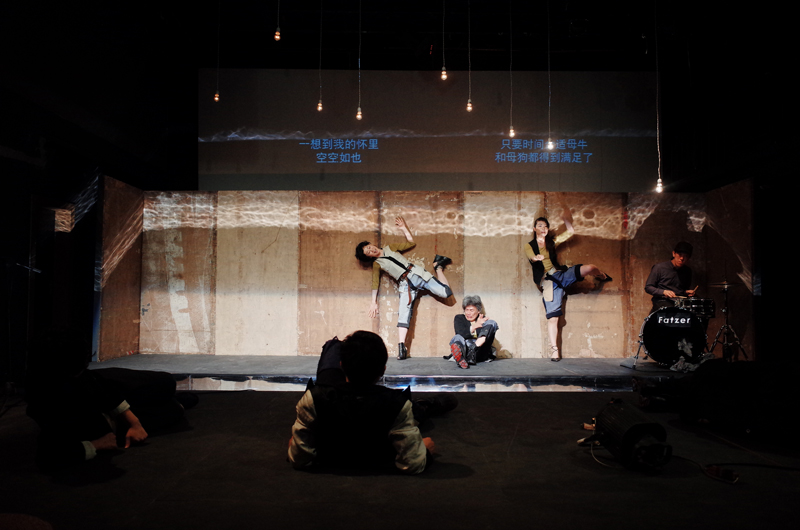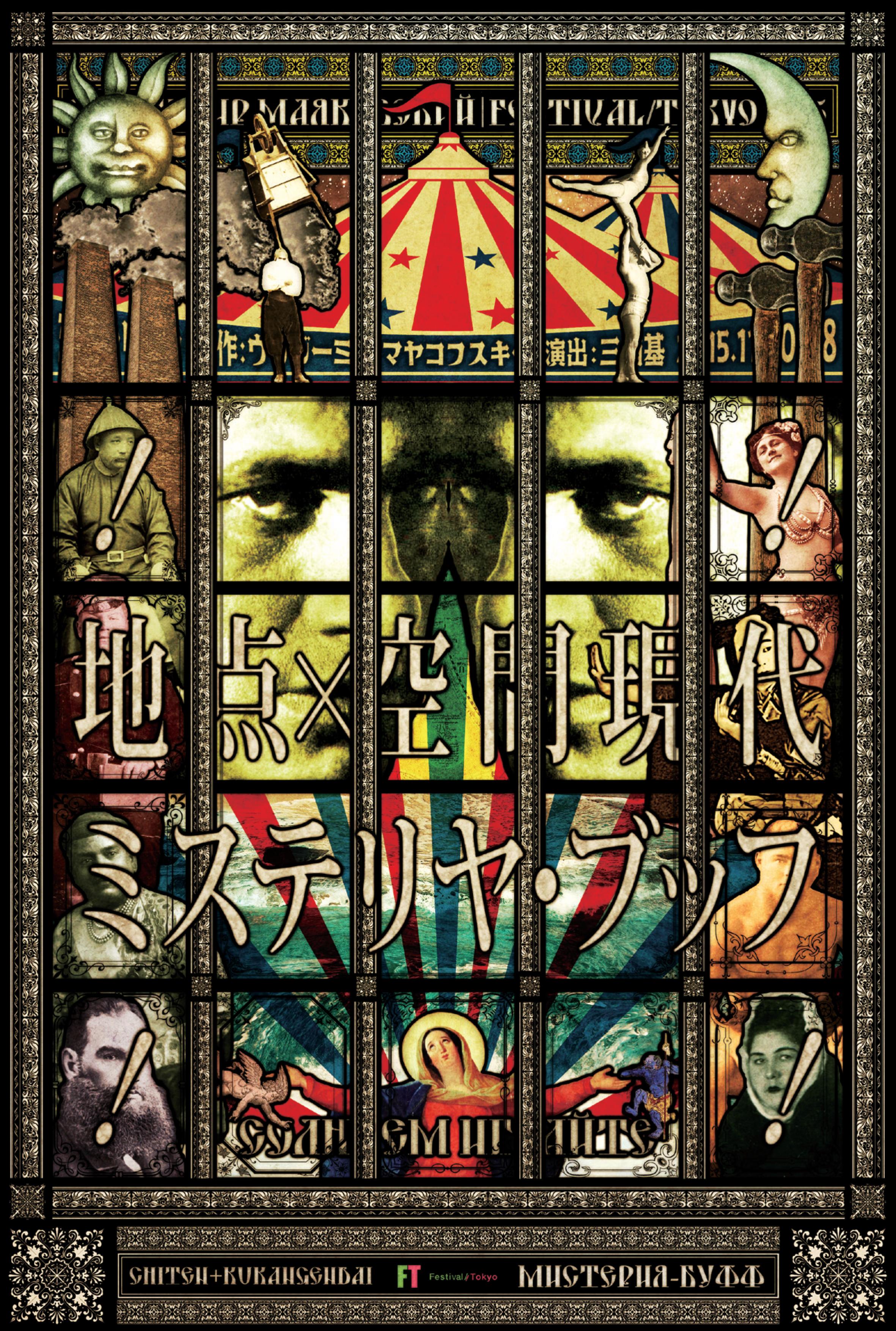 A bold, interdisciplinary version of a Russian masterpiece
Set against the backdrop of the 1917 Russian Revolution, this extraordinary play by Vladimir Mayakovsky portrays a group of workers and others on an ark in the aftermath of a destructive deluge. The allegorical parody of the biblical tale of Noah is a major example of the Russian avant-garde, and is now recreated by Chiten and the music band kukangendai. Director Motoi Miura employs his acclaimed approach of dismantling and reconstructing the original text to explore its essence anew, while kukangendai is renowned for its use of arbitrary, irregular sounds. Mayakovsky's 100-year-old play of "clean" and "unclean" social classes is provocatively reinvented for contemporary audiences.
Artist Profiles
Chiten
This Kyoto-based theatre company is renowned for its distinct style involving fragments of text, language, music, and body language. It has staged radical versions of Brecht, Chekhov, Shakespeare, and more. Its production of "The Crucible" won the Best Scenography Award at the Cairo International Festival for Experimental Theatre in 2006. It staged a Chekhov double-bill in 2010 at the Meyerhold Centre in Moscow, and was invited to take part of the international Globe to Globe Festival, part of the World Shakespeare Festival at Shakespeare's Globe in London in 2012. It opened its own performance space, UNDER-THROW, in Kyoto in 2013. Its recent major productions include Chekhov's "Three Sisters", Jelinek's "Kein Licht.", Dostoyevsky's "The Possessed", and Brecht's "Fatzer".
http://chiten.org/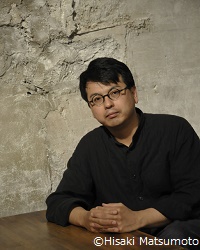 Motoi Miura
Director, head of Chiten
Born in 1973, he studied in Paris for two years on an Agency for Cultural Affairs scholarship. On his return to Japan, he founded Chiten in 2001 and moved to Kyoto in 2005. He started staging radical adaptations of the four major Anton Chekhov plays in 2007, of which "The Cherry Orchard" won the National Arts Festival Newcomer Prize. He has won numerous awards and staged his work in London, Moscow, and elsewhere.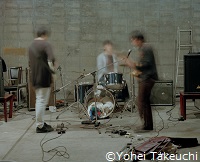 kukangendai
Formed in 2006 with Junya Noguchi on guitar and vocals, Keisuke Koyano on bass guitar, and Hideaki Yamada on drums. Performing as a three-piece, its tracks are made through a process of editing, replicating, and deliberate error. Alongside its live shows in Tokyo, it also works with other leading artists across a range of genres, including ECD, Norimizu Ameya, and Kakuya Ohashi and Dancers. It released its first album, UNKNOWNMIX, in 2009, produced by HOSE's Taku Unami. A second album was released in 2012, recorded in a similar way to how the band creates its music. In 2013, it collaborated with Chiten for the first time on the theatre company's staging of Brecht's "Fatzer" (2013).
http://kukangendai.com/
Cast & Creative Team
| | |
| --- | --- |
| Text: | Vladimir Mayakovsky |
| Direction: | Motoi Miura |
| Music: | kukangendai |
| Cast: | Satoko Abe, Dai Ishida, Koji Ogawara, Shie Kubota, Saki Kohno, Yohei Kobayashi |
| Stage Design: | Itaru Sugiyama |
| Costumes: | Kyoko Domoto |
| Stage Manager: | Mitsuaki Adachi |
| Lighting: | Yasuhiro Fujiwara |
| Sound: | Bunsho Nishikawa |
| Production co-ordination: | Aya Komori, Yuna Tajima (Chiten), Ayano Misao, Orie Kiyuna (Festival/Tokyo) |
| Planned and produced by | Chiten |
| Co-produced and presented by | Festival/Tokyo |