Goethe-Institut Korea + NOLGONG "Being Faust – Enter Mephisto"
Concept: Peter Lee
November 19th – November 22nd
Venue
Tokyo Metropolitan Theatre (Theatre East)
Dates
11/19 (Thu) 17:00
11/20 (Fri) 17:00
11/21 (Sat) 12:00/16:00
11/22 (Sun) 12:00/16:00
Log-in from 1 hour before.
Duration
90 min. (TBC)
Language
Japanese, German, and English
Tickets
Advance: ¥2,000 / Day: ¥2,500

Tickets on general sale from September 27th, 10:00
Early Bird Discounts
Limited numbers of tickets will be sold at a special discount of around 30% on the following four days:
September 23rd to September 26th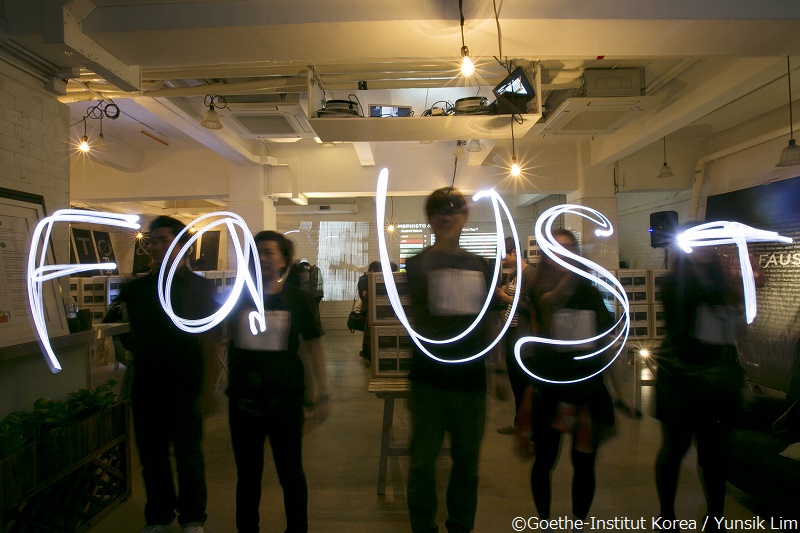 This performance requires a smartphone or tablet.
Please bring your own device (rental devices also available).


Devices
Smartphone, tablet
OS
Android 4.0 and on
iOS 9.0 and on (iPhone, iPad, iPod touch)
Personal computers cannot be used.
Android users can also use the app via Google Chrome.
Devices can also be rented on the day (¥3,000 deposit per device).
The performance game requires the Enter Mephisto app.
We recommend audiences download the app in advance. Please also register for a Game ID in advance.

An interactive, digital update on Goethe's classic tale of temptation
Goethe-Institut Korea teams up with game development company NOLGONG for this reinterpretation of the famous German legend. First presented in Seoul in 2014, the popular project takes Goethe's masterpiece "Faust" and fully updates it for the digital age. The audience members themselves play the role of Doctor Faust, using their smartphone to log into the game to begin their contract with MEPHISTO&co. Around the venue are various installations with values and ideals that the participant can "buy". The fun and interactive game asks the same serious questions as the original play: What do I value in life? What are my personal values based on? Which price am I willing to pay for success?
Photos
Artist Profile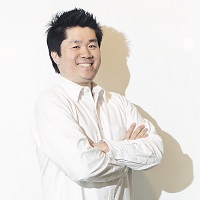 Peter Lee
Creative Director of NOLGONG
Game developer and educational specialist. He makes large-scale games that aim to enhance teamwork and the imagination. His previous games include Quest to Learn, which integrates technology into the classroom, and Serious Games, which helps time-management. He is a member of the New York-based Institute of Play. Lee established the non-profit NOLGONG Classics to adapt works of literature into social media interactive games. Besides "Faust", other works that it has adapted into games include George Orwell's "1984", Tolstoy's "Anna Karenina", and Shakespeare's "Romeo and Juliet".
Cast & Creative Team
| | |
| --- | --- |
| Concept: | Peter Lee |
| Dramaturge: | Benjamin von Blomberg |
| Guide: | Ryuta Furuya (Sample, Seinendan) |
| Technical Manager: | Eiji Torakawa |
| Lighting Co-ordination: | Makiko Sasaki (Factor Co., Ltd.) |
| Sound Co-ordination: | Akira Aikawa (Sound Weeds Inc.) |
| Production Co-ordination: | Orie Kiyuna, Chika Onozuka |
| In co-operation with | GOSAYDO Co., Ltd. |
| Produced & planned by | Goethe-Institut Korea, NOLGONG |
| Co-presented by | Goethe-Institut Tokyo |
| Presented by | Festival/Tokyo |
| | |