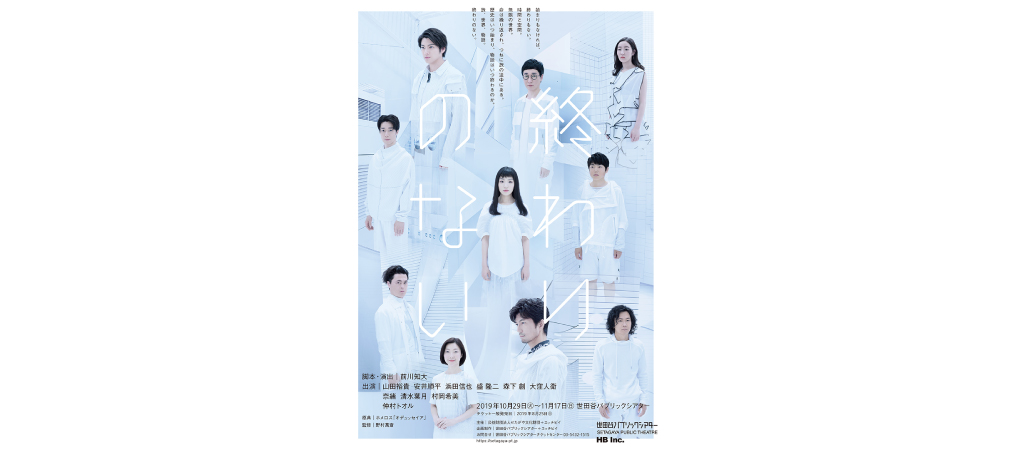 Setagaya Public Theatre + HB Inc.
Owarinonai
Written and Directed by Tomohiro Maekawa

Supervised by Mansai Nomura
Playwright and director Tomohiro Maekawa's latest is a bold mix of mythology and science fiction!
Without a start, there is no end. Time and space. A world without limits. Life repeats; it is always in transit. When does history begin and a story end? Journey, world, story. Owarinonai: no end.
Tickets
On Sale
8/25 (Sun)
Tickets
S: ¥7,500 / A: ¥5,500
Others available
Dates
10/29 (Tue) – 11/17 (Sun)
Venue
Setagaya Public Theatre
Presented by
Setagaya Arts Foundation, HB Inc.
Cast

Yuki Yamada, Junpei Yasui Nao, Nozomi Muraoka, Toru Nakamura, and more