F/T Talks 1
Art Projects in Multi-Ethnic Malaysia
This talk features multimedia artist Fairuz Sulaiman and multi-disciplinary artist Roslisham Ismail (Ise), who apply different approaches to the city in their work. They will discuss the art scene and state of culture in Malaysia with a focus on cities and communities.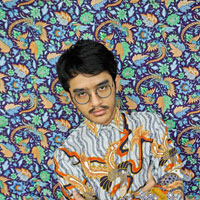 Fairuz Sulaiman
Born in Petaling Jaya in 1982, Fairuz Sulaiman is a multimedia artist working in music video, animation, theatre, and more. He studied film and animation at Multimedia University in Cyberjaya. Combining digital and analog formats, he has made music videos for local indie bands, animation for short films, and created visuals for stage using stop-motion, puppetry, hand-made masks, 3D animation, and live video mixing. Highly acclaimed in Malaysia, his work explores everyday things and performance. Though humorous and accessible, his themes and techniques also incorporate cynical messages about society. He is the program director of DA+C Festival (Digital Art + Culture Festival).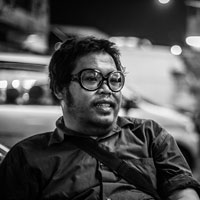 Roslisham Ismail (Ise)
Born in Kota Bharu in 1972, Roslisham Ismail (Ise) is multidisciplinary artist working in installation, video art, and participatory projects. A graduate from MARA University of Technology (UiTM), his practice is largely informed by elements of popular culture, and serves to represent alternative histories of place and culture. His major work includes "The Langkasuka Cookbook" (2012), which preserves Malaysia home cooking and traditions. The art project takes the form of a book the collects old recipes and illustrations for a "mountain rice" dish, based on the memories of his grandmother who lived in the region between Malaysia and Thailand. His installation "Secret Affair" (2011), presented at the Singapore Biennale, exhibited the contents of refrigerators from local houses in an attempt to convey regional communities, lifestyles and culture through food.
| | |
| --- | --- |
| Venue | Tokyo Metropolitan Theatre (Atelier East) |
| Date | 10/22 (Sat) 15:00 |
| Tickets | ¥500 (priority to reservations) |
| Language | English with Japanese interpretation |
| Co-organized by | Japan Foundation Asia Center |

F/T Talks 2
Youth Culture, as Seen in Zhi Japan ("Knowing Japan")
Launched in 2011, Zhi Japan ("Knowing Japan") is a monthly magazine in China that introduces Japan to Chinese readers. Previous issues have explored such diverse topics as cats, manga, yokai (supernatural creatures), railways, Bushido, danshari (anti-materialism), comedy, the Yakuza, and Mt Fuji. The issues on cats, manga, cooking and Bushido each sold 100,000 copies. This talk features guest speaker Zhi Japan founder and former chief editor Jing Su, who discusses the young people in China who are the magazine's main readership as well as publishing and other trends in China.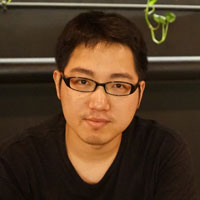 Jing Su
Born in Hunan province in 1981, Jing Su moved to Beijing to enter university. After graduating he produced his own films and later joined a major publishing house. In his twenties, he gained a name for himself as an editor with his bestsellers by the likes of Yuan Tengfei. He then set up his own company in his thirties, launching the magazine Zhi Japan in 2011 as owner and chief editor. After stepping down as chief editor to focus on business operations, he started a content incubation service in 2014 and now manages several monthly magazine titles.
| | |
| --- | --- |
| Venue | Owlspot Theater (Foyer) |
| Date | 12/4 (Sun) 13:00Box office and doors open 30 minutes before. |
| Tickets | ¥500 (priority to reservations) |
| Running Time | 120 min. (TBC) |
| Language | Chinese with Japanese interpretation |
F/T Talks 3
Thomas Bernhard & Vienna Theatre
This talk by Austrian literature scholar Itaru Terao examines the work of Thomas Bernhard, author of the novel on which "Woodcutters" is based, as well as the world of Viennese theatre that Bernhard satirizes.
Itaru Terao
Born in 1951, Itaru Terao teaches at Senshu University. He studied economics at Tokyo Metropolitan University, before going on to study German literature and completing a doctoral program at the same university. His many writings include books on Viennese theatre as well as translations of Werner Schwab and Philipp Löhle. He is currently the editor-in-chief of a magazine about Austrian literature.
| | |
| --- | --- |
| Venue | Tokyo Metropolitan Theatre (Atelier East) |
| Date | 10/19 (Wed) 19:00 |
| Tickets | ¥500 (priority to reservations) |
| Language | Japanese |
| Co-presented by | Austrian Embassy Tokyo, Austrian Cultural Forum Tokyo |

F/T Talks 4
Cutting-edge Polish Theatre
Krystian Lupa has taught at State Higher School of Theatre in Kraków since 1983, influencing generations of young Polish directors. At F/T15, three generations of directors in their twenties, thirties and forties gathered in Tokyo for a special talk discussing contemporary Polish theatre. Following on from that talk, the curator and producer Grzegorz Reske introduces the directors' experimental work.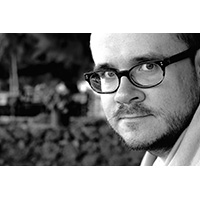 Grzegorz Reske
Born in 1980, Grzegorz Reske is an art curator and producer. After studing art history in Lublin, he did postgraduate studies in cultural policy at Jagiellonian University and the University of Warsaw. Between 2003 and 2014, he worked as producer for Provisorium Theatre, one of the oldest independent theatre companies in Poland. Since 2007, he has also been a general producer for Konfrontacje Teatralne. Starting 2013, together with Marta Keil, he took up a curatorial position at Konfrontacje Teatralne. Based on his curatorial and production experience, he is currently working on a book, "I'll kill you, Baby! How to quit succesful cultural project".
| | |
| --- | --- |
| Venue | Tokyo Metropolitan Theatre (Atelier East) |
| Date | 10/20 (Thu) 19:00 |
| Tickets | ¥500 (priority to reservations) |
| Language | Polish with Japanese interpretation |
| Co-organized by | Instytut Polski w Tokio, Culture.pl |
| Endorsed by | Embassy of the Republic of Poland |

Exhibitions
Two exhibitions about the performances at F/T16.
9/24 (Sat) — 11/24(Thu) Toshima City Central Library
10/1 (Sat) — 11/30 (Wed) Toshima City Office
Film Screening
"Angelica. A tragedy" (2016)
This documentary by Manuel Fernández-Valdés is about Angélica Liddell, the groundbreaking creator of "All the Sky Above the Earth (Wendy's Syndrome)" that was part of F/T15. The actor and film director Masanori Kikuzawa, who appeared in the world premiere of Liddell's "And what will I do with this sword? Approach of the Law and of the Issue of Beauty" at Festival d'Avignon in July, joins Masahiko Yokobori (F/T Program Coordinator) for a post-screening talk.
Part of Instituto Cervantes' Festival de cine y música Duende
Venue
Instituto Cervantes (B1F Auditorium)
Date
12/1 (Thu) 19:00
Running Time
86 min.
Language
Spanish with English and Japanese subtitles
(We regret to announce that English subtitles are no longer available. An English synopsis is available instead.)
Tickets
Free (reservation required)
Co-presented by
Festival/Tokyo, Instituto Cervantes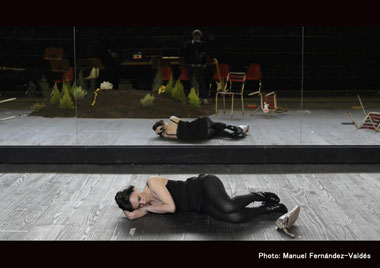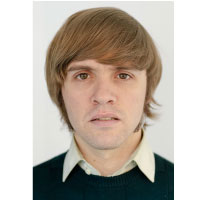 Director Profile
Manuel Fernández-Valdés
Manuel Fernández-Valdés was born in Pontevedra, Spain, in 1979. He graduated with a degree in communication studies. In 2006, he obtained a master's degree in creative documentary from Pompeu Fabra University, Barcelona, where he developed the idea of what would become his first full-length documentary, "Manuel and Elisa" (2008), focused on the daily life of an elderly couple in a rural area of Galicia. The film was premiered at the Cineuropa film festival and was awarded at the Play-Doc documentary film festival. The film has also been screened at Buenos Aires International Independent Film Festival 2010 and Dokufest 2011. In 2012, he directed his second full-length documentary, "Fraga and Fidel after all", about the meeting in Galicia in 1992 between Manuel Fraga and Fidel Castro. The film has been screened at Dífferent 6! L'autre cínema espagnol (Paris), Cineteca (Madrid), Alcances (Cádiz), IBAFF (Murcia), Cineuropa (Santiago de Compostela), and CGAI (A Coruña). His latest film is "Angélica. A tragedy", which had its world premiere this April at Buenos Aires International Independent Film Festival. Fernández-Valdés combines his work as filmmaker with his work as photographer. He lives in Madrid.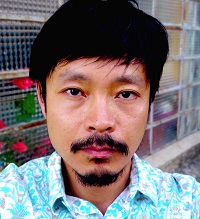 Masanori Kikuzawa
A playwright, theatre director, actor and award-winning film director, Masanori Kikuzawa has performed in the work of NODA MAP and Mikuni Yanahara Project, and in the world premiere of Angélica Liddell's "And what will I do with this sword? Approach of the Law and of the Issue of Beauty" at Festival d'Avignon. He will next be seen in "Sea of Noise" at Owlspot Theater in December.http://kikuzawa1974.blogspot.jp/
German Dance Month
Coinciding with the performances of Susanne Linke and Sebastian Matthias at F/T16, a series of related events examines past and contemporary German dance, including screenings, a workshop and a symposium. Read more (German)

(1) Ausdruck-Mobil: Flucht der Ausdruckstänzer aus Nazi-Deutschland
This exhibition introduces the lives and work of around 30 dancers and choreographers of Ausdruckstanz, or German expressionist dance, who fled Nazism. Through text and video, it examines the twin perspectives of the impact they had on the dance scenes in the respective countries where they sought refuge, as well as the influences and new ideas they brought back with them from exile when they returned to Germany after 1945. A reception is held on November 4th, open to all members of the public. Exhibition: 10/31 (Mon) — 11/5 (Sat), 11/14 (Mon) — 11/19 (Sat) 10:00-18:00 (10/31: 16:00-18:00) Reception: 11/4 18:00
(2) Dance Criticism Workshop
Led by Arnd Wesemann, dance critic and editor of the magazine tanz, this workshop includes watching a technical rehearsal for "x / groove space" and using the performance to re-evaluate the act of criticism. 11/2 (Thu) 13:00-18:00, 11/4 (Fri) 19:00-21:00 (11/2 includes technical rehearsal of "x / groove space")
(3) Symposium: Der zeitgenössische Tanzbegrif
This is a lecture by Gabriele Brandstetter (Freie Universität Berlin) on the theme of physical practice in contemporary dance, co-presented by Deutsche Forschungsgemeinschaft (DFG) as part of the annual Leibniz Lectures series.
Afterwards, Brandstetter is joined by Sebastian Matthias and others for a roundtable discussion about contemporary dance. 11/11 (Fr) 14:00-21:00 Co-presented by Deutsche Forschungsgemeinschaft (DFG)