F/T Table
F/T Table appears for three weeks during F/T16. Inspired by the idea of a table in which people gather around to discuss things, this space is a casual place to learn about festival events, and attend talks, screenings, and workshops. Pop in for a short visit before or after attending a performance.
Dates
October 19th – November 6th 12:00 – 20:00
(November 6th: 12:00 – 18:00)
Venue
Tokyo Metropolitan Theatre (Atelier East)
1-8-1 Nishi-Ikebukuro, Toshima-ku, Tokyo
2 minutes' walk from West Exit of Ikebukuro Station on JR Line, Tokyo Metro Line, Tobu Tojo Line, and Seibu Ikebukuro Line. (Direct connection to the theatre from Exit 2b.)
Content
Festival information and exhibits
Talks, workshops, screenings, and other events
F/T Talks 1
Art Projects in Multi-Ethnic Malaysia
This talk features multimedia artist Fairuz Sulaiman and multi-disciplinary artist Roslisham Ismail (Ise), who apply different approaches to the city in their work. They will discuss the art scene and state of culture in Malaysia with a focus on cities and communities.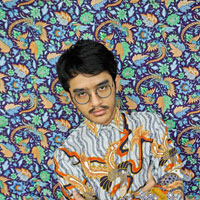 Fairuz Sulaiman
Born in Petaling Jaya in 1982, Fairuz Sulaiman is a multimedia artist working in music video, animation, theatre, and more. He studied film and animation at Multimedia University in Cyberjaya. Combining digital and analog formats, he has made music videos for local indie bands, animation for short films, and created visuals for stage using stop-motion, puppetry, hand-made masks, 3D animation, and live video mixing. Highly acclaimed in Malaysia, his work explores everyday things and performance. Though humorous and accessible, his themes and techniques also incorporate cynical messages about society. He is the program director of DA+C Festival (Digital Art + Culture Festival).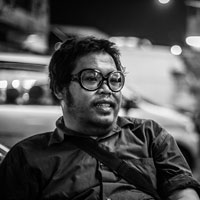 Roslisham Ismail (Ise)
Born in Kota Bharu in 1972, Roslisham Ismail (Ise) is multidisciplinary artist working in installation, video art, and participatory projects. A graduate from MARA University of Technology (UiTM), his practice is largely informed by elements of popular culture, and serves to represent alternative histories of place and culture. His major work includes "The Langkasuka Cookbook" (2012), which preserves Malaysia home cooking and traditions. The art project takes the form of a book the collects old recipes and illustrations for a "mountain rice" dish, based on the memories of his grandmother who lived in the region between Malaysia and Thailand. His installation "Secret Affair" (2011), presented at the Singapore Biennale, exhibited the contents of refrigerators from local houses in an attempt to convey regional communities, lifestyles and culture through food.
| | |
| --- | --- |
| Venue | Tokyo Metropolitan Theatre (Atelier East) |
| Date | 10/22 (Sat) 15:00 |
| Tickets | ¥500 (priority to reservations) |
| Language | English with Japanese interpretation |
| Co-organized by | Japan Foundation Asia Center |

F/T Talks 3
Thomas Bernhard & Vienna Theatre
This talk by Austrian literature scholar Itaru Terao examines the work of Thomas Bernhard, author of the novel on which "Woodcutters" is based, as well as the world of Viennese theatre that Bernhard satirizes.
Itaru Terao
Born in 1951, Itaru Terao teaches at Senshu University. He studied economics at Tokyo Metropolitan University, before going on to study German literature and completing a doctoral program at the same university. His many writings include books on Viennese theatre as well as translations of Werner Schwab and Philipp Löhle. He is currently the editor-in-chief of a magazine about Austrian literature.
| | |
| --- | --- |
| Venue | Tokyo Metropolitan Theatre (Atelier East) |
| Date | 10/19 (Wed) 19:00 |
| Tickets | ¥500 (priority to reservations) |
| Language | Japanese |
| Co-presented by | Austrian Embassy Tokyo, Austrian Cultural Forum Tokyo |

F/T Talks 4
Cutting-edge Polish Theatre
Krystian Lupa has taught at State Higher School of Theatre in Kraków since 1983, influencing generations of young Polish directors. At F/T15, three generations of directors in their twenties, thirties and forties gathered in Tokyo for a special talk discussing contemporary Polish theatre. Following on from that talk, the curator and producer Grzegorz Reske introduces the directors' experimental work.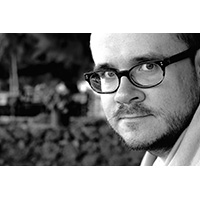 Grzegorz Reske
Born in 1980, Grzegorz Reske is an art curator and producer. After studing art history in Lublin, he did postgraduate studies in cultural policy at Jagiellonian University and the University of Warsaw. Between 2003 and 2014, he worked as producer for Provisorium Theatre, one of the oldest independent theatre companies in Poland. Since 2007, he has also been a general producer for Konfrontacje Teatralne. Starting 2013, together with Marta Keil, he took up a curatorial position at Konfrontacje Teatralne. Based on his curatorial and production experience, he is currently working on a book, "I'll kill you, Baby! How to quit succesful cultural project".
| | |
| --- | --- |
| Venue | Tokyo Metropolitan Theatre (Atelier East) |
| Date | 10/20 (Thu) 19:00 |
| Tickets | ¥500 (priority to reservations) |
| Language | Polish with Japanese interpretation |
| Co-organized by | Instytut Polski w Tokio, Culture.pl |
| Endorsed by | Embassy of the Republic of Poland |