marebito theater company "Performing Fukushima"
Written and Directed by marebito theater company
November 17th — November 20th
Venue
Nishi-Sugamo Arts Factory
Dates
11/17 (Thu) 19:00*11/18 (Fri) 19:00*11/19 (Sat) 15:00*11/20 (Sun) 15:00*Box office opens 60 minutes before. Doors open 15 minutes before.

*Post-show talk
Each performance is a different staging of plays written by Mitsuru Aida, Keisuke Kamiya, Masataka Matsuda, Ippei Miyake, and Saki Yamada. More information
Running Time
105 min. (TBC)
Language
Performed in Japanese (no surtitles)
Tickets
Advance: ¥3,500 / Same Day: ¥4,000
Unreserved seating
Ticket sets for all 4 performances are available in limited numbers from the F/T Ticket Center.
Festival Passes (3/5 Performances) can also be used.
Early Bird Discount
¥2,500
Festival Pass (5 Performances)
¥2,800
Festival Pass (3 Performances)
¥3,000
Students


Student ID required

¥2,300
High School & Under Tickets


Student ID or proof of age required

¥1,000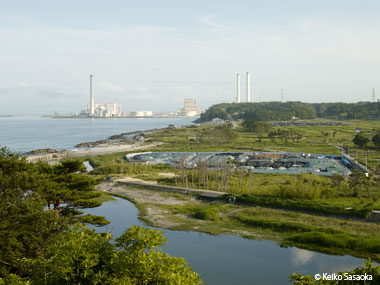 A series of dramas exploring Fukushima today
Known for extracting and reconstructing multiple perspectives on a city that has experienced unprecedented trauma, marebito theater company's previous work at F/T includes "Voiceprints City — Letters to Father", about Masataka Matsuda's hometown of Nagasaki, and "Hiroshima-Hapcheon: Doubled Cities in Exhibition", which deals with Korean victims of the atomic bombing. As with "Record of a Journey to Antigone, and Its Performance" (F/T12), this new work explores the theme of Fukushima, developed from a project that examined Nagasaki for three years. Several writers research a city, after which their scripts are staged very minimally to uncover the specific history and nature of that place. Five years on from the Fukushima disaster, the project now presents a multi-layered, four-day attempt to reflect the present reality of the region.
Content of Performances ・Each performance comprises different scripts by several writers. ・As the script and structure is different for each performance, all four performances combine to form a single play. ・The texts and structures will be announced at a later date.
This play is part of a long-term project that started with "Performing Nagasaki". Previous texts created for the project can be viewed on the marebito theater company website (Japanese only).
marebito theater company website
Artist
marebito theater company
This experimental theatre group was established in 2003, led by Masataka Matsuda. Its first production, "Island Vibration Organ", written and directed by Matsuda, was performed in May 2004. This was followed by "cryptograph" (2007), which was staged in Cairo, Beijing, Shanghai, and Delhi. In 2009 and 2010, it produced a series themed around Hiroshima and Nagasaki ("Voiceprints City — Letters to Father", "Park City", "Hiroshima-Hapcheon: Doubled Cities in Exhibition"), while "Record of a Journey to Antigone, and Its Performance" (2012) focused on the relationship between media and society after the 2011 Great East Japan Earthquake and subsequent Fukushima disaster. Since 2013, the company has been engaged in a long-term project to stage plays by multiple writers about a single place. In 2016, "Performing Nagasaki" was premiered as the culmination of the first three years of work. The project has now turned to Fukushima. Ever since its Hiroshima-Nagasaki series, the group has emphasized a collaborative creation process as well as unconventional theatrical methods, including performances that utilize the format of an exhibition, outdoor settings, and social media.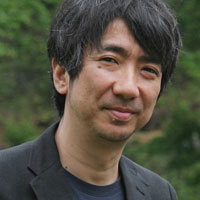 Masataka Matsuda
Director of marebito theater company
Born in Nagasaki in 1962, Masataka Matsuda is the artistic director of marebito theater company. He received the Kishida Kunio Drama Award in 1996 for "Sea and Parasol", the Yomiuri Theater Grand Prix Drama Award for "Cape Moon" in 1997, and the Yomiuri Prize for Literature for "Over Summer Sands" in 1998. He formed the experimental group marebito theater company in 2003. Major productions include "cryptograph" (2007), "Voiceprints City — Letters to Father" (2009), "Park City" (2009), created with the photographer Keiko Sasaoka, "Hiroshima-Hapcheon: Doubled Cities in Exhibition" (F/T10), "Record of a Journey to Antigone, and Its Performance" (F/T12), and "Performing Nagasaki" (2016). He currently teaches at Rikkyo University's College of Contemporary Psychology Body Expression and Cinematic Arts course.
Concept Text
This theatre work examines the question of how it is possible to "perform", as theatre, the events and incidents in a present-day city once visited by catastrophe. Starting in 2013, marebito theater company explored this theme by staging "Performing Nagasaki" over the course of three years. This new work continues with this methodology while also attempting to further transform the form of the staging.
In the same way as the Nagasaki version, the writers visited Fukushima and wrote a series of fragmentary scripts based on their impressions of the landscape and local lifestyle gained by physically experiencing the place. These were developed during rehearsal and for the final staging the actors perform them all together in a theatre space.
The major task then surely becomes taking our prompt from this to examine the various incidents that arose during the creative process as well as a new theme of Fukushima, and deliver the power of theatre that opens us up to diversity we should embrace. Diversity engenders questions from the physical presence of the performers and that space and time. Diversity is not the representation of citizens whose agency and appearance is fixed by the existing values of society, but the assembly of numerous faceless individuals and the inarticulate surrounding space-time. Theatre is created out of the combination of "seeing" and "speaking". I would like the aim of our work to be transforming the theatre space into diversity itself (in other words, it becomes diversity) by the infinite connection of these two acts.
The staging of "Performing Fukushima" takes place four times over four days: November 17th, November 18th, November 19th, and November 20th. The theatre work comprises a staging of the various scripts by the team of writers, though the structure of the performance is different for each performance. Accordingly, the performance is not simply an omnibus-style staging of several short plays that can be detached from each other. As it unfolds over these four days, "Performing Fukushima" becomes a single work of theatre. The experience of seeing one of the performances offers glimpses of the overall work while also allowing audiences to place themselves in and enter the space and time of the work as a whole that is themed around the city of Fukushima. This is because the time of a city never repeats; it is always flowing and changing minute by minute. The "Fukushima" that we perform must also express this space-time that is in flux. In the city of Fukushima, if it is 5 o'clock in the evening it is not the same as it was yesterday, nor as how it will be tomorrow. The evening that was missed yesterday cannot be substituted with the evening of today, since that evening will never appear again. Be that as it may, incidents are taking place in Fukushima in that same way as they are around the world. That does repeat. In the sense that incidents completely different to all previous ones recur we can say that there is repetition. An incident is a singular situation that cannot be expressed in one word: the "Fukushima" that we are attempting to express is the accumulation of these incidents and the place (space-time) where they are repeated. Representing this through theatre is to cause incidents that never happened to take place in a theatre space.
Masataka Matsuda
Photos
Past Performances

"Park City" (2009)

"Hiroshima-Hapcheon: Doubled Cities in Exhibition" (2010)

"marebito live" (2010)

"Record of a Journey to Antigone, and Its Performance"

"Record of a Journey to Antigone, and Its Performance"

"Record of a Journey to Antigone, and Its Performance"

"Performing Nagasaki"

"Performing Nagasaki"

"Performing Nagasaki"
"Performing Nagasaki"
Cast & Creative
| | |
| --- | --- |
| Text: | Mitsuru Aida, Keisuke Kamiya, Masataka Matsuda, Ippei Miyake, Saki Yamada |
| Directed by | Ikuko Sekita, Ayumi Fukui, Masataka Matsuda, Ippei Miyake, Saki Yamada |
| Performers: | Mitsuru Aida, Satoshi Ikuzane, Azusa Kamimura, Komiki Sato, Takashi Shima, Yume Tanaka, Maki Nishiyama, Shintaro Hamano, Keita Yamashina, Mana Yumii, Shingo Yoshizawa, Naoya Wagatsuma |
| Technical Manager: | Eiji Torakawa |
| Stage Manager: | Kazuhiko Nakahara |
| Lighting: | Ayumi Kito |
| Publicity Design: | Yujiro Sagami |
| Publicity Photography: | Keiko Sasaoka |
| Production Coordinators: | Minami Nakamura (marebito theater company), Ayano Misao, Mayuko Arakawa (Festival/Tokyo) |
| Program Coordinator: | Masahiko Yokobori (Festival/Tokyo) |
| Assistant Production Coordinators: | Mariko Mori, Yuichiro Yoshida (marebito theater company) |
| Interns: | Yoji Usuki, Kaname Sakata, Haruka Toda |
| Front of House: | Akiko Juman |
| Photography: | Masanobu Nishino |
| Video Documentation: | Mikihiro Endo |
| In cooperation with | TENNIS COURT |
| Planned by | marebito theater company |
| Presented by | Festival/Tokyo, marebito |