Contemporary China, as Seen in Beijing Culture

Festival/Tokyo has showcased Chinese theatre through talks and performance since the 2014 festival. This year, F/T examines an electronic music duo based in Beijing and a Chinese publication about Japan in order to introduce little-known aspects of contemporary China to local audiences.

FM3 "Buddha Boxing"

Directed by FM3

December 2nd — December 3rd
Venue
Owlspot Theater (Foyer)
Dates
12/2 (Fri) 19:3012/3 (Sat) 15:00 Box office opens 1 hour before. Doors open 30 minutes before.
Running Time
60 min. (TBC)
Tickets
Advance: ¥2,000 / Same Day: ¥2,500
Unreserved seating
Early Bird Discount
¥1,400
Festival Pass (5 Performances)
¥1,600
Festival Pass (3 Performances)
¥1,700
Students


Student ID required.

¥1,300
High School & Under Tickets


Student ID or proof of age required

¥1,000
A world of sound created by a box on a table
Electronic music duo FM3 bring their ambient fusion of traditional Chinese instruments and digital technology to Japan. This live music performance uses the Buddha Machine, an original loop player that is an update on the Digital Buddhist Jukebox. FM3 (Christiaan Virant and Jian Zhang) sit facing each other, the small Buddha Machine box placed between them. They switch between the pre-recorded tracks or adjust the volume and pitch. They move the box or turn it over. Almost like two people quietly playing a board game, the musicians build up a rich space of overlapping sounds.
Photos
Artist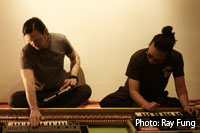 FM3
Electronic musicians
FM3 is the Beijing-based music duo Christiaan Virant and Jian Zhang. They are considered the pioneers of electronic music in China. Virant and Zhang have been making meditative music by combining the sound of Chinese classical instruments with modern digital techniques. They are best known for the design and production of the Buddha Machine loop player. FM3 also creates music for film, television, and multi-media art exhibits, and has an extensive discography on various labels around the world.
Buddha Machine: https://buddhamachine.bandcamp.com/ FM3: http://www.fm3buddhamachine.com/v2/
F/T Talks
Youth Culture, as Seen in Zhi Japan ("Knowing Japan")
Launched in 2011, Zhi Japan ("Knowing Japan") is a monthly magazine in China that introduces Japan to Chinese readers. Previous issues have explored such diverse topics as cats, manga, yokai (supernatural creatures), railways, Bushido, danshari (anti-materialism), comedy, the Yakuza, and Mt Fuji. The issues on cats, manga, cooking and Bushido each sold 100,000 copies. This talk features guest speaker Zhi Japan founder and former chief editor Jing Su, who discusses the young people in China who are the magazine's main readership as well as publishing and other trends in China.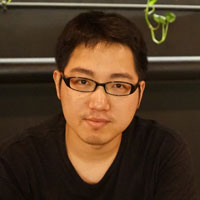 Jing Su
Born in Hunan province in 1981, Jing Su moved to Beijing to enter university. After graduating he produced his own films and later joined a major publishing house. In his twenties, he gained a name for himself as an editor with his bestsellers by the likes of Yuan Tengfei. He then set up his own company in his thirties, launching the magazine Zhi Japan in 2011 as owner and chief editor. After stepping down as chief editor to focus on business operations, he started a content incubation service in 2014 and now manages several monthly magazine titles.
| | |
| --- | --- |
| Venue | Owlspot Theater (Foyer) |
| Date | 12/4 (Sun) 13:00Box office and doors open 30 minutes before. |
| Tickets | ¥500 (priority to reservations) |
| Running Time | 120 min. (TBC) |
| Language | Chinese with Japanese interpretation |
Cast & Creative
Contemporary China, as Seen in Beijing Culture
—

"Buddha Boxing"

Directed by
FM3
Technical Director:
Susumu Kumaki
Sound:
Junko Miyazaki (Sound Weeds Inc.)
Video:
Takaki Sudo, Yoshitaka Shimada
Interpreter:
Hitomi Oyama
Front of House:
Mayuko Arakawa
Photography:
Ryuichiro Suzuki
—
F/T Talks:
Youth Culture, as Seen in Zhi Japan ("Knowing Japan")
Guest Speaker:
Jing Su
Planning, Moderator:
Hitomi Oyama
Interpreter:
Kaori Oguni
—
Program Coordinator:
Hitomi Oyama
Production Coordinators:
Ayano Misao, Orie Kiyuna
Interns:
Yoji Usuki, Kaname Sakata, Haruka Toda



Presented by
Festival/Tokyo