idevian crew "Blind Spot"
Choreographed and Directed by Shigehiro Ide
October 21st — October 29th
Venue
Nishi-Sugamo Arts Factory
Dates
10/21 (Fri) 19:30 A10/22 (Sat) 13:30 A / 19:30 B10/23 (Sun) 13:30 B10/24 (Mon) 19:30 A10/25 (Tue) No performance10/26 (Wed) 19:30 B10/27 (Thu) 19:30 A10/28 (Fri) 19:30 B 10/29 (Sat) 13:30 A / 17:30 B Box office opens 1 hour before. Doors open 30 minutes before. Two sets of dancers perform on different dates. A​ ​(Female):Mineko Saito, Tomoko Yoda, Kyoko Miyashita, Ayako Fukushima B (Male):Tatsuya Koyama, Tatsuya Nakamura, Teppen Matsunoki, Shigehiro Ide
Running Time
60 min. (no interval)
Tickets
Advance: ¥4,000 / Same Day: ¥4,500
Unreserved seating
Early Bird Discount
¥2,800
Festival Pass (5 Performances)


Can be used once each for A and B performances

¥3,200
Festival Pass (3 Performances)


Can be used once each for A and B performances

¥3,400
Students


Student ID required

¥2,600
High School & Under Tickets


Student ID or proof of age required

¥1,000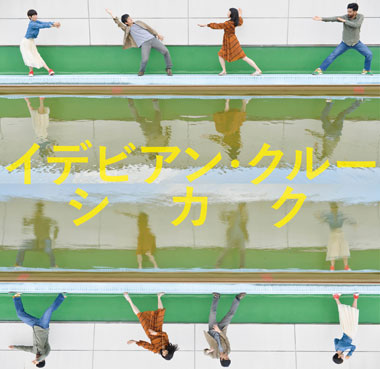 Four lifestyles. Four simultaneous dances.
Known for its liberated, pop yet sharp style of dance, this is idevian crew's first time to make a new work for F/T. Different teams of four male and female dancers create a performance inspired by everyday life, each dancer's lifestyle simultaneously transforming into dance. How are ordinary actions and bodies seen and extracted? The dancers seem to move just any way they like, though sometimes moving in unison or interfering with each other, or even escaping from the gaze of the audience. This landscape of lifestyle interweaves important concepts that reinterpret the meaning of dance: the individual and the mass, the gaze and the body, the objective and the subjective. Ide was an artist in residence at Nishi-Sugamo Arts Factory until 2010, making his latest experiment an apt one for the venue as it closes this year.
Photos
Artist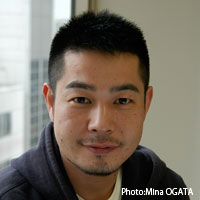 Shigehiro Ide
Choreographer, Dancer
Known for his distinctive liberated and energetic interpretations of the everyday, Shigehiro Ide is the head of idevian crew and has staged 34 highly individual dance performances in 23 cities around the world, including the UK, Germany, and France. Alongside his work with his company, his wide-ranging activities also include choreography for musicals and theatre, music videos for the likes of Ringo Sheena and Gen Hoshino, and television commercials.
idevian crew
Founded by Shigehiro Ide in 1991, its first performance was "Idevian" in 1995. Since then it has developed a unique oeuvre of work, from ballet to a Japanese funeral, through music, movement and space. In addition to Japan, the company has performed in the UK, Germany, France, and America, and also collaborates widely with a range of artistic partners from other fields. Website: http://www.idevian.com/
Cast & Creative
Choreographed and Directed by
Shigehiro Ide
Performers:
Mineko Saito, Tomoko Yoda, Kyoko Miyashita, Ayako Fukushima (A cast)
Tatsuya Koyama, Tatsuya Nakamura, Teppen Matsunoki, Shigehiro Ide (B cast)
Music:
ASA-CHANG & Junray
Lighting:
Shigeo Saito
Lighting Operator:
Rie Koreyasu
Sound:
Takeshi Shima
Sound Operator:
Hiromi Makino
Stage Design:
Takuya Aoki
Costumes:
Kyoko Domoto
Costumes Assistant:
Hitomi Tsuchida
Stage Manager:
Tomohiro Yokoo
Assistant Stage Manager:
Yusuke Miyazaki
Assistant Director, Rehearsal Management:
Miharu Goto
Video:
Takashi Kurokawa
Publicity Design:
Tadao Kawamura
Photography:
Marie Nosaka
Production Coordinators:
Mashiro Tachikawa (days), Luna Matsushima (Festival/Tokyo)
Interns:
Shione Ogawa, Hirona Kai, Remi Matsushita
Front of House:
Mio Saiga
In cooperation with
Masanori Okuno (ph)
Produced by
days
Co-produced by
Festival/Tokyo
Presented by
days, Festival/Tokyo
Supported by
Japan Arts Fund