Asian Performing Arts Festival 2015
This festival aspires to develop mutual understanding and cultural exchange between Asian cities through the medium of the performing arts, as well as enhance the level of the Asian performing arts scene, discover new human resources and theatre works, and help spread new work around the world.
Creation through International Collaborations
"Gold Rice Restaurant"
Direction: Jihye Suh (Korea)
November 13th – November 15th
Venue
Tokyo Metropolitan Theatre (Theatre East)
Dates
11/13 (Fri) 19:00*
11/14 (Sat) 16:30
11/15 (Sun) 16:30
*Post-performance talk with Satoshi Miyagi and others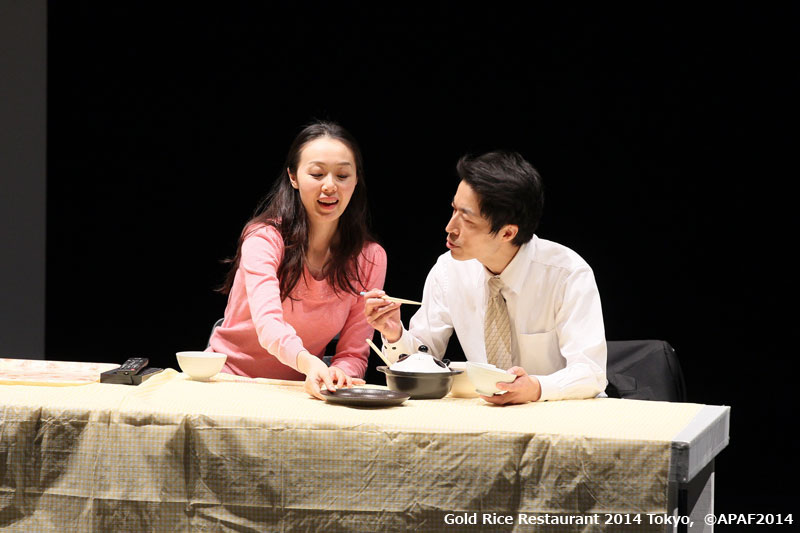 This play set in the near future paints a portrait of a society with wide economic disparity. The production has grown out of a short "seed" play created through an international workshop at the Asian Performing Arts Festival 2014 on the theme of rice and food culture. Directed by Jihye Suh, Teerawat Mulvilai serves as physical theatre advisor, while the cast includes Sanshiroh Inomata (Nylon 100℃) and Moeko Koyama.
Workshop for International Collaboration
November 13th – November 14th
Venue
Tokyo Metropolitan Theatre (Theatre East)
Dates
11/13 (Fri) 16:30
11/14 (Sat) 19:00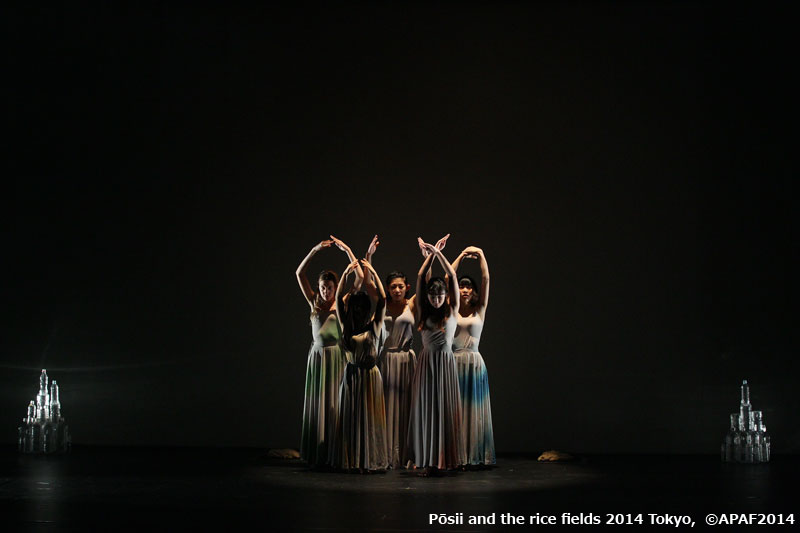 This program brings young Asian artists together in Tokyo to create mini plays. This year, three groups, consisting mainly of directors from the Philippines, Indonesia, and Taiwan, collaborate and present the results of their workshops.
APAF Art Camp
(Performing Arts International Collaboration Intensive Course)
Venue
Tokyo Metropolitan Theatre (Theatre East), and more
Dates
11/9 (Mon) – 11/17 (Tue)
Free entry
Presented by
Asian Performing Arts Festival Executive Committee (Tokyo Metropolitan Government, Tokyo Metropolitan Foundation for History and Culture, Tokyo Convention & Visitors Bureau)
Co-presented by
Festival/Tokyo Executive Committee (APAF Art Camp only)
Supported by
Agency for Cultural Affairs (regional art and cultural creativity initiative 2015) and the Saison Foundation (APAF Art Camp only)
Inquiries:
APAF Production Office
Tel: +81 (0)3-3779-7670 E-mail: apaf.tokyo.office@gmail.com